Police Report: Skimming Devices Removed from Popham Road Bank, $100,000 Mercedes Stolen
Thursday, 24 November 2022 10:06
Last Updated: Thursday, 24 November 2022 10:30
Published: Thursday, 24 November 2022 10:06
Traci Dutton Ludwig
Hits: 1868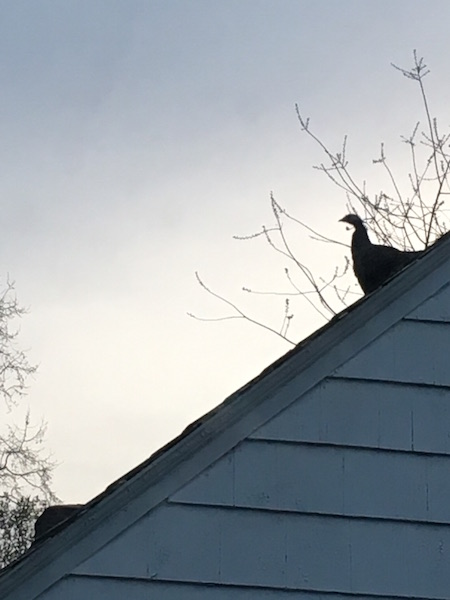 A security officer at First Republic Bank on Popham Road reported that security camera footage revealed two white men placing an overlay skimmer on the front door card reader as well as two cameras on each ATM, to the right of the keypad, inside the bank's vestibule Nov. 20. Police removed the devices and vouchered them for evidence.
Arrested
Daniel Darius James – 26, of Nanuet – was arrested on the strength of a vehicle and traffic law related warrant, issued out of the town of Ramapo, following a car accident in the Village Nov. 16. Ramapo police picked up James following the arrest.
Stolen car and credit card
On Nov. 19, a Madison Road resident reported his $100,000 2022 Mercedes-Benz had been stolen from his driveway. During the theft, the car was driven across the lawn, damaging landscaping and $1,000 landscape lighting.
A Lyons Road woman reported her credit card was stolen in the vicinity of Scarsdale Avenue and someone attempted to use the card for an unknown charge on Nov. 20.
Scams
Police determined that "harassing text messages" received by an Archer Lane resident were the result of an attempted scam Nov. 16.
On Nov. 17, a Church Lane resident reported that he had been involved in a scam and lost $6,800.
Identity theft
On Nov. 18, a Jefferson Road resident reported that someone opened a line of credit in his name and accumulated $2,600 worth of purchases that remained unpaid.
A Garth Road resident reported an incident of identity theft resulting in a loss of $128.21on Nov. 19.
Alcohol
A caller alleged that a person bought a case of beer from a Scarsdale Avenue establishment and gave it to a group of youths outside the store Nov. 18. Police spoke with store employees who said they were unaware of the incident. They said they check IDs before selling alcohol to customers.
Employment
A Heathcote Road caller reported that she fired a visiting nurse and no longer wanted the nurse in her house Nov. 19. Police reiterated the caller's wishes to the nursing agency.
Cars and roadways
Police asked workers to move their construction vehicles off of Overlook Road and into a driveway to avoid congestion Nov. 14.
Responding to calls of a disabled motor vehicle at Post and Crane roads Nov. 14, police issued the driver multiple summonses.
Police issued a parking summons to the driver of a parked car, blocking a driveway, on Chesterfield Road Nov. 14.
On Nov. 14, police advised drivers about safe parking practices on Sage Terrace and Huntington Avenue.
Police notified Verizon of low-hanging wires on Richbell Road Nov. 14.
On Nov. 15, police observed a car with scofflaw status, totaling $270, parked on Scarsdale Avenue. They impounded the car.
A bicyclist fell from his bike on Post Road Nov. 15. Police offered assistance, but the bicycle rider refused.
A driver reported "spinning out" on wet leaves on Olmsted and Brewster roads Nov. 16. Police organized the highway department for removal.
On Nov. 16, police issued a summons to a driver whose Maserati did not have an active tail light while driving on Mamaroneck Road.
On Nov. 18, police issued a summons to a driver whose Mercedes-Benz did not have an active headlight while driving on Fenimore Road.
Police provided traffic control around a disabled car on Popham Road Nov. 19.
Police located the drivers of cars parked at bagged meters on East Parkway and asked them to move their cars Nov. 19. They also put up caution tape to further block the parking spaces.
A parkway sign fell near the northbound entrance of the Hutchison River Parkway on Mamaroneck Road Nov. 19. Police placed the sign on the median and notified Westchester County Police for replacement.
Police asked Con Edison to check on a low-hanging wire on Madison Road Nov. 20.
On Nov. 20, police removed fallen tree debris from Heathcote and Sherbrooke roads.
Three car accidents were reported in the Village this week.
Village code
Police removed signs placed in the Village right of way, in violation of Village code, on Mamaroneck, Overlook, Cayuga roads and Leatherstocking Lane Nov. 14,
Police issued landscapers summonses for using gas-powered leaf blowers in violation of Village code on Lawrence Road Nov. 14, Hutchinson Avenue Nov. 15, Greenacres Avenue and Secor Road Nov. 16, Secor, Old Lyme Wildwood, and Brookby roads Nov. 17, Post and Saxon Woods roads and Walworth Avenue Nov. 18, Mamaroneck Road Nov. 19, and Hutchinson Avenue Nov. 20.
On Nov. 14, shortly before midnight, police advised a garbage crew of allowed hours for trash pickup on Scarsdale Avenue.
An old smoke detector was sounding outside a Tunstall Road construction site Nov. 15. Police shut off the detector to silence it.
Police advised a Fox Meadow Road resident it was illegal to park on a front yard; so the resident moved his car Nov. 17.
Police issued summonses to landscapers using gas-powered blowers on Marjory Lane and Secor and Elm roads Nov. 19.
A leaf pile was obstructing Barker Lane Nov. 19. Police mailed the homeowner a summons.
A nine-foot-deep leaf pile was obstructing Wynmor Road Nov. 19. Police mailed the homeowner a summons.
Animals
On Nov. 14, police moved a dead raccoon to the side of Griffen Avenue and notified the Town of Mamaroneck police for disposal.
Police advised the owner of a barking dog on Nelson Road that neighbors complained of noise; so the owner brought the dog inside Nov. 16.
On Nov. 16, a caller reported her dog was struck by an unknown car at Aspen and Bansom roads the previous day.
Lost and found
On Nov. 16, police notified the owner of a license plate that the plate was found in a Weaver Street parking lot. They made plans to have the plate picked up.
A Harvest Drive resident reported he lost his police surgeon's badge and needed a police report to obtain a replacement Nov. 18.
Firefighters
On Nov. 14, police and firefighters observed workers cutting concrete with a gas-powered saw inside a Garth Road restaurant space. Firefighters ventilated the space and advised workers on proper safety practices. They also asked the building department to check the building for any additional violations. Violations were discovered and brought to the owner's attention.
Elevated carbon monoxide caused by a gas-powered tool was found in a Garth Road building Nov. 14. Firefighters ventilated the space and contacted building management to communicate with the contractors.
A School Lane school had elevated levels of carbon monoxide Nov. 14. Firefighters ventilated the space and requested Con Edison. Con Edison traced the problem to a defective hot water boiler.
Firefighters assisted Mount Kisco fire department with an incident in which a car crashed into the side of a single-family house Nov. 14.
On Nov. 14, firefighters shut down a defective dishwasher and isolated the circuit breaker in a Crawford Lane house.
Firefighters isolated a leaking shower valve in an Axtell Road house Nov. 15.
Firefighters assisted at a car accident on Post Road Nov. 15.
Firefighters assisted at a car accident on Mamaroneck Road Nov. 16.
Firefighters helped a Sage Terrace resident get into her house with a key Nov. 16.
A heater in a Post Road basement was malfunctioning and causing a haze in a Post Road house Nov. 17. Firefighters disconnected the unit and advised service.
Firefighters stood by for Con Edison at the site of a gas leak on Nelson Road Nov. 17.
Firefighters assisted at a four-car accident on the Hutchinson River Parkway Nov. 17.
Firefighters checked the safety of an excavation trench on Windmill Circle Nov. 19. The workers were aware that shoring was necessary in the trench.
A fire extinguisher fell to the ground in Balducci's market and discharged Nov. 19. Firefighters helped clean up the powder and helped replace the extinguisher.
An outlet was smoking in a Gilmore Court house Nov. 19. Firefighters isolated the circuit and discovered the cause was from a short circuit in a newly installed connection where two wires were touching, causing scorch marks. Firefighters advised to call an electrician for repair.
Firefighters stood by for Con Edison at the site of a transformer explosion on Post Road Nov. 19.
On Nov. 20, elevated carbon monoxide was detected in a Bell Road house. Firefighters ventilated the space and advised oil burner service while waiting for Con Edison. Following service, the boiler was smoking again. Firefighters returned to the house, measured additional carbon monoxide and advised to have the technician return to service the boiler again.
Firefighters investigated an odor in a Stonehouse Road house Nov. 20. It was determined that paint was the cause of the odor.
This report covering police and fire department activity from Nov. 14 – 20 has been compiled from official information.

This police report is sponsored by Scarsdale Security who does more than just security. Contact them about remote video for your home or business. Call 914-722-2200 or visit their website.