Bingo for Seniors at the Scarsdale Library
Monday, 06 November 2023 14:01
Last Updated: Monday, 06 November 2023 14:31
Published: Monday, 06 November 2023 14:01
Joanne Wallenstein
Hits: 490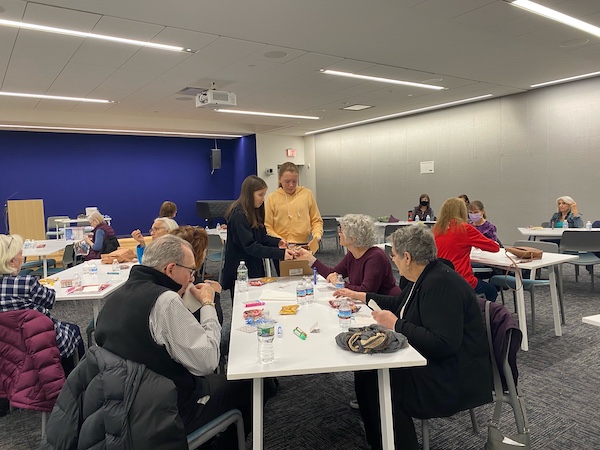 A Scarsdale middle schooler hosted a fun event for Scarsdale seniors on Sunday November 5. Eighth grader Mia Wilson ran a Bingo game and twenty seniors turned out to play. Mia worked with Scarsdale Library's Teen Services Manager Jennifer Brinkley to prepare for the day and librarian Roxane Guzman was present to help out.
Everyone had lots of fun and you could hear the laughs and giggles throughout the afternoon. The group played 9 rounds, first round (5 in a row, any horizontal/vertical/diagonal row). There were prizes for the winners.
-First round winner: A 2023 word search book
-Second round winner: an Amazon gift card,
-Third round winner: an Apiary gift certificate
-Fourth round winner: a faux fur blanket
At a break after the fourth round, Mia and her friend gave out cookies and spoke with the seniors. Then they played another four rounds. The last was a black out and each senior was allowed to use a maximum of 3 cards.
The seniors had a great time and asked to have more events like these at the library in the future.