Synagogues Offer a Mix of High Holiday Offerings
Details

Written by

Joanne Wallenstein

Hits: 1029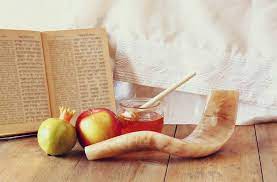 This year, the High Holidays are early, beginning directly after Labor Day Weekend. Erev Rosh Hashanah is on Monday evening September 6, with the holiday extending from Tuesday September 7 to Wednesday September 8, 2021. The Scarsdale Schools will be open on Wednesday September 1- Friday September 3, but will be closed on September 6, 7 and 8.
Yom Kippur starts with Kol Nidre on Wednesday September 15, followed by Yom Kippur on Thursday September 16. School will be closed on the 16th.
What are our local synagogues planning? Will services be in person or virtual. Masked? And will vaccinations be required? Will non-members have an opportunity to participate?
Here is what we learned:
Bet Am Shalom's "open tent" policy, welcoming all for the High Holy Days, is strongly connected to the values of our community. This year, however, we are anticipating safety-related capacity restrictions and are planning a mix of in-person and live streaming services. Check here in mid-August for registration information or call our office at 914-946-8851.

Bet Am Shalom
295 Soundview Avenue
White Plains, NY 10606
914-946-8851
www.betamshalom.org
Congregation Kol Ami on Soundview Avenue in White Plains is taking a hybrid approach to the holidays this year. They are inviting our members to sign up to attend one Rosh Hashanah and one Yom Kippur service in person. They will be holding an early and late service on both Rosh Hashanah Day 1 and on Yom Kippur Day, to ensure that all their members will be able to be accommodated in-person should they so desire. The K-6 youth services will run concurrently with the adult services and will be held outdoors on the Kol Ami front lawn. Additional services offered to members include Erev Rosh Hashanah, Rosh Hashanah Day 2, Family Services on both Rosh Hashanah and Yom Kippur, an outdoor Yom Kippur afternoon program as well as a Yizkor/Ne'ilah service.
The family service taking place at 3PM on both Rosh Hashanah Day 1 and on Yom Kippur Day will not be open to the public this year.
All services will also be livestreamed and available to members who prefer to watch from home.
Congregation Kol Ami
252 Soundview Avenue
White Plains, New York 10606
Tel: 914-949-4717
Scarsdale Synagogue on Ogden Road in Scarsdale will hold in person services and asks members to register to attend in person. For indoor services masks will be required by everyone ages 2 and up. Those 12 and up must submit proof of vaccination. Unvaccinated members ages 12 and up can attend services in the outside tent only. See all details here:
Scarsdale Synagogue will allow non-members to attend via Zoom but there is a fee. If you would like to attend via Zoom, register here. Their High Holiday schedule can be found here.
Scarsdale Synagogue
2 Ogden Road
Scarsdale, NY 10583
914-725-5175
www.sstte.org
This year Westchester Reform Temple will offer in-person services, with a number of options for their members. Congregants may choose between indoor services in their sanctuary where everyone must wear a mask - whether vaccinated or not - or outdoor services under a tent, where only unvaccinated people are required to wear a mask. They will offer a variety of services designed for adults, services designed for families with school-age children, and services designed for families with preschoolers. As in pre-Covid years, they will offer some services that are only available to members, and other services which are available to members and non-members. They will be live-streaming their services from the sanctuary on their website as well. Details about our offerings can be found on their website.
Westchester Reform Temple
255 Mamaroneck Road
Scarsdale, NY 10583
wrtemple.org
Chabad of Scarsdale's High Holiday Services 2021/5782 will take place at Lake Isle Country Club. All are welcome, no membership necessary. RSVP appreciated, walk-ins welcome. Services are free of charge.
Rosh Hashanah:
Monday, September 6
Evening Services: 7:00 pm
(Light Candles at 7:01 pm)
Tuesday, September 7
Morning Services: 9:30 am
Children's Program 10:30 am
Shofar sounding 11:30 am
Wednesday, September 8
Morning Services: 9:30 am
Children's Program 10:30 am
Shofar Sounding 11:30 am
Yom Kippur:
Wednesday, September 15
Kol Nidrei: 6:45 pm
Light Candles/Fast Begins 6:46 pm
Thursday, September 16
Morning Services: 9:30 am
Children's Program: 10:30 am
Yizkor: 11:30 am
Afternoon Service: 6:15 pm
Fast Ends: 7:43 pm
The services will be held in a safe and healthy environment. CDC, state and county guidelines will be followed.
For more information or to RSVP contact Chabad of Scarsdale at 914.365.8785, or email info@chabadofscarsdale.com.
Conversation with Madeleine Henry, Author of the Love Proof
Details

Written by

Joanne Wallenstein

Hits: 469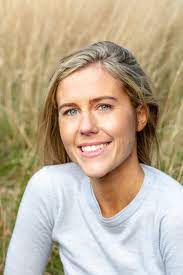 On Wednesday July 28, 2021 at 11 am the Scarsdale Adult School will host author Madeleine Henry in conversation with popular art appreciation instructor Page Knox via Zoom.
The Love Proof is Henry's second novel and has been hailed as "New & Noteworthy" by The New York Times. The plot follows Sophie Jones, a brilliant physicist studying the nature of time who embarks on a journey to prove that those we love are always connected to us. Spanning decades, this love story is about lasting connection, time, and intuition.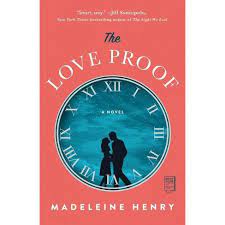 Seniors Enjoy A Final Tradition, Outside
Details

Written by

Jamie Robelen

Hits: 749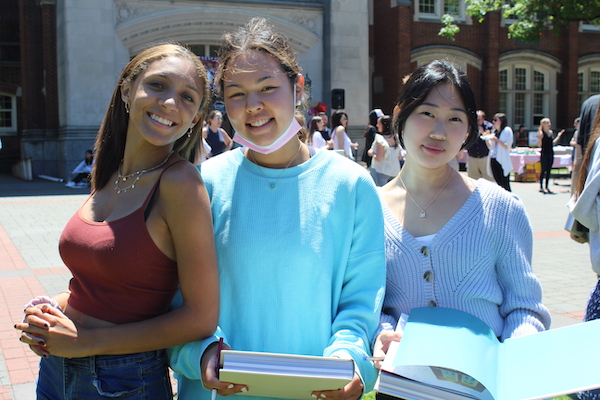 The school year is ending on a high note for the SHS Class of 2021. On Wednesday, June 23, Scarsdale High School seniors came back to SHS one more time before graduation for Senior Day. Seniors attended a college panel made up of SHS alums, to prepare them for their freshman year of college, practiced for the graduation ceremony and met with their deans one final time. Finally, they congregated outside of the Brewster entrance of the school, where they received their yearbooks, their caps and gowns, and enjoyed lunch provided by senior parents.
On what was possibly the most beautiful day of the school year, the entire class of 2021 got to sign each other's yearbooks and connect with their peers, many unmasked. They were also invited to reminisce on their time throughout the Scarsdale schools, with photo displays from each elementary school and the middle school up for all to see.
When asked what the biggest takeaway of the year was, SHS senior Emily Koevary offered this piece of wisdom: "you shouldn't waste time being someone you're not." She went on to explain that over the past few months, she's seen so many people start to express themselves in ways that they never had before. As the seniors didn't get to participate in many typical Scarsdale traditions, they are especially grateful to be able to have this final one. When asked how she felt about graduating, senior Simran Ruta said that "it's bittersweet, but I'm so happy that we get to have a real, full capacity graduation without masks. It's like we came full circle." Senior Dylan Hughson agreed, adding that "it's pretty great, after this entire year, that we finally get one tradition, and it's nice for them to give us a new tradition of decorating our caps." Check out the gallery for pictures from the event.
Students Invited to be a Part of One of the Finest High School Orchestras in the United States
Details

Written by

Joanne Wallenstein

Hits: 617
Students in grades 9 through 12 are invited to be a part of one of the finest high school orchestras in the United States! Hoff-Barthelson Music School will host an information session about auditions for the Festival Orchestra's 2021-22 season on July 22, 2021.
Join Festival Orchestra Music Director Jun Nakabayashi and HBMS Executive Director Ken Cole on Thursday, July 22, 2021, from 7:30 - 8:30 pm for an online information session about plans for the 2021-2022 Festival Orchestra Season addressing the audition process, repertoire, performances, standards of excellence, and special precautions to ensure safety during rehearsals and performances. Visit www.hbms.org for more information and to RSVP to receive a Zoom link.
Hoff-Barthelson's Festival Orchestra is a full symphonic orchestra for high school students at the highest level of technical ability and musical artistry. Under the direction of Jun Nakabayashi, the Festival Orchestra performs three concerts annually; two are with guest artists of international stature. The Orchestra meets on Tuesday evenings from 7:15 - 9:30 pm. Members of the Orchestra participate in sectional coachings with members of the New York Philharmonic. Students not yet in high school but who demonstrate exceptional ability and maturity may also audition.
Audition Information:
Auditions for clarinet, bassoon, trumpet, timpani, and string players will be held online on Thursday, September 2, from 4:00 - 8:00 pm.
For information about audition requirements, visit www.hbms.org or contact the Orchestra's Manager, Mark Kushnir at festivalorchestra@hbms.org.
About Hoff-Barthelson Music School:
Hoff-Barthelson Music School has achieved national recognition as a premier community music school for its unsurpassed leadership in education, performance and community service. With a faculty drawn from the region's most talented teachers and performers, the School has long been one of Westchester County's most cherished cultural resources. At Hoff-Barthelson, students find a warm, friendly music school dedicated to the highest standards of education, performance, and community service. Students of all ages, aptitudes, and levels of interest enjoy a supportive, joyful learning environment; a focus on the whole person; exceptional teaching; and a multifaceted curriculum.
Hoff-Barthelson Music School is proud to be a grantee of ArtsWestchester with funding made possible by Westchester County government with the support of County Executive George Latimer. Programs are made possible, in part, with support from the New York State Council on the Arts with the support of Governor Andrew Cuomo and the New York State Legislature.
Photo credit and caption: Hoff-Barthelson Music School's Festival Orchestra. Photographed by Steven Schnur.
Scarsdale Historical Society to Debut Film: Arthur Manor: A Historical Tour of Scarsdale's First Suburban Community.
Details

Written by

Joanne Wallenstein

Hits: 811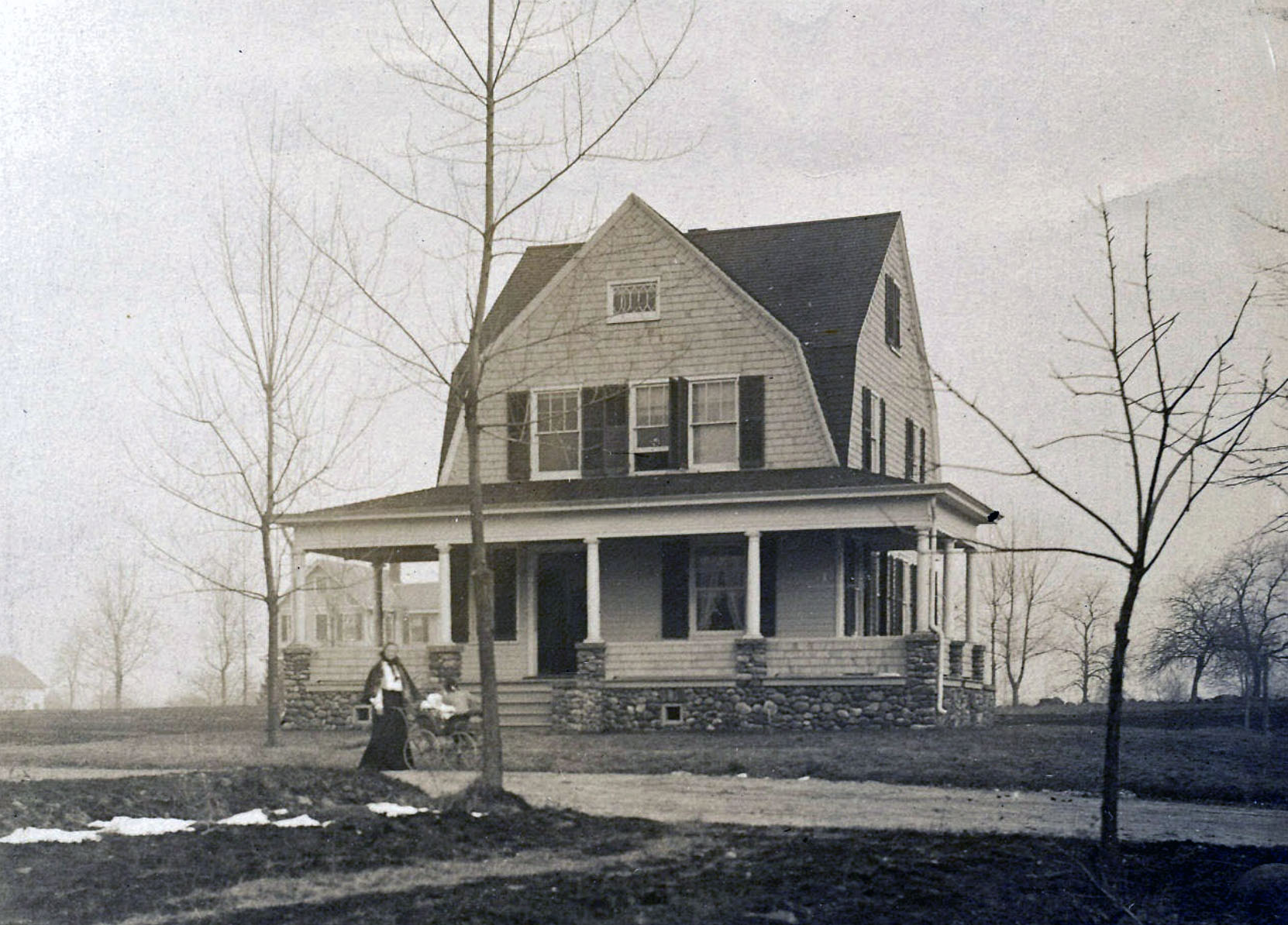 The Scarsdale Historical Society is pleased to announce the Zoom premiere of a new film, Arthur Manor: A Historical Tour of Scarsdale's First Suburban Community. In 1891, the Arthur Manor Suburban Home Company began construction of a housing development that initiated Scarsdale's transformation from a rural town of farms and estates to a modern suburb. This 20-minute film features Jordan Copeland, Scarsdale Historical Society board member and newly appointed Scarsdale Associate Village Historian, as he guides us through Arthur Manor to learn about the history of this unique community and how its growth impacted the nearby neighborhood of Edgewood. The film was directed and edited by Lesley Topping and is her second film in our series about Scarsdale's remarkable neighborhoods.

The film will be shown via Zoom on Monday, June 21st at 7:00 p.m. and will be followed by a question-and-answer session with the filmmakers. This event is presented by the Scarsdale Historical Society and the Scarsdale Public Library. Please register here.

The first film in this series, Path to a Scarsdale Community: Fox Meadow and the Butler Estate was co-produced and narrated by Barbara MacDonald, Scarsdale Village Historian and the Society's Historian. It can be viewed here.
About the Scarsdale Historical Society
The Scarsdale Historical Society exists to discover, preserve, and disseminate historical information as well as inspire others to learn about and contribute to the history of Scarsdale and the Central mid-Westchester region. Learn more here: