The Magical Cuisine of Mexico at Mi Mexico Magico
Tuesday, 28 March 2017 15:59
Last Updated: Tuesday, 28 March 2017 16:09
Published: Tuesday, 28 March 2017 15:59
Judie Dweck
Hits: 8753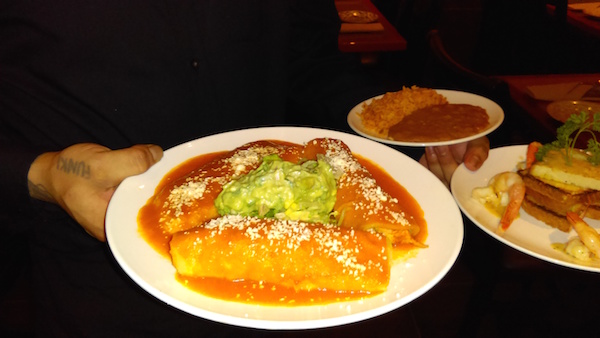 Through the years, as I have strolled down Garth Road in Scarsdale, several Asian restaurants have occupied the space at number 56.Most recently, a different cuisine was introduced to this location. The cuisine of Mexico now adds variety to the Garth Road restaurant scene, with the opening of Mi Mexico Magico. Their richly varied cuisine traces its roots to ancient Aztec traditions. It offers classic as well as creatively conceived dishes in its extensive menu.

Owner and manager Hector Castillo hails from Mexico City and came here as a young boy. He worked his way up from dishwasher to restaurant owner through the years learning every aspect of the restaurant business. His restaurant exposure started in his early teens. He attended culinary school and worked in many international restaurants as well as Mexican venues where he acted as manager in Florida, Manhattan and Westchester. "I have filled my new restaurant kitchen with experienced chefs that I have worked with through the years. I love to tend bar at Mi Mexico Magico and mingle with my guests. I planned my menu by using my experience in the many Mexican restaurants I was involved with."

"Our menu combines many authentic dishes as well as fusion dishes with some American touches. Most important in running a restaurant is cleanliness. From the kitchen to the dining room to the restrooms, we keep our venue in pristine condition. Our goals include opening more restaurants. At Mi Mexico Magico, everything is prepared from scratch. Popular ingredients in our cuisine include olive oil, garlic, coriander, and a large variety of peppers both fresh and dried, from mild to hot, which result in a full orchestra of flavors in our dishes."

Seating about 112 guests, the space has a bar and high tables at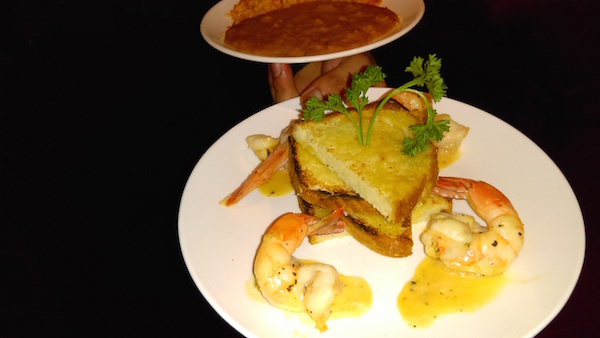 the rear and free standing tables and leather backed banquettes with high backs for privacy. In the dining room. The dark wood tables contrast with the yellow walls for a pleasant effect. I assume that the orange acoustic ceiling will keep the noise level comfortable. The simplicity of the interior allowed us to concentrate on the beautifully prepared dishes presented on both white and Mexican hand painted dishes.

At a recent tasting of this vibrant cuisine we enjoyed sampling foods with the influence of Mexican history as well as creative dishes designed by Mr. Castillo. As we checked out the menu, with explanations of each dish, a bowl of multi colored warm chips and a generously spiced bowl of house made salsa was presented. The salsa, with its jalapenos and tomatoes readied us for the treat to follow. A member of the waitstaff rolled out a cart with all the ingredients for some guacamole which was prepared to our taste. I was impressed with the care he took. Upon cutting into the first avocado, he wasn't satisfied with its appearance and discarded it. After coarsely crushing another avocado in the molecajete, he added cilantro, tomato, onion fresh lime juice and jalapenos.

From the choice of appetizers we chose house made empanadas. The rich and flaky dough, one with a potato and cheese filling and one with beef picadillo were scrumptious. These perfect half-moons were topped with a piping of sour cream and garnished with guacamole for a fine starter. Shrimp ajillo arrived as large shrimp sautéed in olive oil with just enough garlic to add flavor without being overpowering. Shrimp ceviche with fresh lime juice, slivered red onion, cilantro and chile was most refreshing. Other possible starters include fried calamari, chorizo espagnoles, a variety of soups, salads and quesito fundito.

From the main dishes served with rice and beans, we couldn't resist the enchilada de mole. These corn tortillas were stuffed with freshly shredded chicken and baked in a fine rendition of the classic mole sauce and sprinkled with queso blanco. Dark Mexican chocolate is one of the ingredients that gives depth to this complex cooking sauce, rich with many ingredients. More than a dozen tortilla based entrees are offered. Yet to be tried are chimichangas, burritos, enchiladas suiza and quesadilla de camarones. The seafood entrees are plentiful. From simple shrimp or fish tacos to more complex mariscada Mexico Magico with a choice of sauces, cilantro, garlic or diablo or paella mexico magico, with chicken, sausage, clams, calamari, shrimp and mussels with special Mexican rice.


There are many vegetarian offerings, as well, such as vegetable fajitas, crepes and spinach burritos. From the dozen chef special entrees camarones al coco with mango salsa, pork carnitas, pollo tequila or arroz con pollo and sausage are some choices. We loved the very rich chicken Mexico magico. The very large and tender chicken breast was stuffed with large shrimp, fresh beautifully trimmed asparagus spears and cheese in a light creamy tomato sauce. It was seasoned nicely with a touch of garlic. House made pork tamales were a very traditional treat. They are a classic, not to be missed. We hope to return soon to sample some of the grilled offerings such as the tempting steak tampqueno served with chicken enchilada mole, or steak espagnol with Spanish brandy sauce. Popular fajitas in many varieties are on my list for future visits, as well. For dessert, a classic flan and freshly prepared tres leches cake were a fine ending.

A varied lunch menu, weekend brunch catering menu and take out and delivery are offered, as well.

To experience the warmth and comfort of dining Mexican style, visit the very new Mi Mexico Magico close to home on Garth Road.
Mi Mexico Magico

56 Garth Road

Scarsdale, NY

(914) 874-5300

Recipe:

Chiles Rellenos (Serves 4)


8 Poblano peppers

½ pound Mexican white cheese, in 3-4 inch strips

3 eggs

1 pound flour

About 2 cups vegetable oil for frying

Wash and dry the peppers. Roast them on a griddle on all sides evenly. When they are scorched, cool them and then peel off the skin and discard the skin. Make an incision on each pepper, lengthwise and carefully remove the seeds. Divide the cheese strips among them and pinch incision closed. Heat oil in a skillet. Separate yolks from whites of eggs. Beat egg whites with flour until fluffy. Mix in the yolks. Coal each pepper with the mixture and fry until golden Drain and serve with a touch of tomato sauce, rice, beans and tortillas.

*Any unusual ingredients can be purchased in Spanish markets.