Infinite Combinations of Herbs and Spices at Spice Village
Monday, 21 August 2017 18:18
Last Updated: Monday, 16 October 2017 12:50
Published: Monday, 21 August 2017 18:18
Judie Dweck
Hits: 6254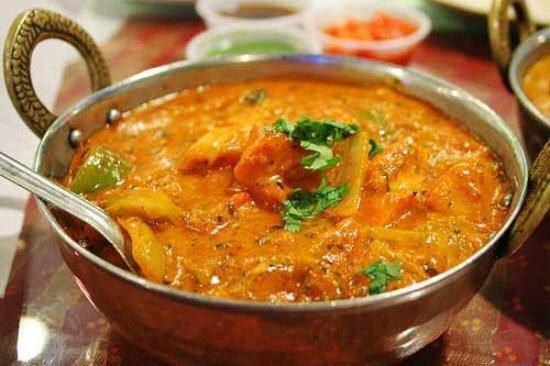 In an area where so many restaurants feature Italian food, it is refreshing to experience the flavors of Indian cuisine. Both subtle and well spiced, exciting and varied, with infinite combinations of herbs and spices, yes, I'm describing Spice Village in Tuckahoe. It is conveniently located at Tuckahoe Plaza across from the Tuckahoe train station. Through its nine years at this location, it has experienced many chefs. Very recently, I noted that the food had become exceptionally good, better than ever. It was then that I discovered that co-owners Joison Manavalan and Arun Thilakan are now heading the kitchen. Don't be misinformed by the name Spice Village. There is a big distinction between spice and spicy. The spice in Spice Village refers to the large variety of herbs and spices, which when properly used, flavor the dishes prepared here. Not everything is "spicy", but all is well seasoned ranging from mild to hot, with the common denominator of beautiful flavors. Since everything is cooked to order, you can specify your heat tolerance.

Wood carved screens, colorful lighting and a television screen depicting aspects of Indian culture set the mood at this 55-seat dining room. Weather permitting, several tables are set up on the patio of this shopping plaza.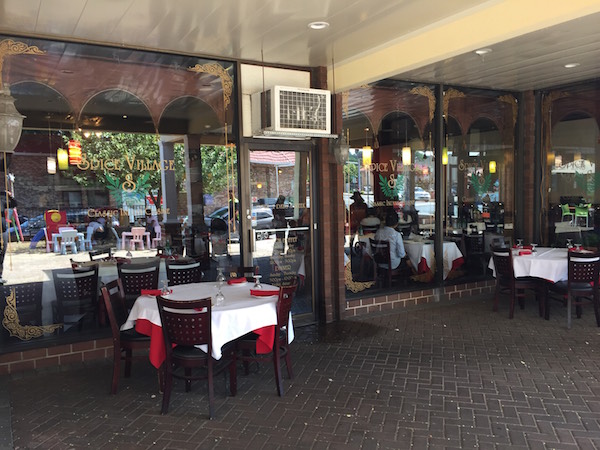 Co-owner Joison Manavalan is from Karala in South India. "My father was a passionate cook who prepared Indian food from the north and the south. I inherited his passion, which led me to opening Spice Village. Along with my co-owner Arun Thilakan, we offer classic and traditional Indian cuisine from the many areas of India. We promote the interesting and varied spice combinations unique to Indian cooking. The secret of our success is good food, good service and a pleasant ambiance. We prepare everything from scratch. Thilakan brings his experience of culinary school in France to our kitchen." The soft spoken staff here is very attentive, affording a most enjoyable and informative dining experience.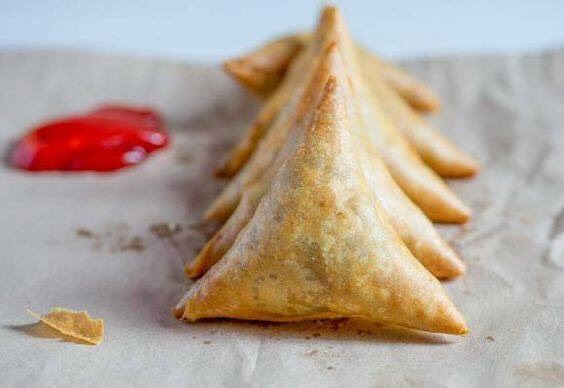 he scent of cumin, cardamom, fenugreek, garlic, ginger and onion led me to Spice Village last week, where my feast began with a selection of the varied appetizers, both familiar and new. Pepper shrimp bagari, presented on modern white china showed off the colorful dish. The jumbo shrimp were grilled and tossed with red and green bell peppers, onion and tomato and a savory sauce enhanced with crushed black pepper. For extra spice, a few pods of chili peppers were tossed in. To compliment the dish a salad shared the plate. I would certainly try this again in the future. The popular gobi bezale followed. Here the florets of cauliflower were coated with chick pea flour and sautéed. They remained crisp when tossed with yogurt, green chili and curry leaf sauce. Southwest coastal chicken was new to me and quite tasty. Strips of boneless chicken breast were nicely marinated and flavored with ginger and herbs. Paneer tikka, lasooni mushrooms, tamarind eggplant, grilled scallops, vegetable and lamb samosas and calamari Cochin are waiting to be sampled. A Spice Village Combo and a vegetable platter enables you to try many of the appetizers in one meal. Salads and soups are other options.

Entrée choices are very extensive. From the tandoori oven, (a traditional clay oven), we loved the tandoori mixed grill which gave us the opportunity to sample several tandoori cooked dishes. A variety of chicken dishes, shrimp, lamb and vegetables arrived on a sizzling platter. The Kashmiri lamb chops were marinated and were tender and outstanding. The shrimp were properly cooked without becoming tough. It was the zucchini, yellow squash and onions that brought vegetables to a higher level. They really rose to new heights when cooked tandoori style.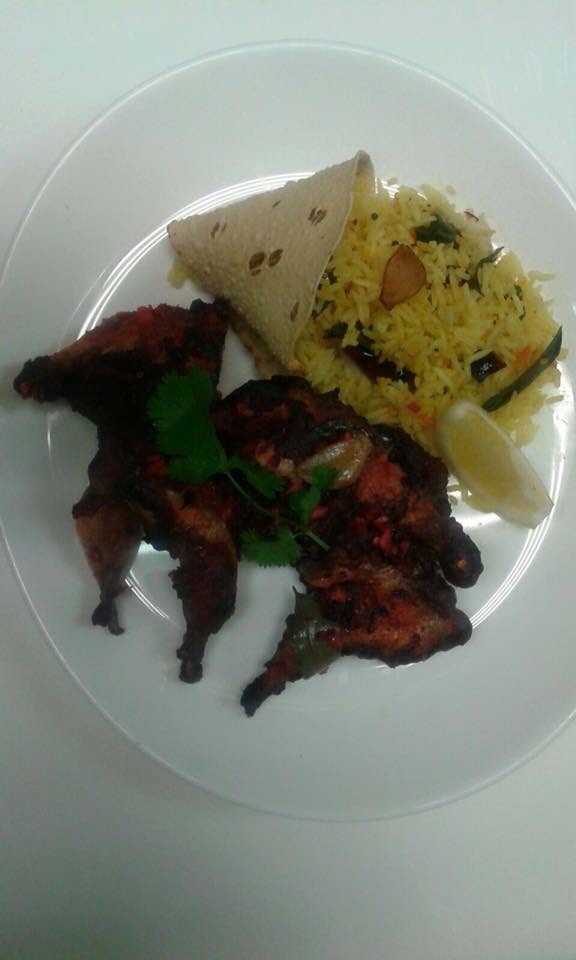 India has always prided itself on its vegetarian cuisine. As many in our communities are following a vegetarian or vegan diet, Spice Village accommodates their taste with many choices. Among the vegetarian selections one of my favorites is Navrathan Korma, where many fresh vegetables, about 7, are bathed in a mild almond and cashew creamy sauce. It is prepared to perfection at Spice Village. Aloo gobi palak with cauliflower and potatoes in a fresh spinach sauce was a nice vegetable choice. If you enjoy okra try the bhindi do pyaza with onions, tomatoes, cilantro and spices. Saag paneer and chana masala are pleasing, as well. For vegans and anyone who enjoys interesting vegetable based dishes try the eggplant thiyal. This South Indian dish combines chopped skin on eggplant with brown sugar, tamarind and coconut paste for a sweet and sour delicacy.

Many lamb, seafood and chicken dishes are prepared here, as well. We loved the lamb pasanda, where small cubes of tender lamb are cooked with a mild gravy with cashews, tomatoes and onion. Kerala fish curry, Goan fish curry or lobster Spice Village. We loved our steaming bowl of prawn malai curry. The prawns were marinated in a pleasant mix of herbs and spices and cooked in a soothing coconut based sauce.

Don't overlook the layered rice dishes. These biryani choices are available with lamb, shrimp or chicken and are beautifully prepared. Basmati rice flavored with lemon or tamarind are popular, as well. Indian breads are world renowned. Spice Village prepares many choices. The Kashmiri naan filled with fruits and nuts and onion kulcha and puffy poori are some of my favorites.
Indian desserts are varied and several are very sweet. Gulab jamun, balls of dough in syrup, rice pudding and carrot halwah are popular. For me combining rough cut carrots with sugar raisins and nuts seems the perfect finale to an Indian meal.

On weekdays, an extensive buffet which changes frequently is offered, with an entire wall devoted to more than a dozen chafing dishes of interesting fare, augmented by a soup tureen, salads, relishes and desserts at lunch. On weekends the buffet is even more extravagant.
If you wish your next celebration to be truly exciting, take advantage of the full catering services that Spice Village offers.

Add some spice to your next lunch or dinner and enjoy a meal at Spice Village where herb and spice combinations tantalize your taste buds and make each dish unique.
Spice Village
8 Columbus Avenue
Tuckahoe, NY
(914) 779-5400
Recipe: Lamb Saag – Serves 4

2 tsps. Coriander seeds, toasted and ground
2 tsps. Cumin seeds, toasted and ground
3 garlic cloves, peeled
A thumb sized piece of ginger, roughly chopped
2 green chilies, roughly chopped
1 large onion, roughly chopped
Oil for frying
1 ¾ pounds lamb shoulder, fat trimmed off cut into 1 inch cubes.
1 tsp. turmeric
2 cardamom pods, squashed
4 large tomatoes, quartered
2 ¼ cups lamb stock
½ pound spinach, roughly chopped
Fresh coriander leaves, chopped

Put garlic, ginger, chilies and onion in a food processor and whiz to a puree. Heat oil in a large casserole. Brown the lamb in it and remove. Fry the spices in the same pan for 2 minutes. Add the onion puree and cook for 2 minutes. Add the lamb, tomatoes and stock. Stir, cover and cook for 45 minutes. Stir in the spinach and cook for an additional 45 minutes or until the lamb is tender. Scatter the chopped fresh coriander over it and serve with rice and naan.