Vietnamese Banh Mi with a Modern Twist in Scarsdale
Tuesday, 05 June 2018 13:01
Last Updated: Tuesday, 05 June 2018 13:02
Published: Tuesday, 05 June 2018 13:01
Judie Dweck
Hits: 4792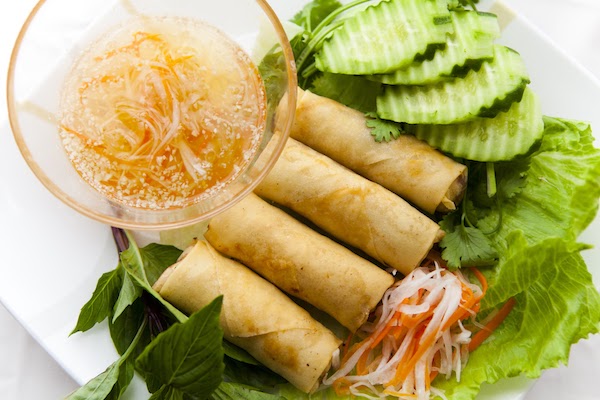 Sandwiches come in all shapes and sizes and in many international flavors. We have savored croque monsieur from France, paninis from Italy, cemitas from Mexico, cucumber tea sandwiches from England and lamb kebab pitas from the mid-east. The classic sandwiches from Vietnam have become quite popular in the tri state area and the recently opened Grab Ly's Banh Mi on Garth Road is serving these flavorful sandwiches with a modern twist.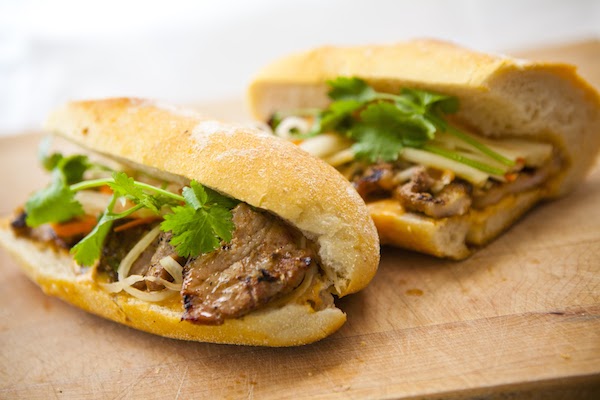 Grab Ly's Banh Mi is a tiny space with big flavors. It is sparkling clean from the stainless steel open kitchen to the front area. A wood paneled wall displays canvases of the food. There is a small counter with a few stools and a couple of benches if you choose to enjoy your banh mi in house. More popular is the take out crowd. It is convenient to the train, and you can call your order in advance. Delivery will be available in the near future.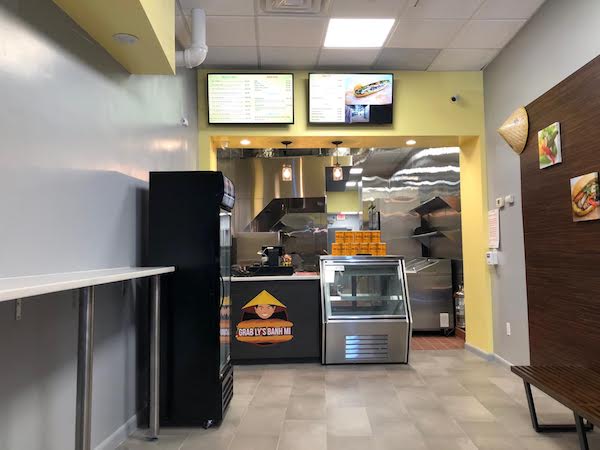 Grab Ly's is the brainchild of John Ly, the enthusiastic owner. He was a young child when he and his family arrived here from Vietnam via Hong Kong. "I enjoyed watching my father cook traditional dishes and soon became passionate about cooking. I aim to bring Vietnamese food with my modern touch to Westchester. I chose Scarsdale because this street is a high traffic area with available parking." The sense of family permeates the space. Ly's father was busy in the kitchen and his mom and sister were busy in conversation with the steady flow of people waiting for their orders. (It was only 11.30 in the morning) "I love seeing happiness on the faces of people who have tasted our food. I trained my staff, and look forward to opening additional Vietnamese spots featuring other Vietnamese specialties such as pho, the traditional hot soup. The food we offer, is part of my heritage and culture and banh mi sandwiches are my favorite comfort food." My recent visit was late morning and there was a steady flow of customers placing orders, many were returning guests, even though Grab Ly's had only been open for a week.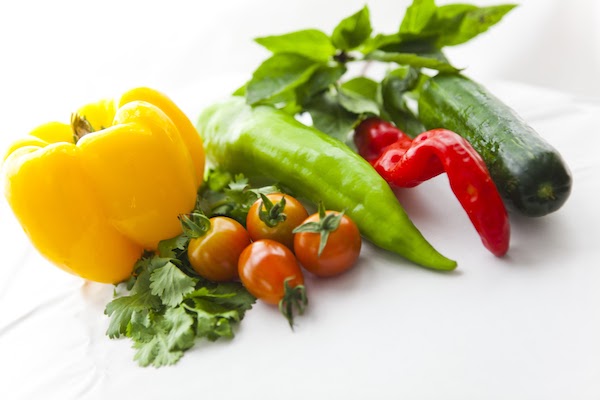 Fresh out of the fryer was a mound of avocado fries. Here, wedges of firm, but ripe avocado have been breaded with panko crumbs and fried to a golden brown. These very crisp morsels came with a well spiced sauce, a fine modern accompaniment to the 10 banh mi offerings. Egg rolls arrived in 2 varieties. We sampled both the regular, filled with minced pork, shrimp, onions, jicama, carrots and taro and the vegetarian choice, with tofu, mushrooms, carrots, jicama, onion and taro. Each order came with 2 tightly rolled cigar shaped morsels which were wrapped in traditional egg roll wrappers. A piquant sweet and sour sauce accompanied them.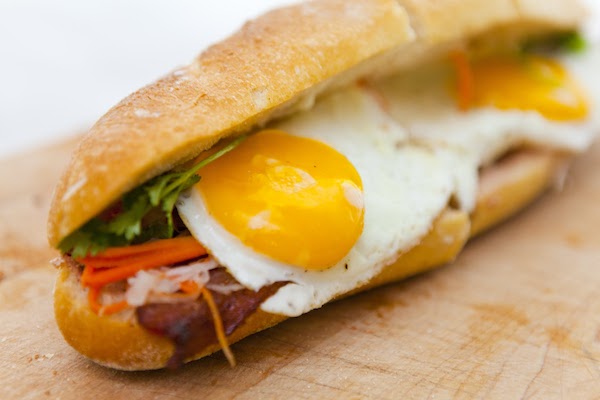 We moved on to the main attraction, the banh mi. Thinly sliced pickled jicama and carrots added to the pleasure of sampling our shaking beef banh mi. The marinated wok seared sirloin steak, was cooked to rare, as requested, and a sriracha aioli added a nice kick to this filling. Very popular is the pork belly banh mi. The grilled pork belly sits beside picked papaya slaw and a slathering of sriracha aioli. Once again the vegetables added texture to a terrific sandwich. The Baja feature shrimp. Here, a julienne of fresh carrots and red cabbage are nicely seasoned and paired with panko breaded shrimp. Served on a 10 inch baguette, as all of the banh mi here are, and finished with chipotle aioli and fresh sprigs of cilantro, it was yet another discovery of a divine banh mi. Just the right amount of spice left my tongue tingling. Waiting to be tried are banh mi of lemongrass pork, beef bulgogi, surf and turf, Thai basil chicken and the vegetarian with grilled eggplant, zucchini, yellow squash, bell pepper, mushrooms, pickled jicama and carrots and tofu aioli. Since each banh mi is prepared to order, you may alter the ingredients and level of spice to your individual taste.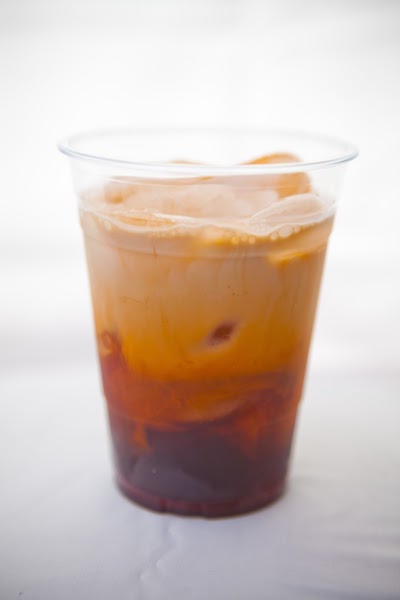 Combo specials with a banh mi, eggroll and drink are offered. Everything here is made from scratch, and the interplay of balanced flavors of sweet, salt, sour and spice, along with the texture of crunchy vegetables and crisp 10 inch baguettes, result in sandwiches brought to a new level of enjoyment.

Cans of soda, water and Snapple are available but we stayed in the Southeast Asian mood with sweet and delightful Thai iced tea and Vietnamese iced coffee with Café de Monde coffee. Each was fragrant and tasty.

My advice is to visit Grab Ly's Banh Mi soon. Choose from the many banh mi choices, open wide, and take a bite and I'm sure you will return soon. With warm weather ahead, I can't think of a nicer way to spend the day, than at the beach or at a picnic in the park with banh mi from Grab Ly's Banh Mi.

Grab Ly's Banh Mi
62 Garth Road, Scarsdale
914 574 6007

Spicy pickled Vegetables (4 servings)

1 cup raw peeled carrots, in julienne
1 cup daikon, in julienne
1 ½ cups rice wine vinegar
½ cup sugar
1 ½ tbsps. sriracha
½ tsp. salt

In a saucepan, stir the vinegar, sugar, sriracha and salt over high heat, until the sugar is completely dissolved. Allow the mixture to cool. Place the carrots and daikon in a non reactive container. Pour mixture over the vegetables and refrigerate. Serve on your banh mi.