The Robust Flavors of Southern Italy at Via Garibaldi
Tuesday, 03 July 2018 09:39
Last Updated: Tuesday, 03 July 2018 18:53
Published: Tuesday, 03 July 2018 09:39
Hits: 6691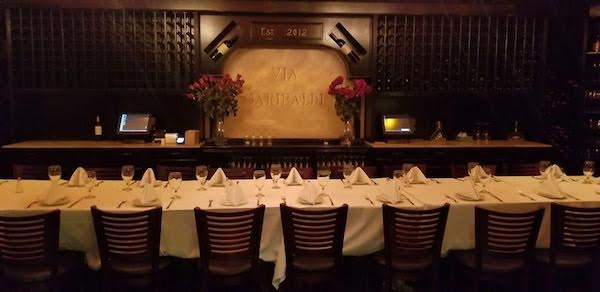 The cuisine of southern Italy is robust and reflects the vitality of the country and its people. One of the newest venues to enjoy the tastes of Italy is at Via Garibaldi on North Broadway in White Plains, at the site of the former Gaucho Grill. Ariano and Patricia Pardo are the proud owners of the recently opened Via Garibaldi Italian Ristorante. They also own Via Veneto, in White Plains, as well. The menus are similar, but Via Garibaldi is much larger in size. "We strive to provide our customers with a traditional family style experience. In addition to our varied menu, we serve a selections of prestigious wines from Tuscany, Liguria and Sicily."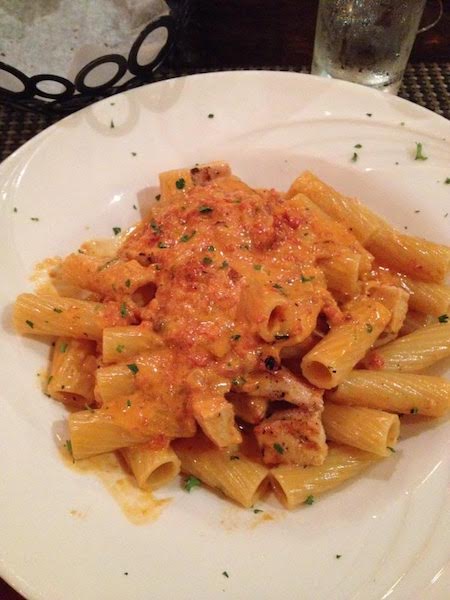 Upon chatting with the personable Patricia Pardo, I discovered that Ariano, her husband and herself decided upon a second restaurant in White Plains that could accommodate many guests for parties. When Gaucho Grill closed the perfect opportunity arose and Via Garibaldi was born. Pardo said, "White Plains is a popular city where many people dine. We offer food for everyone and can accommodate all diets from vegan to gluten free. Many of our dishes are Southern Italian. We focus on good service. Our guests feel like this is their home. I love to see people complete their meal and tell us that they had a great time. Our goal is to continue servicing both old and new guests and to create memorable parties both in house and off premises." He added, "Given the opportunity, I would love to serve dinner to Richard Gere and Ben Stiller, two of my favorite personalities. If I were a guest at our restaurant, I might start with shrimp marsanielo, followed by snapper marechiara with tiramisu for dessert. Our kitchen is very accommodating, and depending upon availability of ingredients, we will create dishes for you." The Pardos are very enthusiastic about future ideas, such as an elaborate Sunday lunch buffet.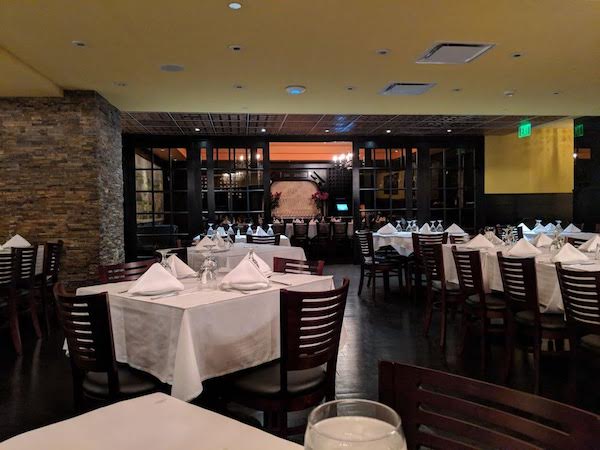 As you enter this new restaurant, note the cheerful front terrace, planted with colorful floral displays, a pleasant spot for cocktails and a meal on a warm summer day or evening. The terrace seats roughly 40 to 60 guests. Once inside, the bar and lounge area has plenty of seating and is a popular gathering spot. A few steps up, and you enter the spacious main dining room with black leather tufted banquettes as well as free standing white linen clad tables. It is surrounded by two smaller additional dining rooms. One immediately realizes this is a fine venue for many sized events and parties. The main dining room has a warm glow, with its yellow walls, gold tiled ceiling, crystal chandeliers and elegantly framed scenes and posters of Italy; the room seats over 100 guests. Overseeing the entire space is a painting of Mona Lisa. In the rear of this dining room, a chef is busy forming the dough for pizzas that will emerge from the hot oven behind him. The Princess Room is an elegantly appointed dining room for 10 to 30 guests. It reminds one of a Tuscany vineyard with its collection of wines and murals of vineyards. The Illuminata Room seats 40 to 60 guests and each room is separated from the main room by multi paned doors.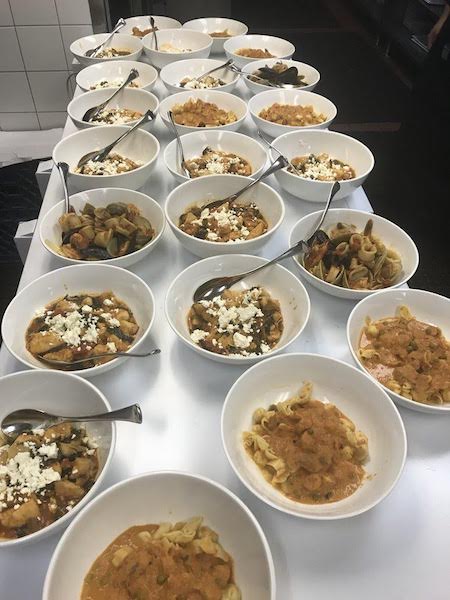 A basket of warm fragrant bread, fresh out of the pizza oven arrived with a hot pepper infused olive oil dip. We enjoyed this, as we looked at the antipasti selections. Spiedini Romana has always been a favorite of mine. At Via Garibaldi it is well prepared. This Roman style "cheese sandwich" is filled with mozzarella cheese, coated and fried. Cut into squares and topped with capers and a touch of sauce, the result is hearty and crisp on the outside and meltingly delicious on the inside. Shrimp Marsanielo were jumbo shrimp, tail intact, and wrapped in prosciutto. The sweetness of the shrimp combined beautifully with the salty prosciutto for a tasty dish. A bed of arugula and roasted red pepper strips complimented the shrimp. Another interesting shrimp appetizer was shrimp incazzati. Here, the grilled jumbo shrimp were combined with charred, smashed grape tomatoes, leeks, garlic and a touch of jalapenos to add some spice. Mussels were tender and nicely seasoned with a basil and garlic red sauce for the mussels posillipo. We expect to sample burrata semplice, polpo al forno, calamari di Ariana and asparagus with four cheeses in the future. The selection of antipasti at Via Garibaldi is so varied that I believe several of these classic and innovative choices could result in a fine dinner.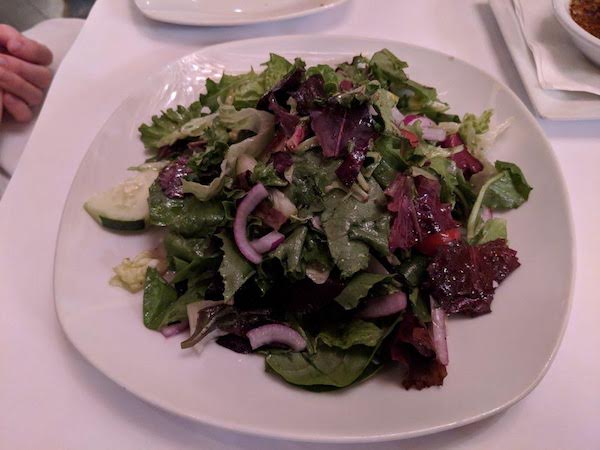 Salads are fine starters here as well. A combination of mesclun with raisins, apples, pears, walnuts and strawberries or arugula with bacon, sun dried tomatoes, gorgonzola and walnuts were enticing. However, we couldn't stop there and moved on to the pasta selections. Of the dozen pasta choices, fioretti rustica was a favorite at Patricia Pardo's childhood home. These delicate pasta bundles look like flowers with their pleated tops. Fontina cheese fills these little pasta bundles. Peas and sliced mushrooms and a pink sauce result in a delightful pasta course. Other selections include lobster ravioli with artichokes, roasted peppers and vodka sauce, rigatoni Machiavelli with portobello mushrooms, arugula, tomatoes and grilled chicken and pappardelle de la mama with scallops and crabmeat in a pink sauce. Classics of linguini in red or white clam sauce and fettuccine carbonara are offered, as well.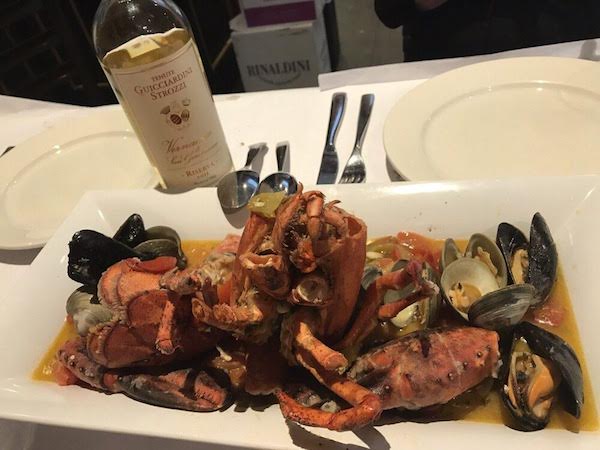 Entrée selections run the gamut from chicken and veal preparations, grilled beef, lamb or pork, to the sea with branzino with zucchini, red snapper with clams, mussels and white wine tomato sauce, salmon al forno and zuppe di pesce. For the pizza lover the pies arrive in small and large sizes, ranging from classic Margherita to rustica with artichokes, pepperoni and gorgonzola, Grandmother Pizza with pesto, or as I enjoyed, Abruzze. Here the thin crisp crust was piled high with chopped broccoli rabe, thinly sliced sweet sausage, slivers of roasted garlic and mozzarella cheese. It was hearty and delicious.

Desserts include homemade zeppole, reminiscent of the street fairs in the city, cannoli and tiramisu, gelato, and even a dessert pizza with Nutella, bananas and strawberries.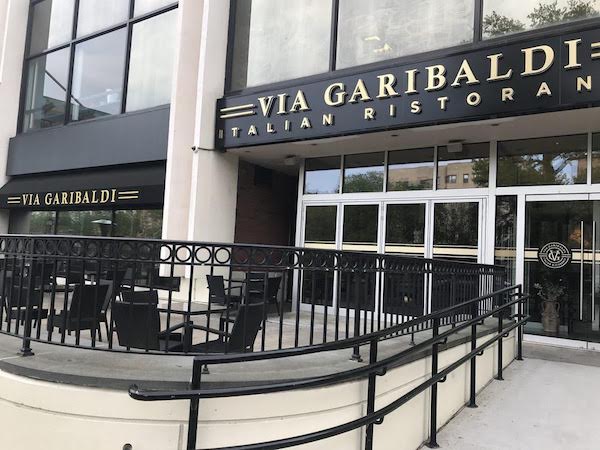 Family style dinners offer choices of appetizers, entrees, wine, coffee and dessert at a set cost. Thursday evenings include Italian music, a nice touch during dinner. At lunch wraps salads, pastas and entrees are offered.

If you desire a robust Italian lunch or dinner or a catered affair on or off site, Via Garibaldi is a fine place to visit.

Via Garibaldi
1 North Broadway
White Plains
914 468 1888

Grandma's Recipe for Linguine Di Savoia

4 tsps. olive oil
3 cloves garlic, sliced
2 handfuls baby arugula
1 cup sliced zucchini
1 cup sliced asparagus
A touch of cognac or homemade grappa
4 shrimp, shelled and deveined
Fresh linguine, about 3 ounces per serving

Sauté garlic in oil. Add zucchini, asparagus and arugula and sauté for 2 minutes at medium heat. Add the cognac or grappa. Add shrimp and cook for 2 minutes. If you are using packaged pasta boil it until al dente and toss with the other ingredients. If you are using fresh pasta use "Nona's secret" and cook it along with the other ingredients.