Claudette Colvin, Civil Rights Pioneer, To Receive Congregation Kol Ami's "Be the Light" Award for Social Justice
Tuesday, 09 April 2019 07:46
Last Updated: Tuesday, 09 April 2019 07:59
Published: Tuesday, 09 April 2019 07:46
Joanne Wallenstein
Hits: 5183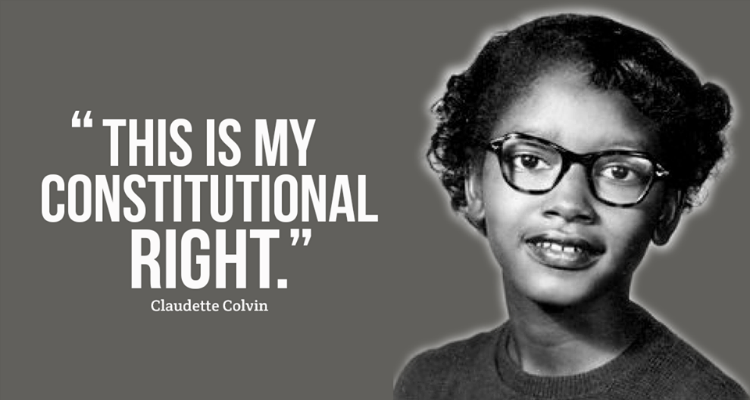 Congregation Kol Ami, of White Plains, New York will honor Claudette Colvin, the "young woman before Rosa Parks," as part of a special program to be presented on Sunday, April 28, 2019 (2:00-3:00 P.M.). Ms. Colvin's brave and dramatic protest in 1955 against bus segregation laws in Montgomery, Alabama ushered in an era of civil rights activism.
Not a week goes by without the tragic news of a school shooting, wrongful incarceration, or personal scandal. The news is often so overwhelming that it leaves us numb, exhausted and frustrated. But for Claudette Colvin, she hopes such injustices make us so angry that we stop standing on the sidelines and take the action needed to drive progress -- just as she did on March 2, 1955.
Only 15 years old at the time, Ms. Colvin, refused to accede to a bus driver's demands that she move to the back of a public bus. "Pride in black history and the many heroes that I had studied about in school, simply glued me to the seat," she said. For her defiance, the police hauled her off the bus, arrested her, and threw her in jail. The courageous Ms. Colvin acted without the help of others, and did so 9 months before Rosa Parks. Colvin's act of rebellion helped spark the Montgomery Bus Boycott and a federal lawsuit challenging Alabama bus segregation laws. Ms. Colvin went on to become one of five plaintiffs in a State and then Supreme Court case that sought to end segregated bus system practices in the south. They won, but the battle was tough, and on many levels continues today.
Ms. Colvin will present her story of bravery and share what motivated her to stay put in her seat that fateful day. She hopes that her tale will continue propelling young people to standup for what they know in their hearts to be true.
The Calvary Baptist Church choir will honor Ms. Colvin in song, and a group of young people, led by Kol Ami congregant George Guidall, the preeminent audiobook reader in the United States, will read excerpts from the biography, "Claudette Colvin, Twice Towards Justice."

Ms. Colvin will be honored on April 28, from 2:00 PM to 3:30 PM at Congregation Kol Ami located at 252 Soundview Avenue, White Plains.
The program is open to the public free of charge and geared for all ages. A reception and question and answer period will follow this important program.