Westchester Chefs Prepare a Delectable Meal to Benefit the WCC Foundation
Sunday, 03 November 2019 08:55
Last Updated: Thursday, 07 November 2019 09:35
Published: Sunday, 03 November 2019 08:55
Joanne Wallenstein
Hits: 1160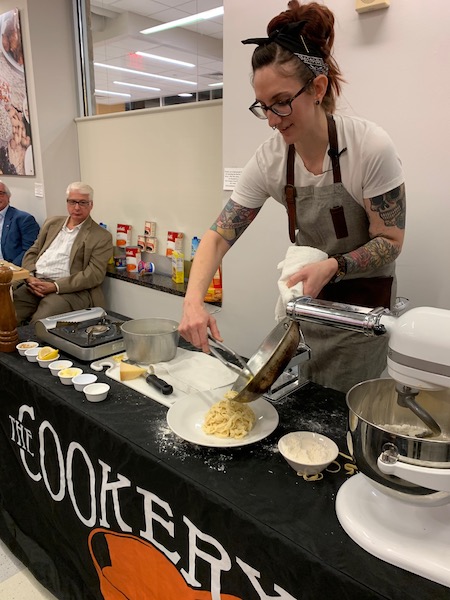 Sajin Renae prepares fresh "Pasta al Limone."We had the pleasure of watching some of Westchester's best chefs prepare a sumptuous meal – and ate it too – at the Great Chefs Culinary and Wine Event Series hosted by the Westchester Community College Foundation.
On Monday night October 28, David Di Bari, who owns The Cookery and The Parlor in Dobbs Ferry, and Eugene's Diner and Bar in Port Chester, brought two chefs from his group, "Eat Serious Have Fun Restaurants," to show their stuff.
Sajin Renae prepared and rolled fresh pasta dough. Once it was flattened and cut she created "Pasta al Limone," by sauteeing the cooked pasta in butter, lemon zest, cracked pepper and garlic. She then mixed in grated parmigiano, a bit of the water from the boiled pasta and lemon juice. Before serving, the dish was topped with toasted pine nuts, basil and more cheese. It was a delicious pasta and a meal in itself.
Also on the menu was a delectable stew of pole beans, potatoes and garlic called "Beans Moushade white," prepared by Chef Iulia Mahu from Eugen's Diner. It was rich and satisfying and tasted a bit like a Bolognese sauce – minus the meat. The two dishes made a hearty meal, minus any meat, chicken or fish and proved you could savor a vegetarian meal without feeling deprived.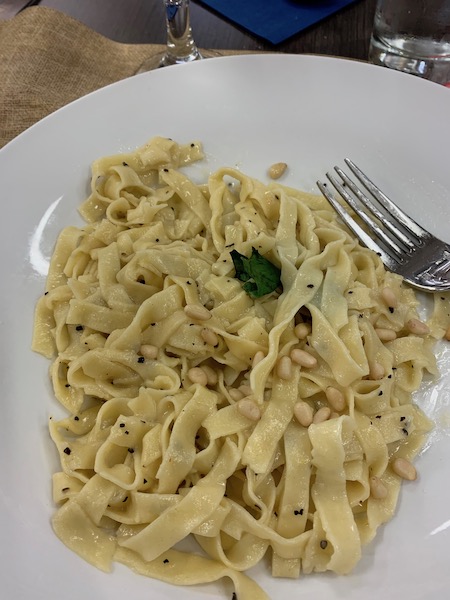 Pasta al Limone
This was one night of a four-night series that also included chefs from Sonora, Farmer and the Fish and X2O. The evenings were sponsored by DeCicco and Sone which will soon open a new store in Eastchester, and the Wine Enthusiast who distributed generous gift bags.
The events are held to benefit the WCC Foundation who provides critical resources to students and the college. They grant scholarships, fund innovative programs and run an on campus food pantry that provides meals and non-perishable food items for over 1,000 students and their families.
The Culinary Program is led by Chef Phil McGrath, formerly of the Iron Horse Grill in Pleasantville, and trains hundreds of students for careers in the hospitality industry.
Learn more about the Westchester Community College Foundation here: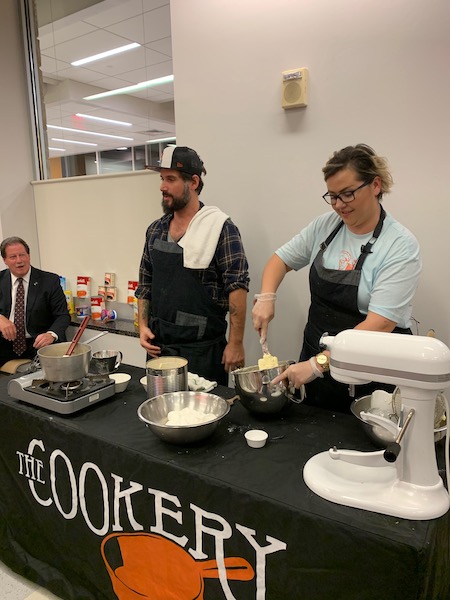 David DiBari and Iulia Mahu cooking Pudding Chomeur.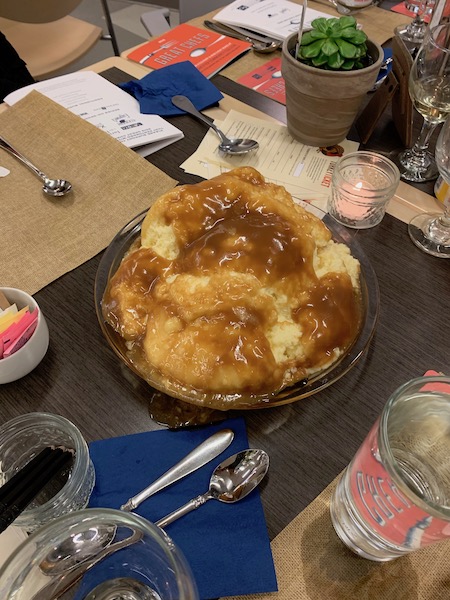 Pudding Chomeur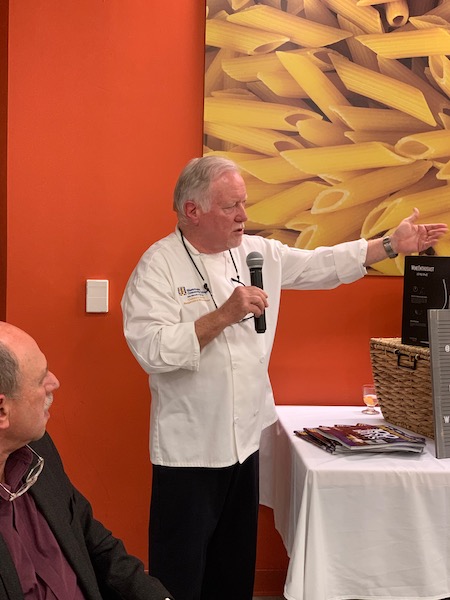 Chef Phil McGrath, Chair, Culinary Arts Program