What to Watch: The Best of Fall TV
Monday, 11 November 2019 13:10
Last Updated: Monday, 11 November 2019 13:22
Published: Monday, 11 November 2019 13:10
Stacie M. Waldman
Hits: 2244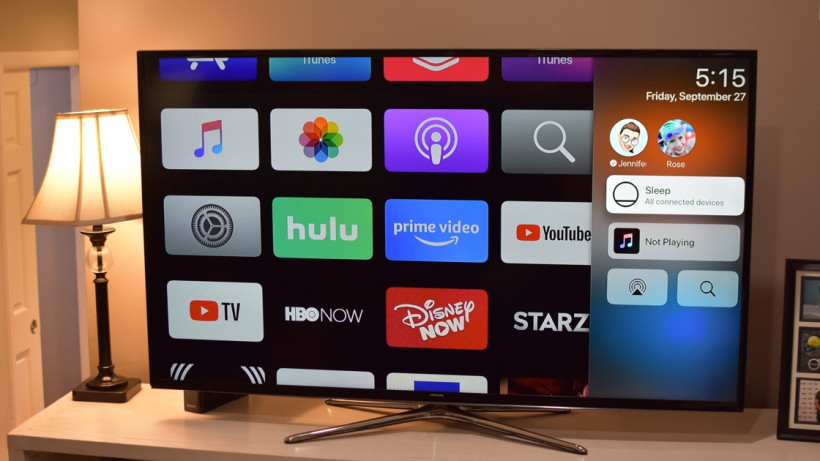 With the proliferation of television channels, the advent of Apple TV and so much streaming content, there seems to be no end of all the good shows and series to watch. If you're a bit overwhelmed, here is our list of some great shows to watch this fall that will make it worth it to stay up late. We also had the chance to chat with a couple of stars in the shows, so we will let them convince you to watch in their own words.
PRODIGAL SON: FOX Mondays @ 9:00 PM
This show is a psychological thriller that will keep you on your toes. Malcolm Bright (Tom Payne) is a criminal psychologist who uses his gift of solving crimes to help the NYPD while dealing with his own extremely interesting life, like his serial killer dad. Is Bright a psychopath himself? Does it take a criminal to solve a crime? The twists and turns will keep you watching.
UNBELIEVABLE: Netflix (Streaming)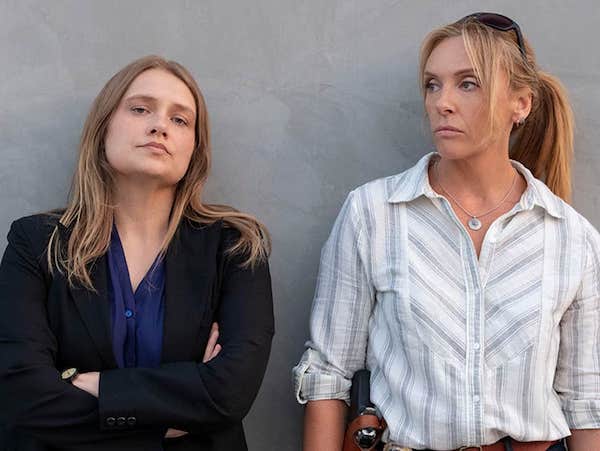 Based on a true story, this Netflix hit is about a teenager, Marie Adler (Kaitlyn Dever), who reports being raped and then has to deal with the consequences of not being believed by those close to her or the law. The acting is real and believable and the story is truly unbelievable. The female investigators played by Toni Collette and Merritt Wever are phenomenal. I binge watched this one. There's nothing else like it on TV.
EVIL: CBS Thursdays @ 10:00 PM
This creepy drama-with-some-comedy is already picked up for season 2 and follows female forensic psychologist Kristen Bouchard (Katja Herbers), priest-in-training David Acosta (Mike Colter) and contractor Ben Shakir (Aasif Mandvi) as they work to examine the origins of evil as it relates to science and religion; or science versus religion? Kristen Bouchard's four daughters also star in the show and I had the chance to speak to Dalya Knapp, age 8, who plays Laura Bouchard.
What's her favorite scene: "Definitely it's in episode 4 when I fall down the stairs. Want to hear a secret? They removed part of the floor and put a little foam mattress on it, and they put knee pads under my tights so I wouldn't get hurt. When you see the scary virtual reality creature trying to get me, it's actually my photo double! I loved rehearsing it."
Interesting things about being an actor on EVIL: "Well, in real life our mom is Dutch and our dad is Australian and off set he'd teach us to speak in his Australian accent! Also, we have different directors for each episode and in episode 5, the director was British and she called the elevator 'the lift' (giggles)."
Why should people watch EVIL? "Well it's not really for kids but it's funny at some moments and I think everyone can enjoy it. People can connect to it because of religion and the writers are so good."
THE GOOD PLACE: NBC Thursdays @ 9:00 PM (and streaming on Netflix)
Kristen Bell is a master of comedy and nails it again, this time with her character Eleanor Shellstrop as she realizes that she died a rather embarrassing death and is now in the afterlife. Eleanor made it to "the good place" (versus the bad place) but quickly realizes her good luck was a complete mistake. Ted Danson is back on primetime as Michael, the Godly creator of The Good Place, and the role is written perfectly for him. It's witty and creative with poignant moments to boot.
SINGLE PARENTS: ABC Wednesdays @ 9:30 PM
Hilarious and fun to watch, this current comedy follows a bunch of single parents as they work to raise their kids and maintain their personal lives. Angie (Leighton Meester) is single mom to Graham (Tyler Wladis) and they are a great comedic pair. We spoke toTyler about his time on the show.
What's your favorite episode so far? "Definitely the time I got to roller skate in an episode…it was super fun! It will air in early December"
What has been your favorite scene? "Really any scene when all of the kids in the show are there because then we get to hang out off camera."
This is comedy. Have you ever had the urge to laugh while on camera? "Yes, sometimes during the end of a scene if I try to hold it in, I just can't. I try to bite my tongue as hard as I can so I don't laugh!"
MODERN LOVE: Amazon Prime mini-series (on demand)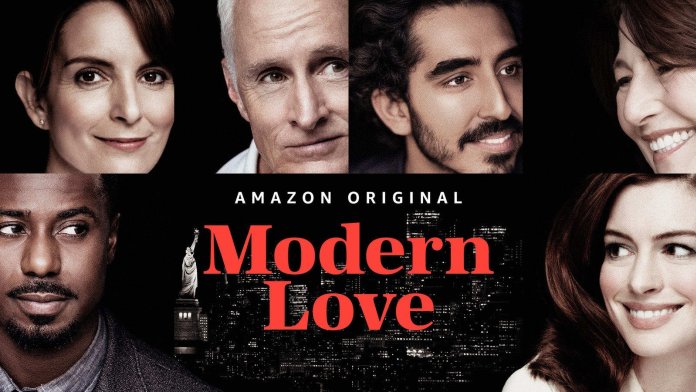 This show brings the New York Times column of the same name to life in a series of stories about relationships. With a stellar cast including Tina Fey, Dev Patel, Anne Hathaway and more, each story feels like a movie in itself. The episodes are 30 minutes, but the characters are so well developed in that short period of time that I never want the credits to roll. Some are likeable while others are not. And sometimes this changes half-way through. In the episode with Anne Hathaway (episode 3), I felt sorry for the nice guy she met because she kept spoiling the dates. It turns out that her character is bipolar and her life is uncontrollable in many ways. As a viewer, when she's "up" I felt happy and optimistic for her;" but when she can't get out of bed, her apartment is a mess and her date is left standing by himself on the street, I truly felt "down." The ending made me tear up.
CHERNOBYL: HBO mini-series (on-demand)
Based on the nuclear power plant disaster of April 1986 in a Ukrainian section of the Soviet Union, this mini-series follows those who risked their lives to save lives during the event and it follows the tragic stories of some of the victims of the catastrophe. The gripping series includes the stories of the firefighters and volunteers who were the first on-scene as well as the story of the miners who had to dig a critical tunnel under one of the reactors.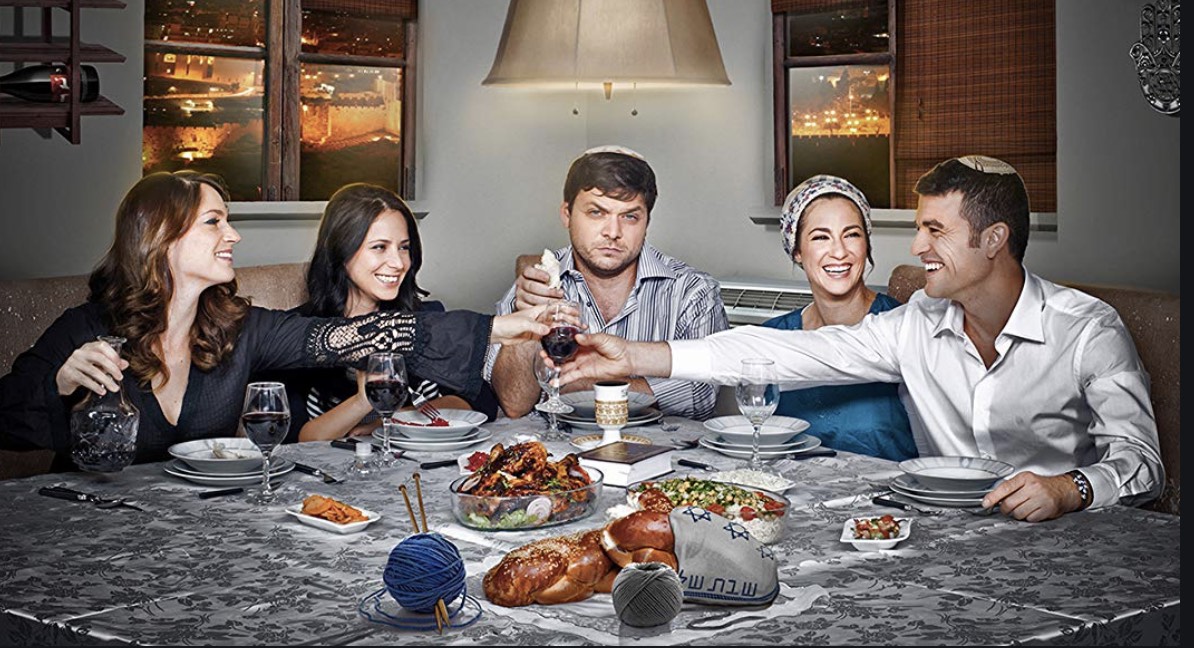 SRUGIM: Amazon Prime (on demand)
Srugim is an Israeli drama that follows the lives of a bunch of religious single modern orthodox Jews from Jerusalem. The show deals with the struggles of these highly educated, religious Jews as they struggle to find their place in a society that tends to value family and religion over everything else. It was not without criticism for the portrayal of the Orthodox community both in Israel and America, but it has mostly lauded by Israelis and Americans alike.
THE AFFAIR: Showtime (on demand)
This isn't a new show, but Season 5 is the final season and the last episode has been called "the best season finale of all time" by many entertainment news outlets. The season finale wraps everything up, answering all the unanswered questions which feels satisfying for fans who have watched the show since Season 1. Personally, I felt like some episodes moved slowly and some seasons were better than others, but this is a solid choice for a drama that you can watch at your convenience.
WATCHMEN: HBO Sundays (premiered Oct. 20th)
This show is getting a lot of attention. Based on the popular graphic novel, it's set in an alternate history where superheroes are treated as outlaw criminals. The show deals with racism in the past and racism today, and if you're a fan of anything superhero, this is the one show to put on your list.
THE POLITICIAN: Netflix (streaming)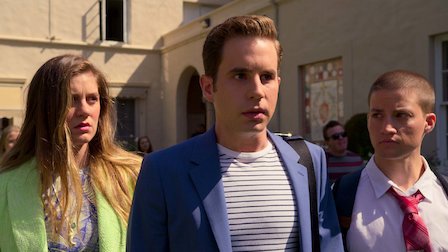 Ben Platt plays rich kid Payton who wants to be president of the United States, but first he has to win the election for President of his Santa Barbara high school. This is TV-14 and would be a fun show to watch with your tween or teen who swear there's nothing you can agree to watch together. Gwyneth Paltrow and Jessica Lange round out the fabulous cast.
THE UNICORN: CBS Thursdays @ 8:30 PM
Walton Goggins plays Wade, a newly widowed dad of two teenage girls who is ready to start dating again. Wade's friends convince him that he's the ultimate single guy to be back on the market because he has a job, is good looking, and has the sad story of the loss of his wife. His daughters cheer him on even as he fumbles through being a single dad. The show is funny and entertaining and tells a slightly new story.
What are your top picks for the tube? Please share in the comments below!