Meet Aidan Pierce Brennan, Star of "The Secret: Dare to Dream"
Wednesday, 12 August 2020 19:08
Last Updated: Wednesday, 12 August 2020 19:14
Published: Wednesday, 12 August 2020 19:08
Joanne Wallenstein
Hits: 1472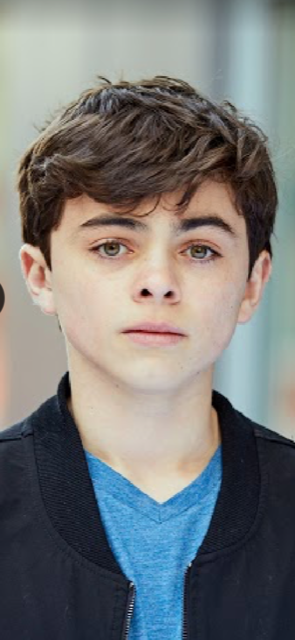 Aidan Pierce Brennan, a rising ninth grader who lives in Greenacres recently starred in a new movie, The Secret: Dare to Dream, which was released on Friday July 31. The movie stars Katie Holmes, Josh Lucas and Jerry O'Connell and is streaming online.
Meet Aidan and find out how he broke into the silver screen.
How did you get into acting?
I was 8 years old. I believe when I first got started. I was in the 2nd grade. I showed interest in acting and started talking to my Mom about outlets or ways I could maybe get into the business. Though, it was far-fetched and half jokingly my Mom got into touch with a place called Random Farms for an audition to showcase in front of managers and agents. I showed up completely unprepared in every way, expect for the fact that I enjoyed performing and speaking in public. Lucky for me, they handed me some lines and to my genuine surprise I would be asked to showcase, from there I met my manager, Lauren Singer.
When did you or your mom first realize that you were interested in acting? And why?
I realized on my own that acting is something I was really interested in and I know the exact moment I realized it. I was watching Stand by Me with my Dad and I can remember seeing these performances from these young actors and feeling really inspired that they could pull off such profound performance at these ages not too far from mine. Then on the set of The Secret it all came full circle. I got to work with Jerry O'Connell, who of course played Vern in Stand by Me. The first thing I said to him was that Stand by Me is what made me want to act.
Have you attended acting classes? Where? And did you have roles in other productions?
I have never taken formal acting classes. But I've gone to coaches a bunch of times with scripts that I have wanted to work on. Recently, I've been a guest star on Ray Donovan on Showtime playing the young Ray Donavan (Liev Shrieber) and the young Charlie Manx (Zachary Quinto) on the shoe NOS4A2 on AMC. I also have a movie called Extra Innings that will be appearing on Amazon, Google play, and iTunes on September 20!
How did you get the part in The Secret?
I had previously read to Kathleen Chopin , the casting direction for various other roles. When I read for The Secret: Dare to Dream, not soon after I was pinned for the role and then I got home from school two days later and my Mom broke the news. It was pretty exciting.
Briefly — what is the story of the film? And what role do you play?
It's about a family who is in a rough patch. The father is no longer around and the three kids are very dependent on Miranda, their Mom. When they get into a car wreck and then a hurricane hits that destroys their home, they need positivity and hope. I play the son, Greg.
Where was the movie filmed - how long were you on location?
The movie was filmed in New Orleans. So my Mom and I had to move down there for about 3 months.
Did you miss a lot of school - and if so, how did you keep up?
I did, it was tough in that way. It was hard to keep up because of course my teachers' priority wasn't always sending me work. So when I got back some teachers were really tolerant and helpful and others weren't and I had to work really hard to get back on track.
How can people watch it?
It's currently on on demand, anywhere you rent movies and on Apple TV.
Did you enjoy being involved and what do you hope to do next?
It was one of the best experiences of my life. The people I met and the things that I learned on that set I will never forget. As of right now I have nothing on tap, obviously Covid slowed things down but productions are starting to reopen and I'm hoping I will get another opportunity soon!