Azuma's Tony Saegusa Passes Away Due to Complications from COVID
Tuesday, 09 March 2021 13:07
Last Updated: Thursday, 11 March 2021 08:41
Published: Tuesday, 09 March 2021 13:07
Joanne Wallenstein
Hits: 3842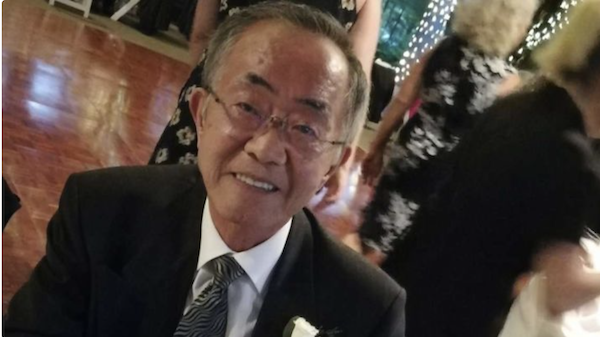 Azuma Sushi, a staple in Hartsdale, is now closed after proprietor Tony Saegusa passed away at the age of 73 due to complications from COVID on March 1, 2021.
According to a gofundme page that was set up to assist Saegusa's family, "Azuma Sushi has been a staple among Westchester county residents. The Hartsdale restaurant was one of the first authentic sushi restaurants in Westchester County. His customers and staff over the past 38 years became like a second family to Tony, and his favorite part about running the restaurant."
Azuma served traditional Japanese sushi using the freshest fish in an elegant setting. Tony greeted you with a bow and showed you to a table in the formal dining room. Patrons knew they should be on their best behavior. Even after others started opening Japanese restaurants offering whimsical ingredients and custom sushi rolls, Azuma maintained its original menu and ethos. The future of this iconic restaurant is unknown.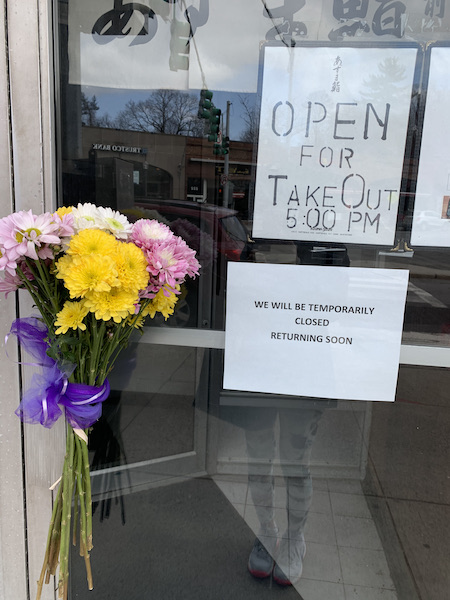 Flowers on the door of Azuma in Hartsdale
Saegusa was born in Yamanashi Japan on October 11, 1947. He came to the United States in 1969 and opened Azuma Sushi in 1983. He is survived by his wife of 45 years, Kuniko, 3 sons; Tohgo, Haruki, Kento and one grandson, Ken.