Halloween Painters Create Stunning Artwork on Scarsdale Storefronts
Wednesday, 20 October 2021 10:53
Last Updated: Friday, 30 September 2022 10:23
Published: Wednesday, 20 October 2021 10:53
Joanne Wallenstein
Hits: 1712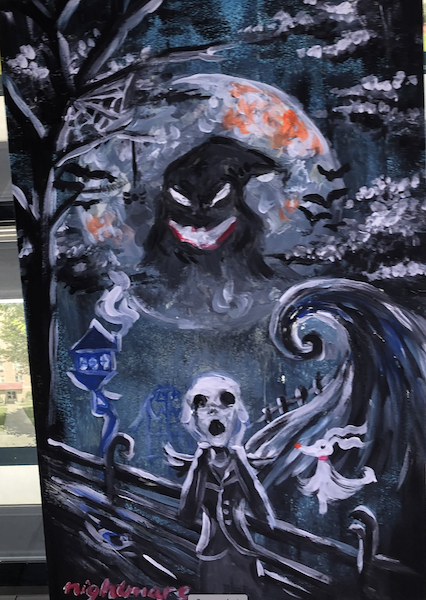 Grand Prize by Isabell ZhuA nightmarish Halloween scene painted by Isabelle Zhu took the Grand Prize of the 2021 Halloween Window Painting contest. Zhu's work was among the work of 146 individuals and teams who entered into the window painting contest portion along with the paintings of another 151 families who participated for fun. You can see it on the window of the office of Douglas Elliman at the corner of Scarsdale Avenue and Popham Road.
Halloween Painting took place a bit early this year, and the weather cooperated. According to Jene Davis of the Scarsdale Recreation Department, the number of entrants is comparable to previous years.
To avoid crowding around the windows, painters were assigned either a morning or afternoon time so there was not the usual throng of artists and parents around the windows. But their colorful and amusing work will entertain shoppers in the week to come.
An award ceremony will take place virtually via Zoom in November. Date TBD.
See below for a list of winners by category and photos of their colorful work.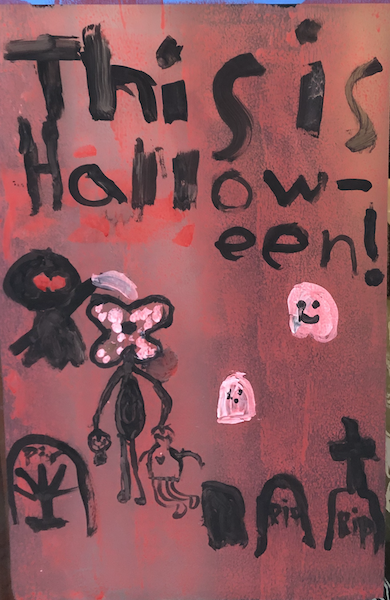 Max Handwerker and Dylan Krisbergh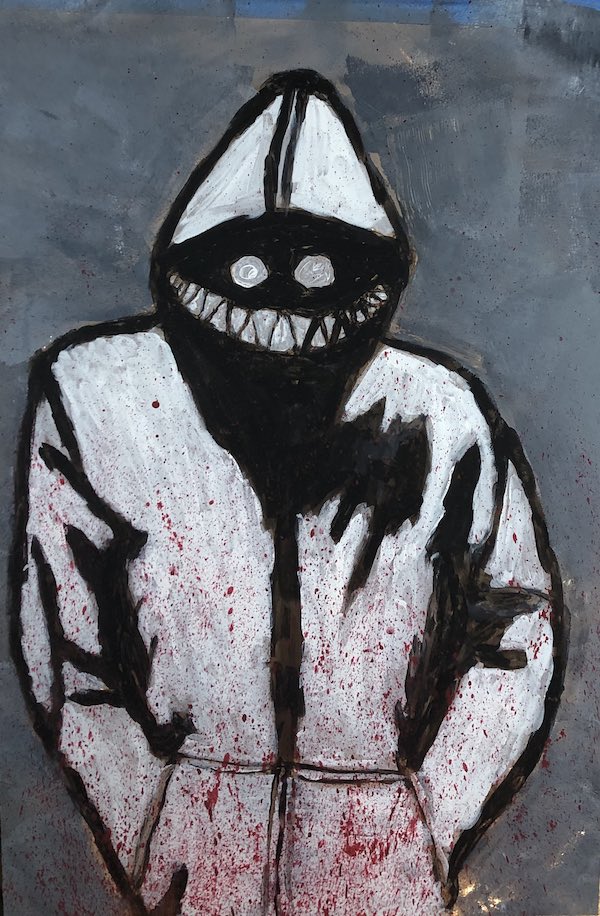 Isabelle Xie and Carrie Ho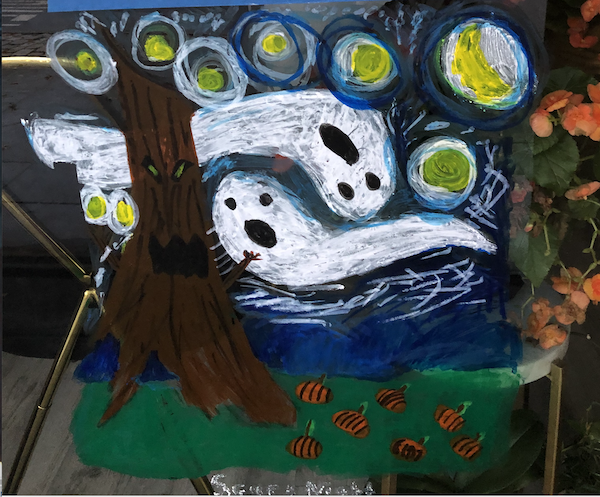 Gia Szuba and Emma McDermott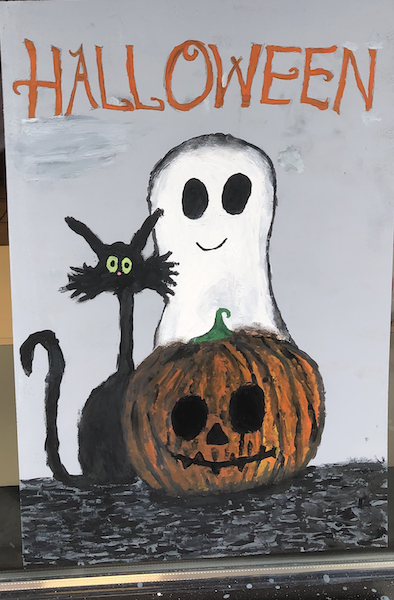 Sydney Geringer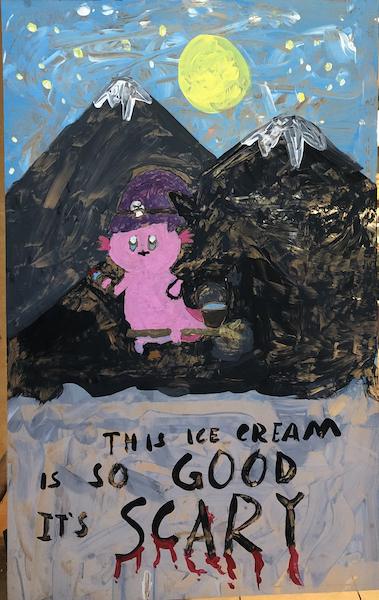 Jabez Keh and Jaden Galante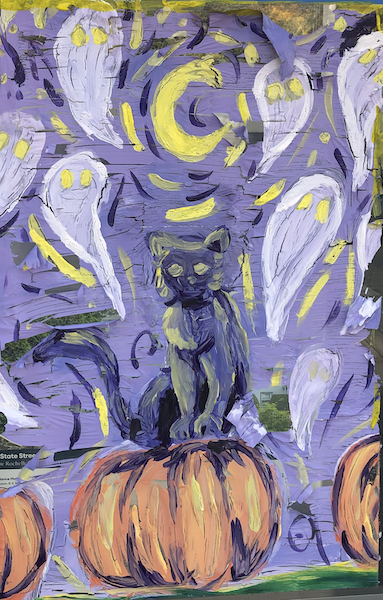 Zoe Pollack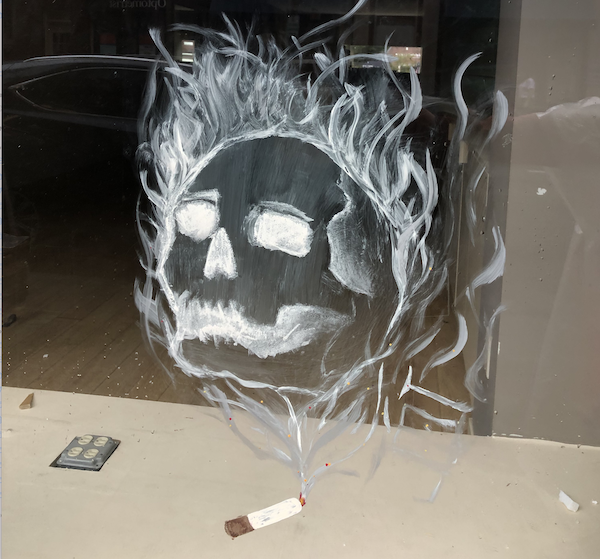 Sarah Luo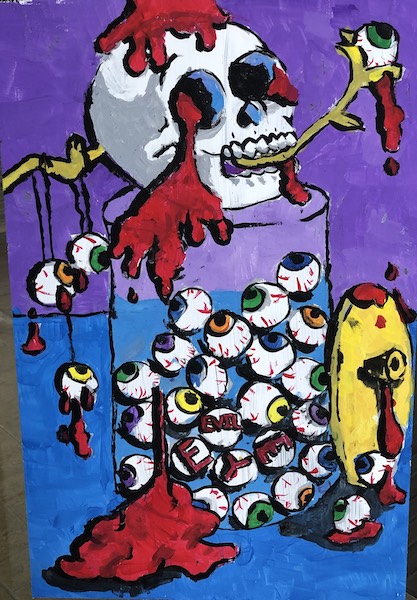 Yunong Lin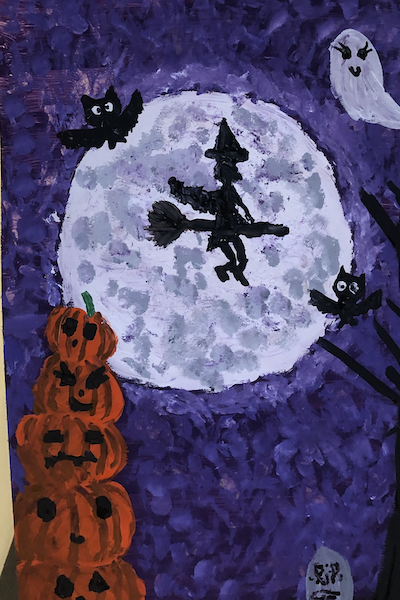 Maia Papale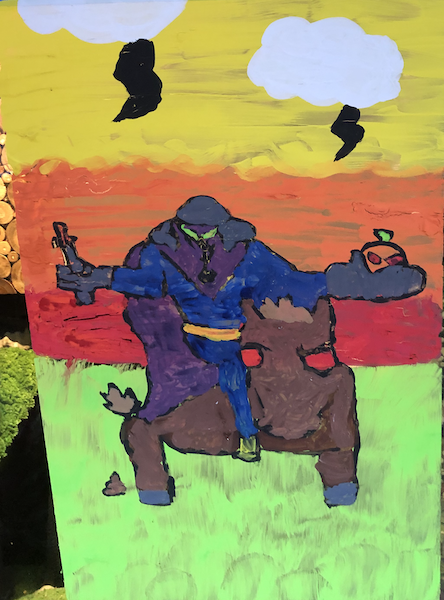 Evelyn Goldberg