Documentary On the History of Quaker Ridge to be Shown on April 19
Tuesday, 12 April 2022 10:13
Last Updated: Tuesday, 12 April 2022 10:30
Published: Tuesday, 12 April 2022 10:13
Joanne Wallenstein
Hits: 896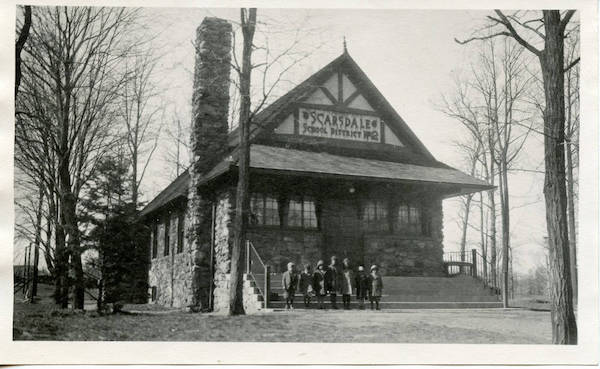 The one room school house on Griffin Avenue is where children from Quaker Ridge went until the Quaker Ridge Elementary School was built and expanded in the fifties. It is now the caddy headquarters at Quaker Ridge Golf Course. Credit: Scarsdale Public Library Collection.The Scarsdale Historical Society is pleased to announce its newest documentary titled, 'Scarsdale's Quaker Ridge: Its Heritage and History.' The film traces the untapped history of Quaker Ridge's Quaker legacy, leading abolitionists, hidden stories and transformation to a modern community. The screening will be at the Quaker Ridge Elementary School Auditorium on Tuesday, April 19th at 7:00 PM.
The 35-minute film explores this section of Scarsdale through archival photography, documents and present-day footage. There is also expert commentary from Westchester historians Barbara Shay MacDonald, Jordan Copeland, Barbara Davis and Patrick Raftery. The film is directed by Lesley Topping, an award-winning editor and filmmaker who grew up in Scarsdale.
"In this documentary, we are pleased to feature the unique history of Quaker Ridge and shine a light on its important past," said Randy Guggenheimer, President of the Scarsdale Historical Society. "This is the latest in a series of films about Scarsdale's neighborhoods, and we hope the community will join us to discover the rich history that led to the establishment of Quaker Ridge."
Following the 35-minute film, there will be a Q&A session with Topping and special guests. Admission is free. The event is co-sponsored by the Scarsdale Historical Society and the Scarsdale Public Library.
Register for the premiere here: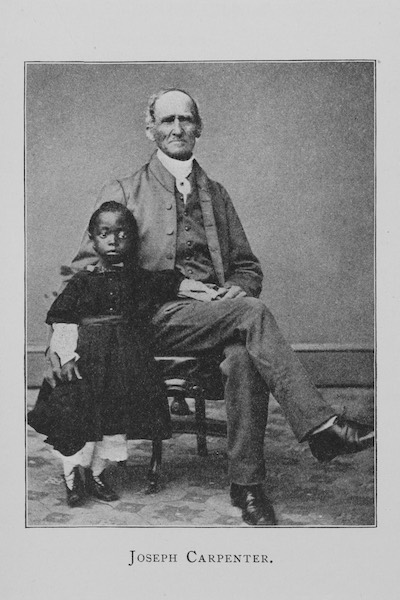 Joseph Carpenter with an orphaned child. He was an influential abolitionist originally from Scarsale who advocated an end to slavery and sheltered fugitives and runaways prior to the Civil War.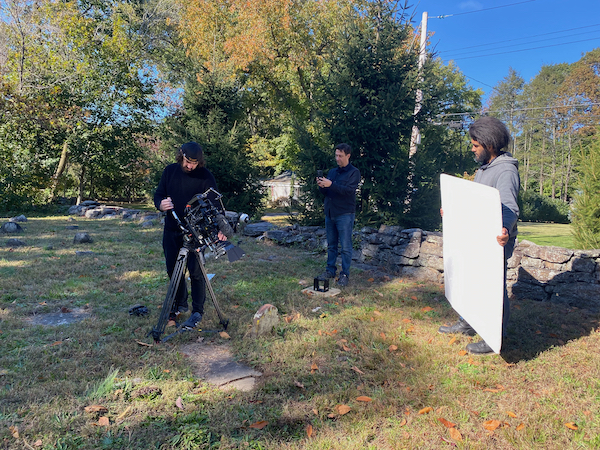 The crew filmed at the historic Colonial Acres Cemetery -- John Sears camera, Jordan Copeland with Iphone. Nicolai Gorden holding screen is the Narrator of some of our films and helped on the crew that day.