Join Greenacres Neighbors for July 4 Celebration
Monday, 27 June 2022 17:28
Last Updated: Monday, 27 June 2022 17:28
Published: Monday, 27 June 2022 17:28
Joanne Wallenstein
Hits: 750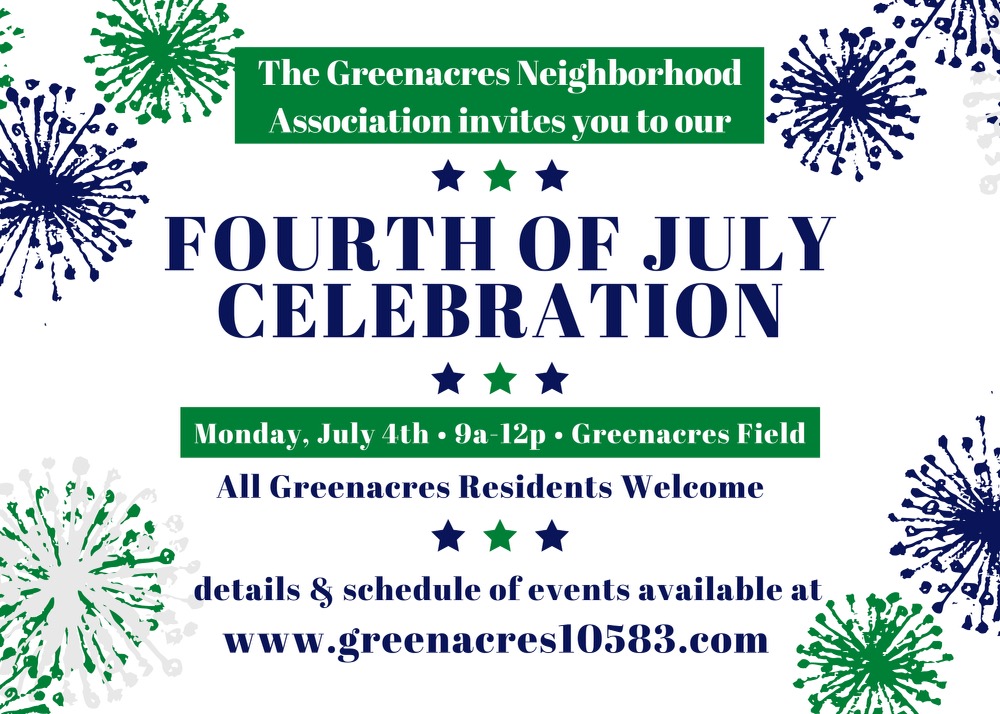 The Greenacres Neighborhood Association will relaunch its Fourth of July Celebration next week after a two year hiatus due to COVID.

The celebration, from 9 a.m. to 12 p.m. on July 4, includes breakfast, games for all ages, a Color Guard presentation, patriotic program, the Greenacres Gallop and the Scarsdale Fire Department's rainbow producing water display.

"After a two year hiatus, we are thrilled to bring together neighbors new and old to celebrate what makes our community so special," said Andrew Sereysky, president of the Greenacres Neighborhood Association. "I can't think of a better way to reactivate the Greenacres Neighborhood Association than our flagship Fourth of July festivities."

The event is free and all Greenacres residents, students and faculty are invited to attend.

The Greenacres Neighborhood Association represents the entire area served by Greenacres Elementary School. It works to sponsor a variety of neighborhood events and provide information about local activities and initiatives.

For more information about the celebration and the GNA, visit greenacres10583.com.