What's In For Fall?
Tuesday, 22 August 2023 19:08
Last Updated: Wednesday, 23 August 2023 07:42
Published: Tuesday, 22 August 2023 19:08
Joanne Wallenstein
Hits: 724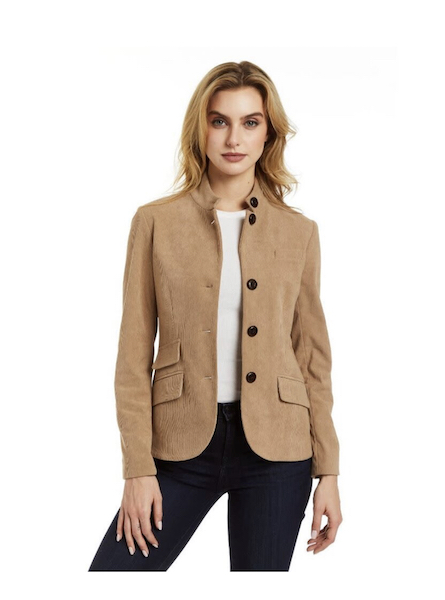 Jordan Blazer in Camel from I Am MoreSummer wasn't long enough for me to wear my great warm weather wardrobe – and now, well before Labor Day, temperatures have cooled and I'm thinking fall fashion.

Who better to ask for what's in for fall, then Abbey Solomon at Scarsdale's own shop for fashionistas, I Am More Scarsdale. We asked Abbey what she has in store for fall and did some research online to identify some trends you can consider when mining your closet for fall looks or shopping for new additions.

Here's what's in:

Suits
Suits for women have made a comeback. Magazines are showing models in all kinds of blazers, some with padded shoulders and paired with pinstriped pencil skirts and baggy pants. Take a look at this camel blazer.

The White Shirt

Also back in style are white button-down shirts, a wardrobe essential for the season. Wear it to work or wear it with jeans. A simple staple has made its return.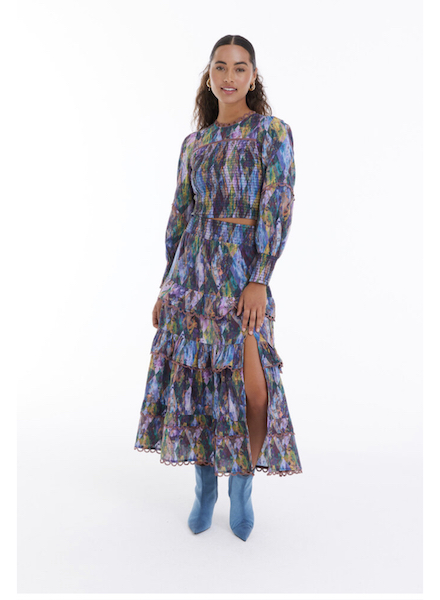 Florals are in for winter too

Flowers
Most of us associate floral fabrics with spring or summer. This year, its winter floral dresses, filmy tops and more. Say it with flowers.
Shine On

Shimmer and metallics are the rage as well. Think about brightening your look with a sweater embellished with sequins or a pair of baggy track pants in shiny silver or gold.

Color

Colors for 2023 include red – red coats, red dresses, red hats, red velvet anything. If you can pull it off, you'll stand out. A new shade for the season is butter yellow, soft and easy to wear. And this year, it's apparently in to pair blue and black so think about wearing a navy blazer with black trousers.
Sweaters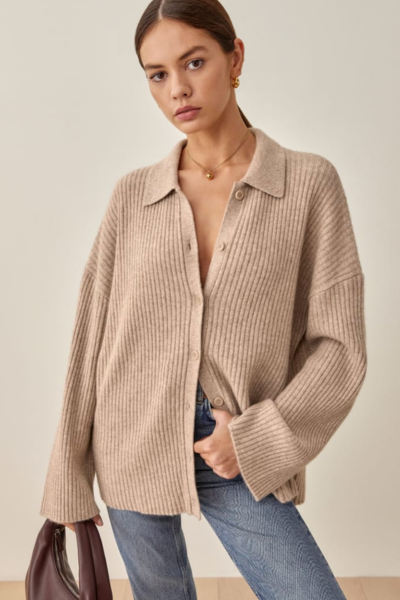 For sweaters – we found two additions that we'd like to add to our wardrobes. The bulky knit cropped cardigan, and the longer cashmere cardigan with a collar.

The Denim Shirt
A new twist on the ever popular denim jacket is the denim "Western" button down shirt that will substitute for a sweater on cool fall days. And what about jeans? For this season, invest in a pair of high waisted, wide-legged jeans.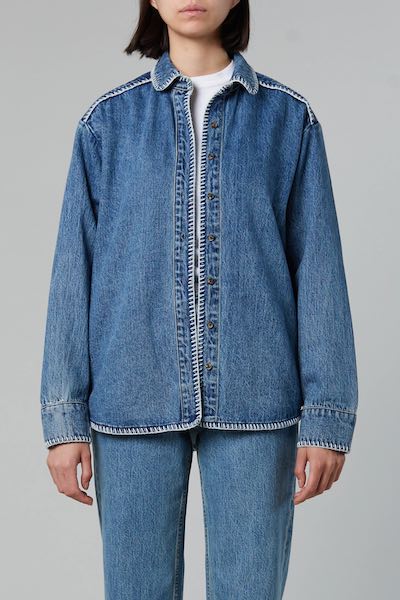 Western Shirt from Still HereHave you spotted any fun fall trends? Please share them in the comments section below.