Students Meet with Paulin and Stewart-Cousins
Details

Written by

Joanne Wallenstein

Hits: 171
LWVS' Students Inside Albany Winners, Sarah Vibbert and Alicia Xin, with Senate Majority Leader Andrea Stewart-Cousins and Assemblywoman Amy Paulin on Saturday, June 25, at CHAT American Grill in Scarsdale.Students Inside Albany is a four-day conference designed to increase students' awareness of their responsibility in a representative government and provide the tools necessary for meeting that responsibility. Unfortunately, the conference was canceled this year due to Covid, but the League of Women Voters of Scarsdale was able to arrange a sitdown lunch with our student winners and elected officials. At CHAT American Grill in the Village, our student winners got to ask questions about why Stewart-Cousins and Paulin ran for office and what they think about the pressing issues facing our state and country. Both officials gave insight on the demands of their jobs and how they view the important role and voice of young people.
A Salon and Saloon Blossoms in Scarsdale
Details

Written by

Joanne Wallenstein

Hits: 1060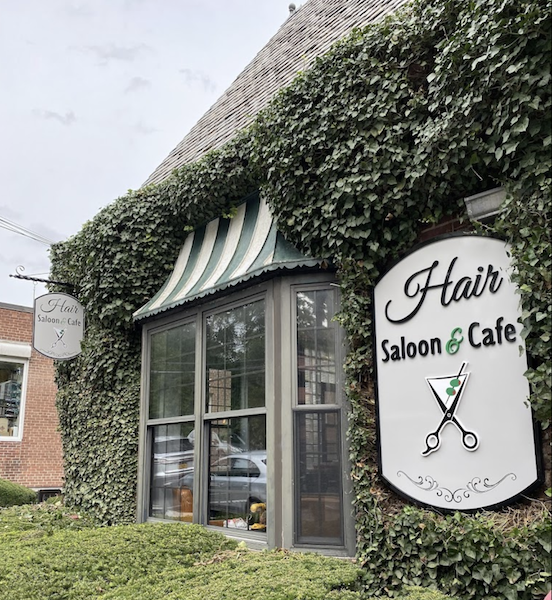 While many businesses closed their doors during the pandemic, one innovative and brave young woman opened hers. Undaunted by the shutdown, Danielle Settembre used the quiet months of the pandemic to plan and build not just a hair salon, but a saloon as well.
The daughter of restauranteurs, and a trained stylist, Settembre set out to combine her skills in hair and skin care with her hospitality know-how gained while growing up with a family owned business.
Before the pandemic, she searched for a venue for her own operation, while working at the Elizabether Arden Red Door spa at the Westchester. She initially rented space in Mamaroneck but when that fell through she spotted an available storefront on Scarsdale Avenue that was formerly the site of an insurance agency. She fell in love with the ivy covered exterior and patio and signed a lease for the space in March 2020, just weeks before the fateful shutdown. In her words, "A week later the Red Door filed bankruptcy, and then Covid hit. So basically I was unemployed during a major pandemic. All construction was stopped." She kept afloat by doing in home appointments for her clients while she worked on the build out of the salon.
Construction didn't resume until July 2020 and her Hair Saloon & Cafe™ was able to open in September 2020, with a socially distanced layout to meet health department standards.
To ensure that her clients were comfortable getting their hair washed she spent extra time planning the hair washing station. She said, "I really wanted to make sure the clients are comfortable. And I really didn't want sinks that hurt their necks either. I didn't mind spending a little extra on the massage chairs that massage your full back while you get your hair washed. I drove a sixteen foot truck to pick up the chairs an hour away."
Settembre has a bachelor's degree in business and trained at L'Oréal academy in Paris. She's worked alongside French celebrity stylist Odile Gilbert and is an ambassador for the global hair care product line, Kerastase. She's worked with some of the biggest names in fashion backstage during New York City and Paris fashion week where she mastered precision cutting and color techniques on runway models.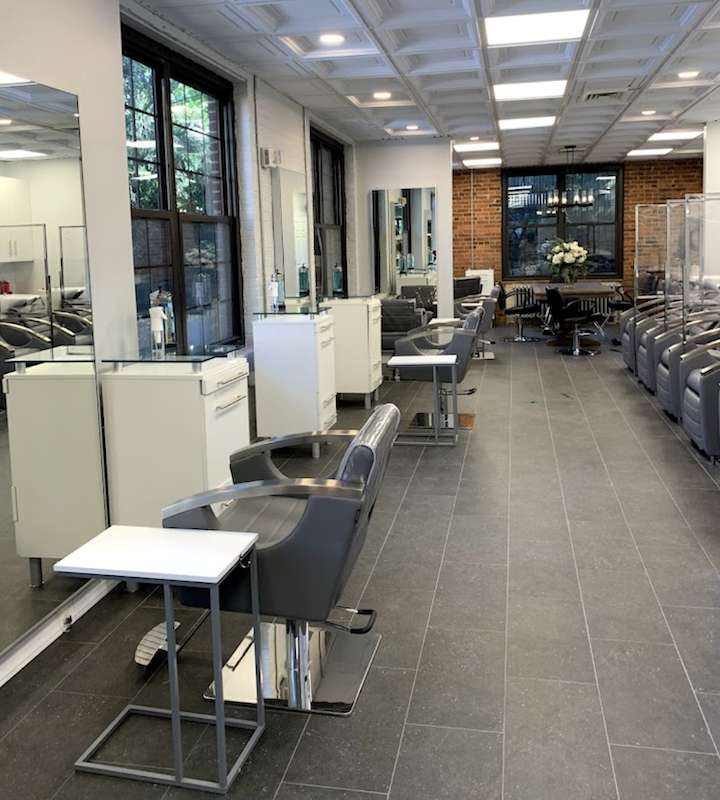 She recruited some of her former colleagues at the Red Door and the salon offers haircuts, blow dries, hair dye along with facials, full body wax, eyebrow tint, micro blading, microdermabrasion and they have the newest equipment for a hydrafacial treatment. They use some of same products as the Red Door including Wella, Redken and an organic color line as well. They do balayage, highlights, mens' cuts, kids' cuts, keratin treatments and offer bright, fun hair dye colors too.
About her team, she explained, "We are all women here, which I love, although we do have lots of male clients as well. The women working here are all different ages and nationalities. It's a diverse group that caters to everyone and knows about different hair types. We are all vax'd and boostered here and the salon is a Covid safe and spacious place."
Turning to the drinks and food, Settembre explained, "It took me a year to get a liquor license and I had the Westchester Health Department in here to get permits. Then I created an elaborate drinks menu, a cocktail list with lots of skinny drinks that are low calorie but strong.
Honey I'm Not Coming Home is the most popular—it's a mix of fresh honey, tequila and fresh lime. Since I am also serving food, I had to figure out what my locals would like to eat. I found out that people are super health conscious and foodies at the same time. I decided to use Buon Amici down the road for my sandwiches which is also great for giving back and supporting each other within this community. A lot of people like the Hungry Hungry panini. We also have a vegan wrap. We try to cater to food allergies and restrictions."
Settembre is grateful for her reception in Scarsdale. She said, "I feel lucky that this community has been super supportive of women-owned and small businesses. Having this business in Scarsdale is a beautiful thing. We have close relationships with our clients and they support us by telling their friends and writing positive reviews on social media."
The Hair Saloon and Café is located at 862 Scarsdale Avenue in Scarsdale. They are open Tuesday-Sunday. Reach them at 914-881-1233 and check them out at https://hairsaloonandcafe.com/
Letter from Andrew Casden: Lights at Crossway Will Disrupt the Beauty of the Community
Details

Written by

Joanne Wallenstein

Hits: 1008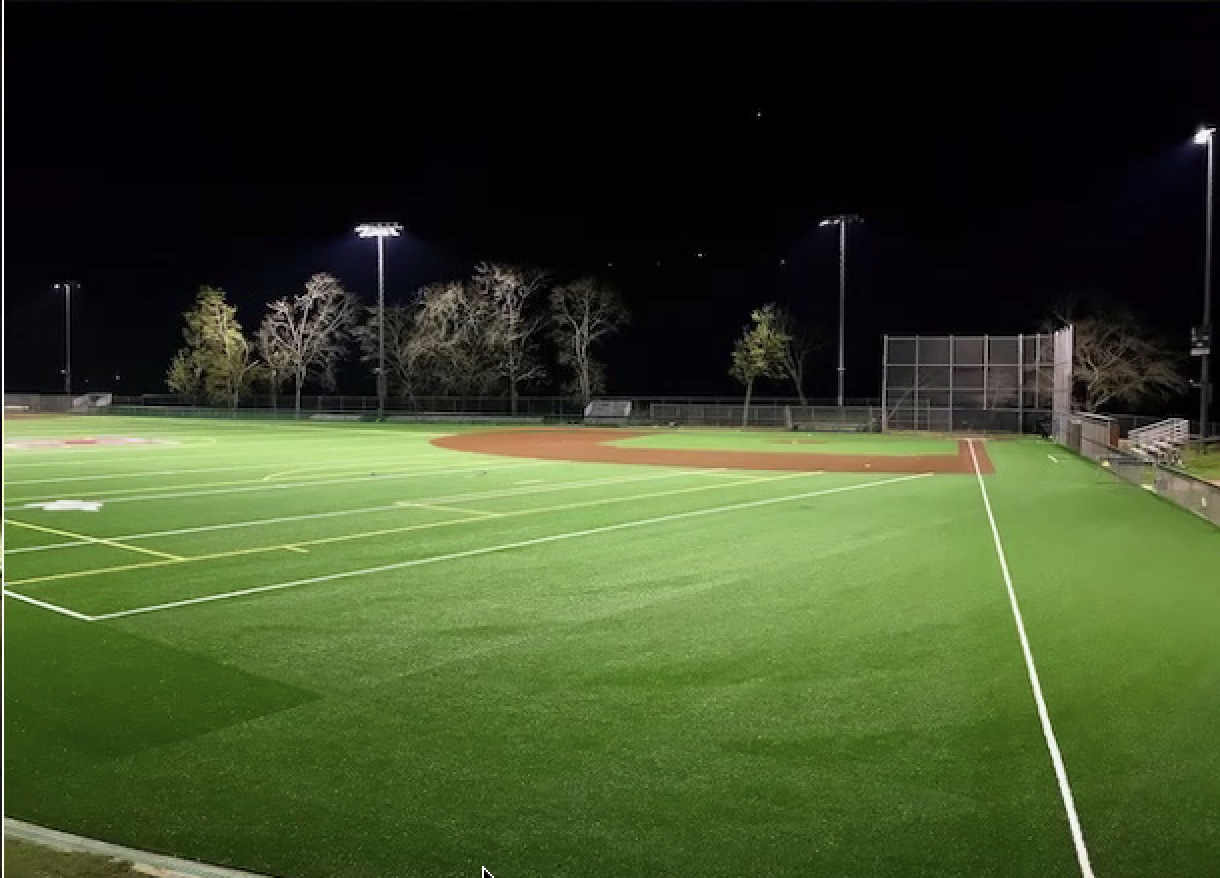 This letter was sent to the Planning Board, the Vilage Board and the media by Dr. Andrew Casden of Harvest Drive.
To the Editor,
I am writing this letter in opposition to the Little League lighting proposal for the Crossway Field.
We all know what makes Scarsdale so attractive in todays' world- the beauty of our homes, recreational areas and business districts. This is because we have strict building codes that keep it this way. The proposed lights are not consistent with the goal of these codes and will negatively impact our local community and Scarsdale.
If lights are such an important necessity for the enjoyment of sports in our community, then why is there no lighting on all the tennis courts and fields in Scarsdale at this time? Why did Scarsdale oppose Westchester County when it wanted to install a driving range with lights at Saxon Golf Course? The answers are obvious. It promotes exactly what we don't want here in Scarsdale- to disrupt the tranquility of our community.
At times, change can be good, but this is not one of those times.
Andrew M. Casden, M.D.
46 Harvest Drive
Scarsdale
Spring Gala at the Scarsdale Public Library
Details

Written by

Joanne Wallenstein

Hits: 1069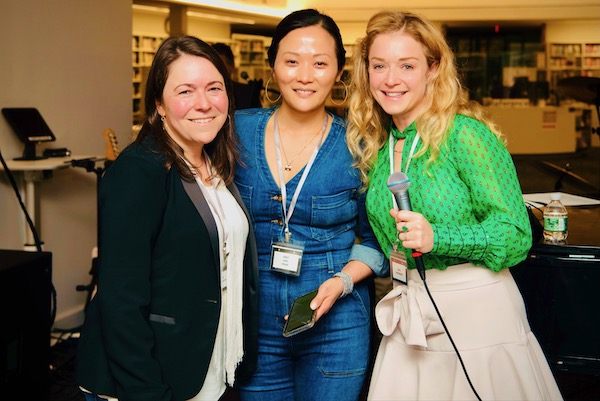 Though the evening was under a tent rather than beneath the stars, rain couldn't dampen the spirits of more than 300 people who attended the Friends of the Scarsdale Public Library May fundraiser at the newly opened Scarsdale Library.

With threatening skies all day, organizers warned ticket holders to dress for a chilly night beneath a tent. However, we arrived to find something for everyone.

For those who preferred to be outside, a tent and a bar were set up over the main entrance to the library with plenty of space to drink and mingle. In both venues, volunteers, trustees, board members, politicians and neighbors had time to chat, eat, drink and enjoy the music.


Inside was a plentiful display of sushi from Akai in Scarsdale Village along with the David Clark Band, a cover band for Billy Joel. Pizza from Pizza Luca was being cooked and passed around to guests and drinks were provided by The Old Fashion Cocktail Company.

Event chairs Ali Gordon and Janet Han created a warm, welcoming party on yet another inclement night in Scarsdale.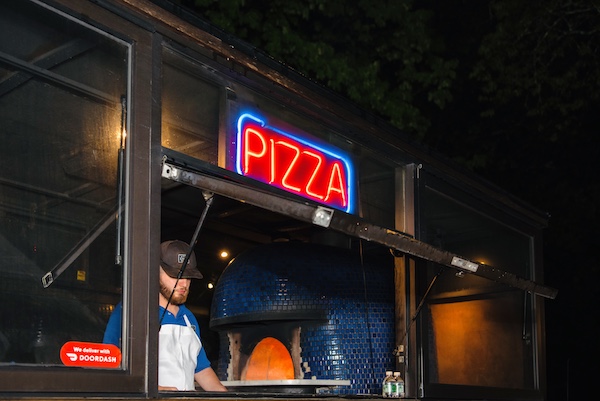 Funds raised at the event will be used underwrite a landscaping plan for the site. Details to come!

Pictured at top: Ali Gordon, Janet Han and Dara Gruenberg.
Photos courtesy of Marc Jessamy.
Letter to the Editor: Anti-Abortion Extremists Should Be Given the Maximum Sentence
Details

Written by

Joanne Wallenstein

Hits: 513
(Letter to the Editor)

To the Editor: We write to express our opinion that the three defendants who were found guilty of criminal trespass for invading the All Women's Health & Medical Services on November 27, 2021 must be given the maximum sentence allowed by law: 3 months in jail, and each ordered to pay a fine of $500 when they are sentenced in White Plains in June.
Christopher Moscinski, Matthew Connelly, and William Goodman entered the clinic during business hours, refused to leave, and harassed and intimidated staff and patients. They have engaged in the same unlawful behavior many times before at various other locations. But they have suffered few, if any, consequences, leaving them with no motivation to stop such behavior, or to reform their disregard for both established law and patient privacy. They are members of Red Rose Rescue, an extremist anti-abortion group, which operates all over the country.

Besides their egregious intimidation of patients engaged in accessing healthcare services to which they are entitled by law, these defendants waste taxpayer money and make a mockery of the legal system. They must not continue to get away with their utter disregard for the law and for the trauma inflicted by their actions.

Judy Fletcher, Deborah Swiderski, MD, Elizabeth de Bethune, Caroline Stern, Eileen O'Connor (FNP)