Bowman Votes No on Budget Compromise in Congress
Details

Written by

Joanne Wallenstein

Hits: 416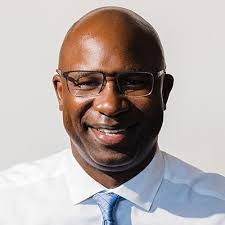 Most of the folks we spoke to in Scarsdale were concerned about the deadlock in Congress over the raising of the debt ceiling. They feared that if the government could not agree on a bill to raise the debt ceiling and failed to meet their financial obligations it would cause a meltdown in our economy, deeply affecting our lives.
However, this view was not shared by all. In fact Congressman Jamaal Bowman, who represents Scarsdale in the House, saw it another way. He voted against the compromise deal, objecting to its ramifications for America's neediest.
Here is a statement he issued on June 1, following the May 31, 2023 vote in the house to raise the debt ceiling:
"Tonight, after House Republicans held our economy and the American people hostage for months, Congressman Jamaal Bowman Ed.D. (NY-16) joined dozens of Democratic colleagues in voting against an austerity bill that maliciously weaponizes the debt limit.

Congressman Jamaal Bowman Ed.D. (NY-16) released the following statement in response:
"The ability of the United States government to meet its obligations should never be in doubt. But Republicans have tried to disillusion the American people by manufacturing a political crisis over the debt limit in order to circumvent the normal budget process and pursue their goals undemocratically. Americans deserve to know that throughout these negotiations, Republicans' only agenda was to slash programs for working families and vulnerable Americans, so they could continue to hand those dollars to rich donors. I appreciate that President Biden fought off their most extreme demands and won some important concessions. But this process was designed to rely primarily on Republican votes. Like many of my colleagues, I cannot in good conscience endorse a bill that unnecessarily pairs a debt limit increase with attacks on the poor and marginalized, and that threatens our shared future with more giveaways to the fossil fuel industry."

"This harmful agreement revokes $28 billion in COVID-19 relief funds, wipes out over $20 billion for the IRS to ensure rich tax cheats can't get away with robbing Americans, imposes cruel and racist work requirements on older adults who rely on the Supplemental Nutrition Assistance Program (SNAP), and undermines national environmental law while jamming through the Mountain Valley Pipeline. It is anything but fiscally responsible: it effectively cuts a wide range of domestic programs that keep our economy strong, yet allows the military budget to continue to balloon and fails to make the wealthy and corporations pay their fair share. We should have never been here in the first place, but President Biden has numerous options for executive action to ensure that Republicans can never again hold our country hostage. I am saddened to see how these negotiations went, but my constituents and people across the country deserve to be able to put food on their tables."
The Passing of Patricia "Pat" Colella
Details

Written by

Kelly Hough Rogers

Hits: 988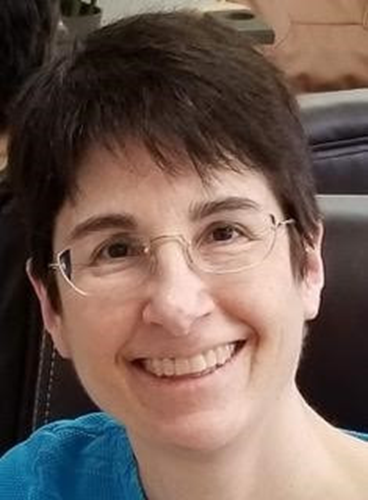 Scarsdale mourns the passing of a cherished community member, Patricia "Pat" Colella. Colella spent her life serving others as an attorney for the Legal Aid Society and as a member of the Scarsdale Congregational Church. Reverend Dr. Kelly Hough Rogers shared a few words of remembrance with the community:
Dearest Friends,
I write to you with a heavy heart to let you know that our beloved Patricia "Pat" Colella passed into God's loving presence on the morning of May 11, 2023. Pat just turned 60 years old on April 21st. She was a beloved wife, mother, sister, daughter and friend. Her whole life was about serving others. Pat grew up in Westport, CT with her parents and sisters. After college, she followed in her father's footsteps and attended law school. Pat joined The Legal Aid Society in 1990, first as a summer intern from a law firm and then as a full-time staff attorney in September 1992. She spent her whole career helping the most vulnerable members of our society. In addition to practicing law, Pat was a tireless advocate for victims of Gun Violence. In the wake of the massacre at the Sandy Hook School in Newtown, CT, Pat and Bonnie Mitchell formed and Co-chaired the Interfaith Coalition Against Gun Violence. Together they brought this important advocacy work to Scarsdale Congregational Church. In addition to that, Pat was very active in Mom's Demand Action for Gun Sense in America eventually rising to be the State Deputy Chapter Lead for Membership.
Many of you know that Pat first came to SCC because she'd seen in invitation to Bringing in Christmas and attended with her daughter Katie. We're so glad she did, because she has been such an important member of this community. Pat will continue to serve as an inspiration to us all. If you did not get to see the amazing birthday tribute compiled by Pat's sister Amy Claire – please take some time to watch it HERE. Through this tribute you can catch a glimpse of just how many people Pat impacted in her life.
Details about a service will be forthcoming. In the meantime, please take comfort in the powerful opening lines of Psalm 46 - "God is our refuge and strength, a very present help in trouble."
Sending you all love,
Kelly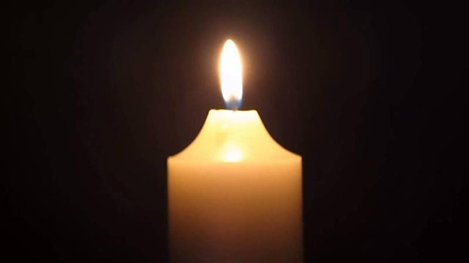 Former SMS Principal Michael McDermott Passes Away at Age 72
Details

Written by

Joanne Wallenstein

Hits: 1711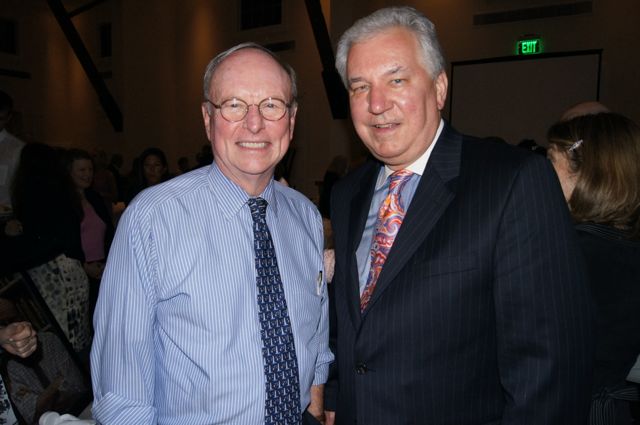 Michael McGill with Michael McDermott in 2016Longtime principal of Scarsdale Middle School Michael T. McDermott passed away on April 28, 2023 at the age of 72. McDermott worked in the Scarsdale Schools for 29 years, spending 23 years as the Principal of Scarsdale Middle School. He retired in June 2016.
His obituary on Legacy.com says the following:
It is with great sorrow that we announce the passing of Michael T. McDermott, following a long illness. He was a beloved husband, son, brother, uncle, colleague, and friend. His loving wife, sister, and sister-in-law at his side.
Michael was born on September 28, 1950 to Elizabeth Culhane and Francis "Bill" McDermott in Williamsport, PA and was resident of Valley Cottage, Rockland County, NY at the time of his death. Upon the relocation of his family from Williamsport to Trumbull, CT, Mike graduated from the St. Ambrose School (K-9) in Bridgeport, CT and was a 1968 graduate of Trumbull High School.
Michael was Jesuit educated, graduating in 1972 from Georgetown University, earning B.A. degrees in English and Theology. He also completed graduate studies in South Asian Languages and Civilization at the University of Chicago until program funding was terminated. He then matriculated at Fairfield University and in 1979, earned an M.A. degree in counseling. In 1988, he earned a certificate in educational administration from Pace University.
He began his career as an educator at Notre Dame High School, West Haven, CT, where he taught Religious Studies, American Studies, and Psychology. He was later appointed Assistant Principal for Personnel at Notre Dame, which commenced his career in educational administration. In 1984, he accepted a position at Bishop Grimes High School, East Syracuse, NY, where he was appointed the first lay Principal of the school. It was there that he met Nadine, his devoted and loving wife, they were married on July 25, 1987. He then moved on and was appointed Principal of the St. Paul Catholic High School, Bristol, CT, where he established Academic Review and Discipline Review Boards. He served as Chairman of the Religious Studies Department there and was also a member of the Academic Review Board, a body that formulated policy for academic departments.
He retired in 2017 after a rewarding 29-year career with the Scarsdale Union Free School District, Scarsdale, NY, a place he loved and respected. In 1988, he was appointed Assistant Principal of Scarsdale High School, where he developed the Scarsdale Teacher Institute program for peer coaching, as well as the team-teaching approach to 9th, 10th and 11th grade skills program. After 6 years as the AP at Scarsdale High, Michael was appointed Scarsdale Middle School Principal in 1994, a position he held for the remaining 23 years of a successful administrative career. Michael was also very involved in policy making with the New York State Education Department, as well as the local and state administrators' unions.
Mike was a man of many talents and excelled in everything he set out to do. He was a self-taught and passionate chef, showing great skill in the kitchen, who was known for producing some amazing Italian meals, his favorite! He took great pride and enjoyment in cooking meals and hosting parties for his many friends and relatives. He also loved pop culture, reading and gardening, and was an avid golfer, as well as a wine connoisseur. Together with Nadine, they spent the last several winters at their Greenacres, FL, residence, and travelled over the years to several beautiful European and Caribbean countries, as well as several great American cities.
Mike is survived by his wife, Nadine C. Albanese-McDermott of Gloversville, NY with whom he spent 36 wonderful years of marriage. They were a loving, loyal and devoted couple - it was simply a match made in heaven. He is also survived by his older sister, Alice Chrystal of Weatogue, CT; and his younger brother, Patrick (Darlene) McDermott of Minnesota; a cousin, Mary Borthwick of New Hope, PA; brothers-in-law, Atty Michael M. Albanese(Kimberly) and William P. Albanese; sister-in-law, Nanette J. Albanese; nieces, Gabriella P. Morrey, Courtney and Kelsey McDermott; nephews Jordan Albanese (Alison) and Luke Albanese, as well as one grandniece, Kylie McDermott. He is preceded in death by his parents Elizabeth and Bill McDermott, as well as his nephew, Justin M. Albanese, several aunts, uncles, cousins, and friends.
In memory and honor of Michael, and in lieu of flowers, donations can be made to the Leukemia & Lymphoma Society, PO Box 22324, New York, NY 10087.
NYCLU Director Says Our Democracy is at Risk
Details

Written by

Vivian Zweig

Hits: 422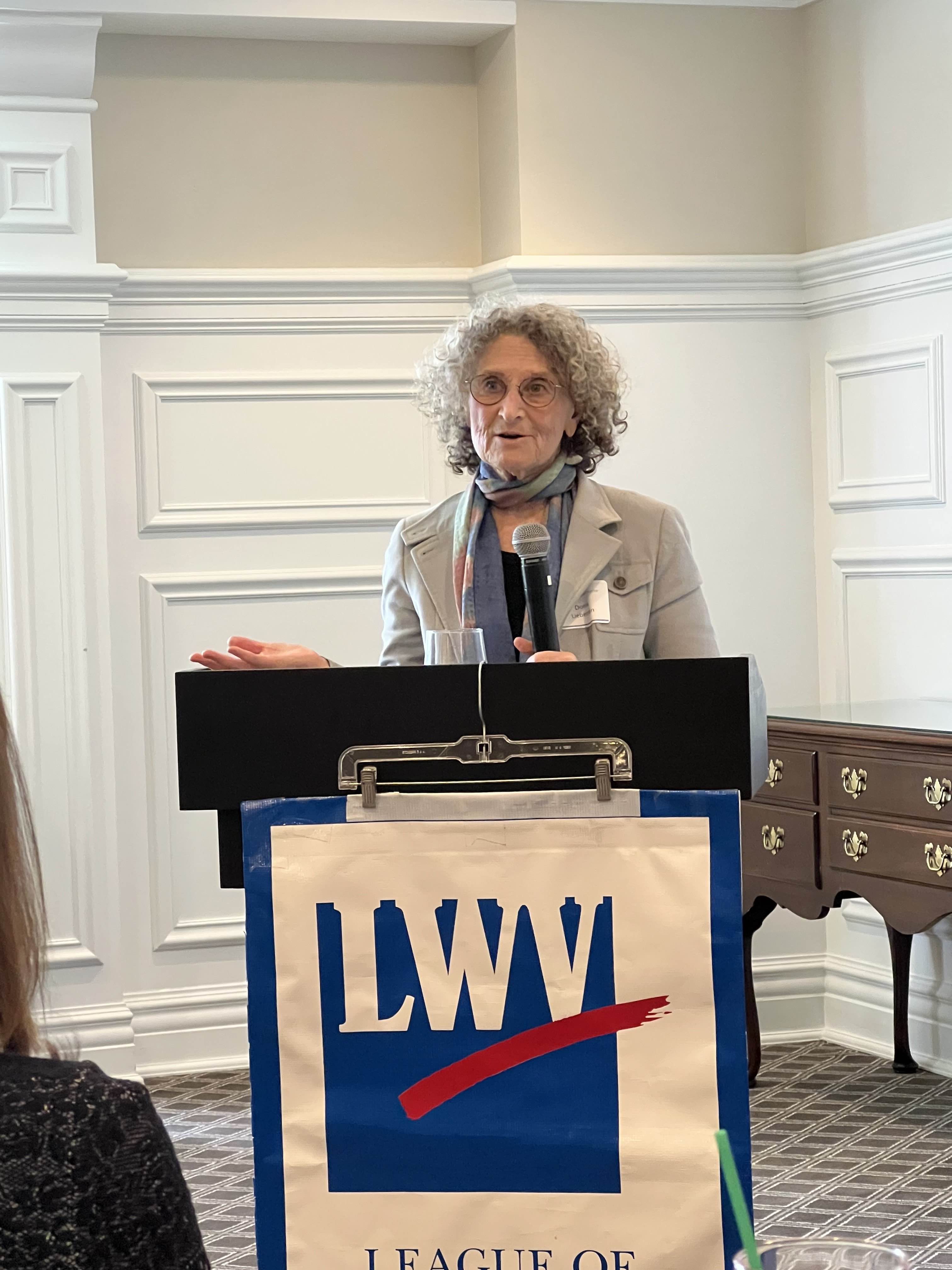 Donna Lieberman of the NYCLUOn June 24, 2022, the U.S. Supreme Court overturned Roe v. Wade, a piece of legislation that has made abortion a federal right in the United States for the past 50 years. Several states, such as Texas, Florida, and Alabama, have moved to restrict or ban abortion altogether, intensifying political divisions across the country.
The right to an abortion along with equal rights and civil liberties was the subject of the Scarsdale League of Women Voters Annual Spring Luncheon Program on May 5, when Donna Lieberman, the executive director of the New York Civil Liberties Union (NYCLU) was the key-note speaker.
At the League's annual meeting, held prior to the lunch, Heedan Chung and Jessica Zellner were elected to serve as the League's co-Presidents, following Alissa Baum who has reached the end of her term. In the audience were many community leaders including State Assemblymember Amy Paulin, State Senator Shelley Mayer, Ben Boykin from the County Board of Legislators, Village Trustees Sameer Ahuja and Karen Brew and many of the past presidents of the League of Women Voters of Scarsdale.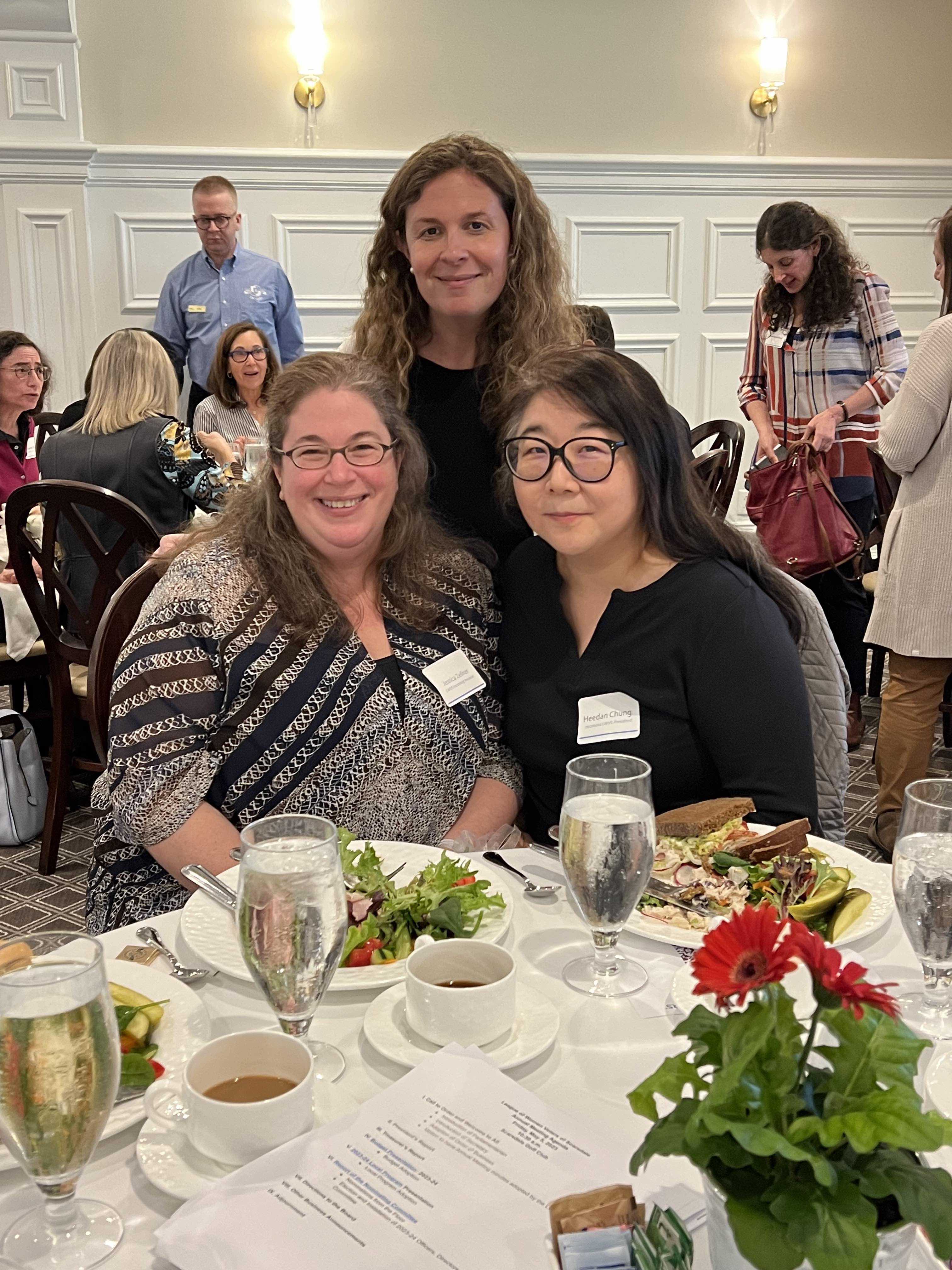 Jessica Zellner, Leah Dembitzer and Heedan Chung

Lieberman delivered an eloquent and powerful message about the state of democracy and equal rights from the perspective of the New York Civil Liberties Union whose mission is to defend and promote the fundamental principles and values detailed in the Bill of Rights, the US constitution, and the New York Constitution. As the executive director of the NYCLU, Lieberman has protected the right to counsel, reformed stop and frisk and solitary confinement, repealed the 50a secrecy law, and expanded abortion rights, among many other numerous accomplishments.
In her speech at the Annual Spring Luncheon, she identified threats to democracy, citing:
Gerrymandering of Congressional districts and state districts

Ethical questions about the conduct of Supreme Court justices

Veto-proof majorities held by the Republicans in Mississippi and Wisconsin.

The appointment rather than the election of judges in Mississippi.

A disconnect between the will of the populace and the politics of their elected officials due to gerrymandering.
Post Dobbs, the American Civil Liberties Union (ACLU) has challenged abortion bans in several states and succeeded in six states, including Arizona, Iowa, Utah, Indiana, Michigan, and Ohio. The organization is continuing litigation in states such as Texas, where an abortion ban is in full effect, and Florida, where an abortion ban is pending resolution.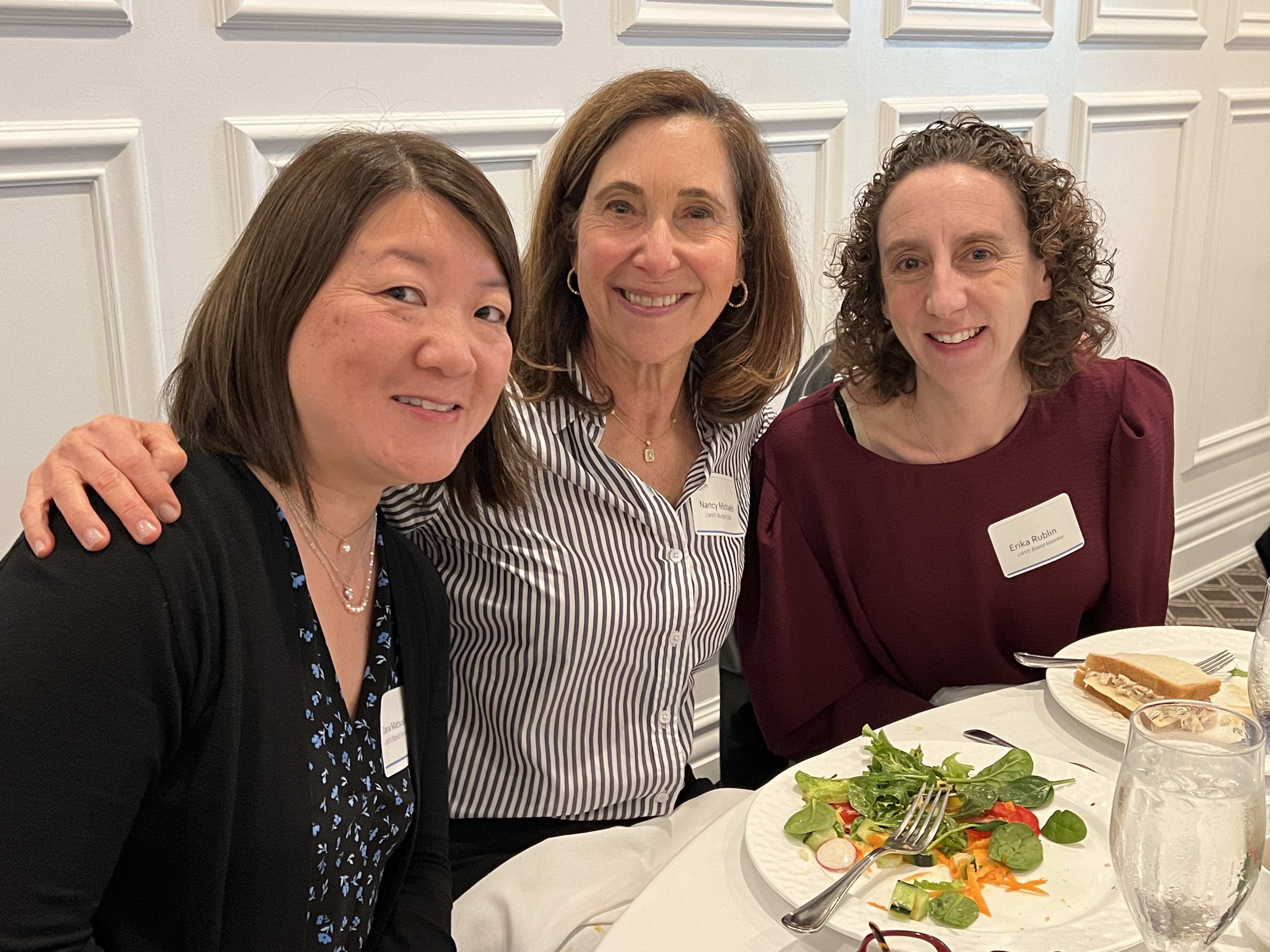 Dana Matsushita, Nancy Michaels and Erika RublinIn the upcoming 2024 election, Lieberman claims that abortion is expressly on the ballot and encourages New York citizens to get out and vote. She urges that "We need to strengthen the right of reproductive freedom here in New York, because New York needs to be a beacon… [and] an access state, [where] the right is protected for everybody. And not just in the abstract, but in reality."
So far, New York has enhanced funding streams for abortion and confidentiality protections for abortion care insurance coverage, ensured that homeless and runaway youth can consent to healthcare on their own, and allows Medicaid to over abortion services. However, Lieberman identified several steps that the state can take to improve abortion protection, care, and access—enhancing Medicaid rates for medicinal abortions and other funding streams, giving young people who can give consent to an abortion the ability to do so, and above all, passing the Equal Rights Amendment (ERA).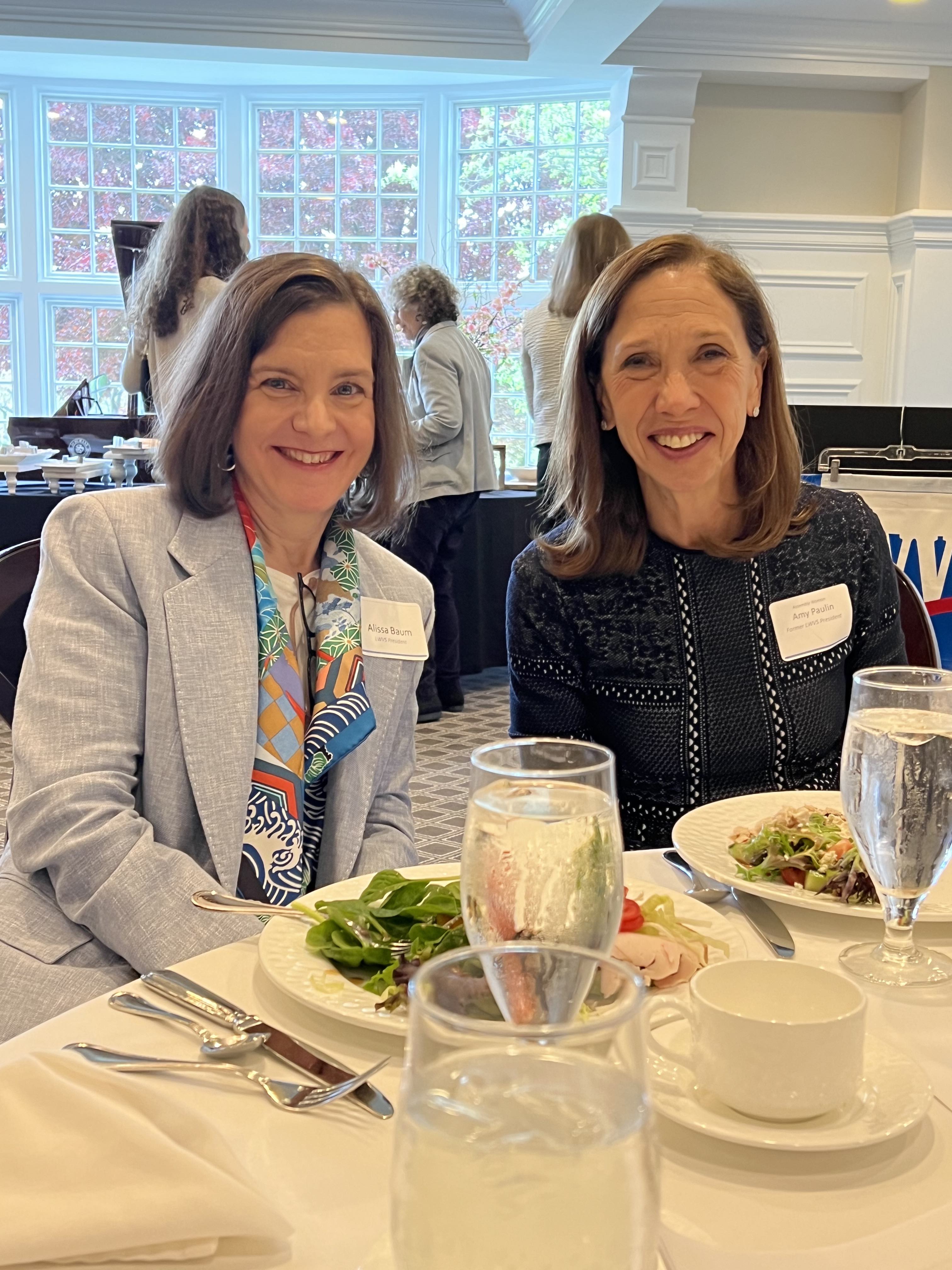 Alissa Baum and Amy Paulin
According to Lieberman, "In November, 2024, New Yorkers will be able to demand the lasting protections of a constitutional amendment that would prohibit discrimination against groups who have been historically targeted, including those with disabilities, LGBTQI+ individuals, people of color, immigrants, women, and pregnant people." She urges that the codification of the ERA into our state constitution is essential because it's incredibly difficult to modify and would establish New York as a state that respects the rights of women and minorities.
Throughout her speech, Lieberman instilled a sense of hope for the future while highlighting what can be improved through legislation and voting. She acknowledged that although it's hard not to be scared and frustrated when confronted with the current political polarization, young people should be optimistic and tenacious in advocating for civil liberties and civil rights.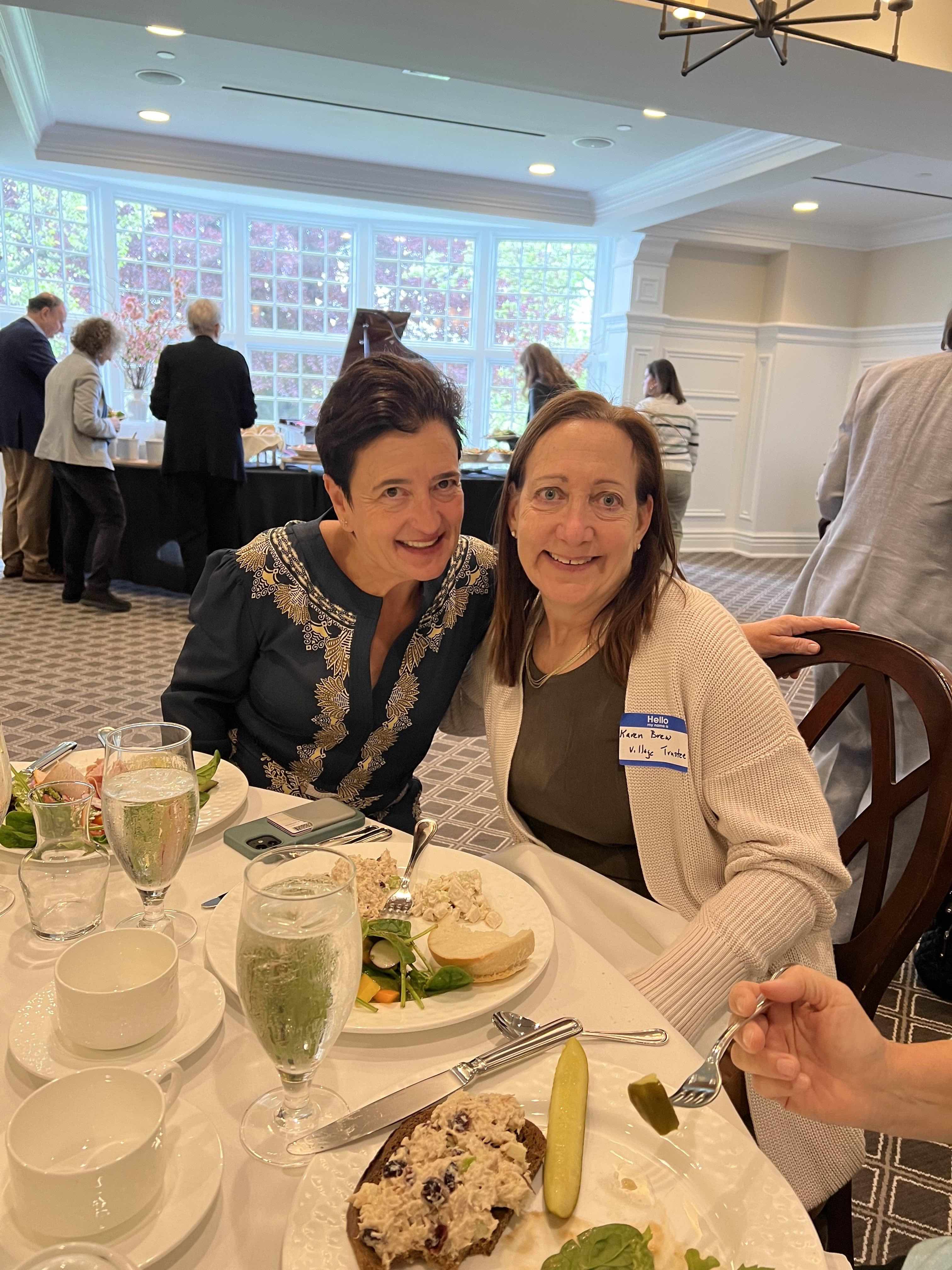 Janice Starr and Karen Brew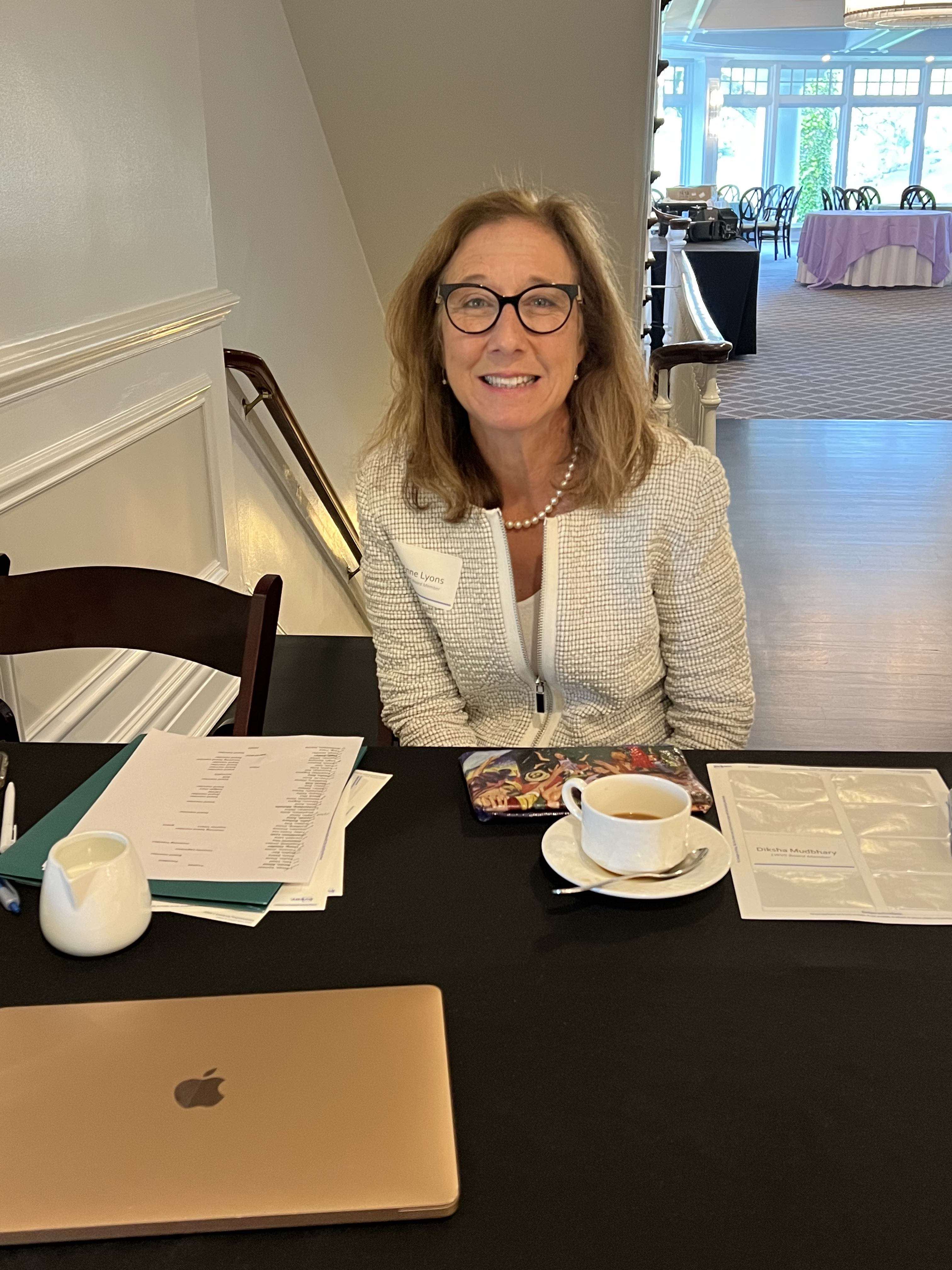 Anne Lyons
2023 Scarsdale Bowl Recipient Janice Starr Recognizes the Power of Community
Details

Written by

Joanne Wallenstein

Hits: 780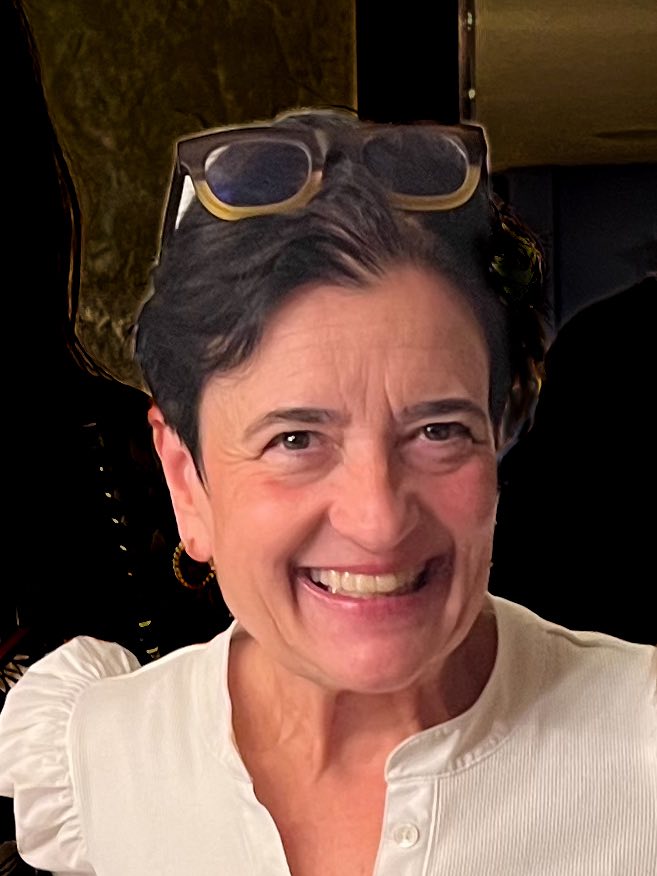 Neighbor, friend and volunteer extraordinaire Janice Starr is the recipient of the 2023 Scarsdale Bowl. She'll be celebrated at the Scarsdale Bowl and Scarsdale Foundation Centennial dinner on April 27, 2023 at Mamaroneck Beach and Yacht Club. The entire community is invited to attend the dinner and salute Janice, Scarsdale Volunteer Ambulance Corps and all community volunteers. You can purchase your ticket here.
We asked Starr some questions about her background, her volunteer work and more and here is what she shared:
Were you surprised to learn that you were the Bowl winner for this year?
There are many so people who are deserving of this award so I was humbled at the prospect of being this year's winner. Having said that, I have devoted most of my life since moving to Scarsdale to volunteerism so I was not shocked, just incredibly pleased, to receive such a wonderful award, and to be part of such an esteemed group of people who have won it in the past. I do not consider this a "lifetime achievement award" marking the end of my volunteer career in Scarsdale, but, rather, a motivation to continue my work in the community.
What were some of your earliest volunteer activities - what got you started on community service in Scarsdale?
I have always been drawn to volunteerism. I grew up as an only child with seven adults in a large home that was built by my grandfather in our Polish community. On the bottom floor was a small grocery store where I started to "work" at the age of three. My salary was a penny candy a day! I learned to read the labels, add up the bills on the big paper on the counter, make change in the money drawer, and interact with all kinds of people. But most of all, I learned how people in a community help each other. During the depression my grandfather extended credit to many people in our small Polish community. When I worked there, those unpaid credit slips still stood on the nail on the counter of the store as a reminder of harder times. Our family provided services to the community for almost 100 years. Not only did we sell groceries but we helped people with many personal issues including legal assistance and translation.
It was hard to leave my family in Syracuse but I did so with lofty goals. I pursued a wonderful education, worked as a consultant, and started a family. But it was only when I got to Scarsdale that I found a community that I could embrace. I have always marveled at the way our village comes together to support our triumphs and tragedies. And I see the power of how we come together to achieve so much more than we could achieve acting alone.
In Scarsdale, I immediately joined the Junior League where I launched my volunteer career. It was a perfect training ground. I was so impressed with the passion and dedication of the Junior League members. I was proud to become President of the Junior League within a few short years. I later played leadership roles in many other organizations where I felt I could make an impact - the PTA, the Friends of Music and the Arts, the Fox Meadow Neighborhood Association, The League of Women Voters, Scarsdale-Edgemont Family Counseling, Steve's Camp at Horizon Farms, and many more.
What do you most enjoy about volunteering?
Volunteering is hard work but highly rewarding to me. I continually work with smart, passionate, dedicated people. I have learned to respect our differences in the pursuit of common goals. I have learned to accept any help anyone is able to give without judgement. I have learned to give positive feedback and motivate people to do better and to feel good about their contributions. And I have been able to experience so many different things ranging from teaching art appreciation to elementary school children to providing basic supplies to impoverished families in Westchester County. And I enjoy hosting parties at home to raise money and awareness for many organizations!
What were some of your most memorable volunteer achievements? When did you feel like you made a difference?
I think two come to mind. One was the growth and development of the Parenting Groups at Scarsdale Edgemont Family Counseling. When I joined the SFCS Board many years ago, there were not many parenting groups but I could see the value of them and developed a plan to go to 5th grades in every elementary school and expand them. In one year, the program grew tremendously and has been a cornerstone of the Youth Services Project at SFCS for many years. Another achievement was the development of "Done in a Day' projects for the Junior League. When I joined the League, all the projects were long-term, with a tremendous amount of lead-time and bureaucracy. I wanted us to be more responsive to the immediate needs of the community when they arose. To address this, we established the "Done in a Day"committee which resulted in many, meaningful initiatives and is still robust today.
How did you navigate controversial issues when it was difficult to reach consensus - for the LWVS? For the neighborhood association?
I tried to respect everyone's individual opinions. But I also have a very analytical approach to problem-solving which often results in a best answer to many controversial issues. I try to lead with facts and analysis and not emotions. I definitely think that I am able to synthesize information, maybe as a result of the Socratic method at HBS or my experience as a strategic consultant, to come up with the best of many competing solutions. With this approach, generally people do not take things as personally and understand the rationale for the decision.
Now that your boys are out of the school system, has your perspective on issues evolved?
I have always sought out volunteer opportunities that put the broader community ahead of my own personal issues and the issues of my children, although my service to the PTAs was extensive. Having said that, I have become much more passionate about the needs in areas like mental health and the arts because of my own family's personal experiences and struggles. Every life experience informs us and helps us all grow. Our best education and insights come from personal experiences.
What are your long term plans? Do you plan to continue to live in town?
I never plan to move out of Scarsdale, although my husband says that never is a very long time! I consider it my home and I know my family feels the same way. It may be because I had such strong ties to my home growing up but I would find it extremely difficult to leave my network of friends and colleagues. And this includes new people I meet here every day! But I recognize that everyone has a different perspective and I respect that.
Any insights for people considering a move to Scarsdale?
I think that Scarsdale a wonderful place to live. Every generation seems to think it changes but I believe the values Scarsdale embodies have essentially remained the same - a focus on families, a focus on education, and a place where everyone comes together when someone is in need of help, advice or assistance. I marvel at the power of our community in times of crisis - the way we come together and do our best address to address the issues at hand. I am so proud to be a part of this wonderful place and I cannot imagine living in a better place than Scarsdale.