Local Pro Hosting Tennis Retreat in Cancun... You're Invited
Thursday, 09 November 2023 07:58
Last Updated: Thursday, 09 November 2023 08:04
Published: Thursday, 09 November 2023 07:58
Joanne Wallenstein
Hits: 1683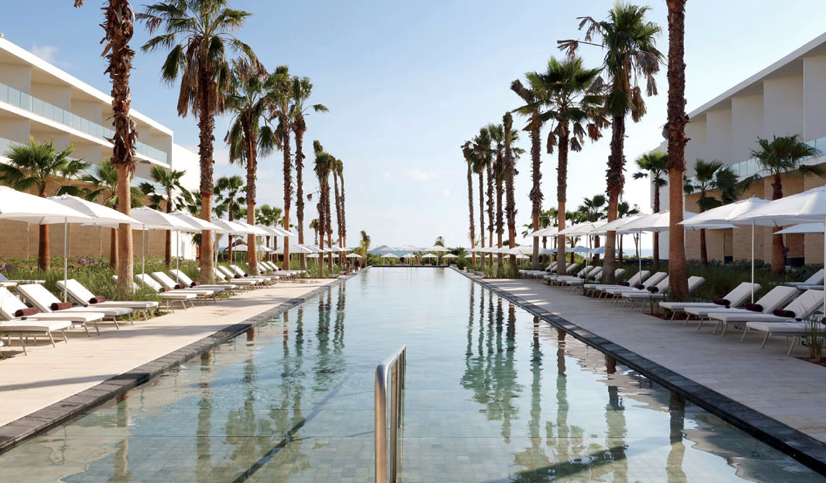 Local tennis pros and a fitness instructor are offering a spring tennis retreat at the Rafa Nadal Tennis Centre in Cancun. They invite you and your friends and family to join them for five days of strength and sunshine on and off the courts from April 5-9, 2024.
The retreat is designed to help you take your tennis to the next level through sport-specific mobility and strength training, and expert drills and games.
Daily tennis clinics will be coached by Fox Meadow Tennis Club's Pavle Jefferson and Geoff LoConte from Beachpoint in Mamaroneck. Mornings will focus on drills, technique and form, while afternoon court time will be structured games and match play to put what you learned into practice. At the end of the retreat, they'll hold a tournament for all levels!
Each morning, Michele and Lucero (Mi&Lu) will host a functional movement workout to get you ready for your day of tennis. You'll build up core strength and activate the muscles needed to be a more efficient and powerful athlete on the court. And after tennis, the duo will offer a class to rebalance your body, wind down and relax. This class will focus on the MELT Method and stretching. All classes are for any level of fitness.
When you're not on the courts or in the studio, you have plenty of time to relax and enjoy the resort's five-star amenities. From indulging in the spa to dipping in the pools or the sea, to enjoying various land and water activities on site, you will have many options to make the retreat your own during down time.
Here's what you need to know: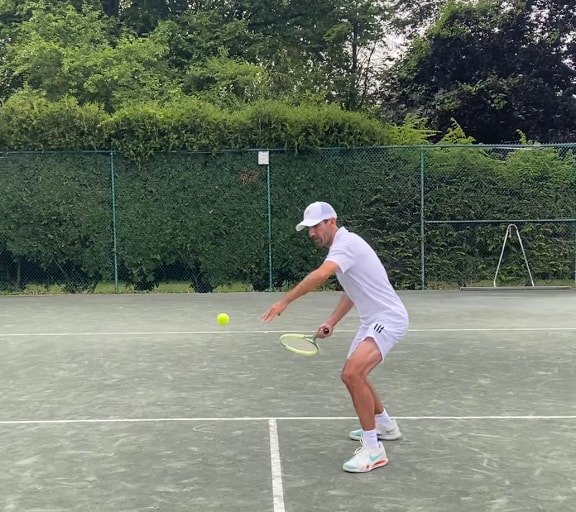 Who will be my coaches during the retreat?
Pavle Jefferson, a Scarsdale local (who graduated from Scarsdale High School), will be the lead tennis instructor. Pavle is Fox Meadow Tennis Club's Director of Racquet Sports. Pavle played for Columbia University, and prior to Fox Meadow Tennis Club, coached collegiate tennis at Harvard, the University of Pennsylvania, and Duke University. He has also coached players at the professional level (including Israeli star Shahar Peer in 2006 - she was ranked 15 in the world). Pavle is an innovative teacher and has many creative programming ideas for players of all ages.
Geoff LaConte will be joining Pavle as a tennis instructor during the retreat. Geoff is the Director of Pickleball and Platform Tennis at Beach Point Club in Mamaroneck. After playing college tennis at UMASS-Amherst, Geoff went on to receive his Masters Degree in Education from NYU and taught for several years before returning to tennis. Geoff continues to play competitively in all three racquet sports.
Lucero Barry is one of the talented trainers for the retreat. She teaches both classical Pilates and the MELT Method of self-care. She received a B.F.A. in dance from the Boston Conservatory of Music. Her methods are influenced by her experiences teaching dance and being a dedicated practitioner in meditation and mindfulness.
Michele Oppliger is our other trainer. She was a professional modern dancer in NYC for over two decades. After her dancing career ended, she took her love and experience of movement and became a certified Pilates and MELT teacher. Her students are getting stronger, more resilient and are functioning better in their daily lives with her combination of Pilates, MELT and strength training.
Where will we stay?
The Grand Palladium Costa Mujeres Resort and Spa is a luxurious beachfront property located on Costa Mujeres beach, an esteemed spot on the Mexican Caribbean, just a short drive from the vibrant town of Cancún. The best part? The acclaimed Rafa Nadal Tennis Centre is on site at the resort, and that's where our classes and recreational play will take place daily!
The resort has three fabulous pools, including swim-up bars where you can relax and indulge. There are eight international restaurants and stocked bars, complimentary Wi-Fi in all facilities, and a 5-star spa and wellness center. Plus, you have the opportunity to take part in any resort-led activities or shows if you'd like.
What separates this trip from other trips?
Apart from the world-class location, high-end accommodations, and stellar staff, this retreat offers competitive tennis instruction as well as specific training to prepare the body for sustained performance and injury-prevention. General tennis camps are fun and help improve your game, but exclusively focusing on court skills without building a solid body foundation will only lead to injury in the long term. Pavle and Geoff will prepare and organize dynamic drills and point play in a thoughtful progression over the course of the retreat. Michele and Lucero will help strengthen your core, shoulders, and lower body to maximize your output on the court without overusing or injuring the main body groups. In addition, Michele and Lucero will offer online training sessions for 10 weeks leading up to the retreat at no additional cost to help prepare players before they arrive (this is an incredible value!).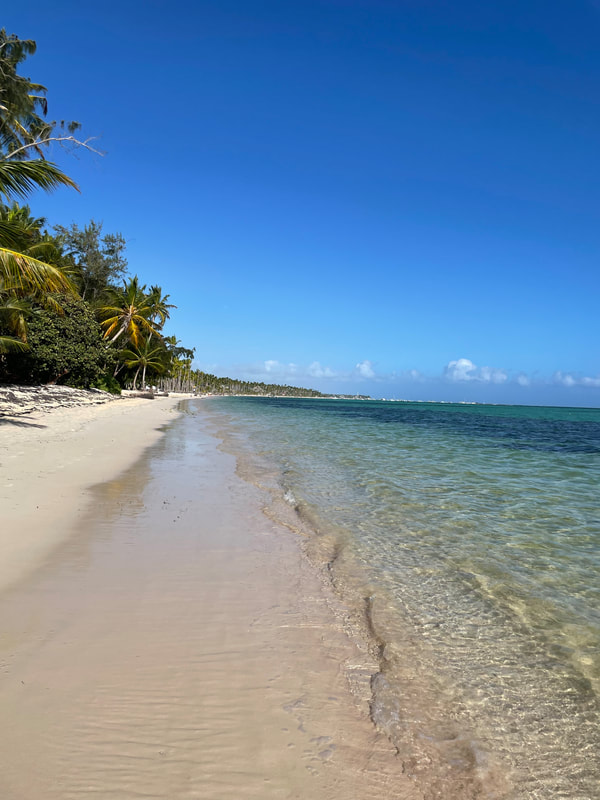 What can you expect on a daily basis?
You will have the opportunity to play, learn, and improve your game on and off the court while enjoying the beautiful colors of the ocean, having a margarita (or your favorite drink) with new and old friends, and exploring local attractions. Each day offers a mix of tennis instruction, fitness training, and social activities while providing time for our participants to relax at their own pace during off-times. The arrival and departure dates will include some fun activities to introduce the players and coaches (arrival date) and round out the trip (departure date), while the middle three days will include 3.5 hours of tennis and 1.5 hours of training and time for players to enjoy the beautiful environment.
How many spots are available?
The retreat is designed for a maximum of 16 players (4 students/teacher ratio).
Does my level of play matter?
Yes and no. We take all levels of play but will be mindful to group players based on level of play.
Is there a deadline to register?

While there is no deadline to register, we expect spots will sell out by Thanksgiving, if not sooner, so register now!
Pricing and Registration
$2700 double occupancy (price per person)
$3450 single occupancy
What's Included
5 days / 4 nights accommodations at an all-inclusive beachfront resort
All meals and beverages included (alcoholic and non-alcoholic)
Daily tennis lessons on the red clay Rafa Nadal Tennis Centre courts
Afternoon games and optional match play
End-of-retreat tennis tournament
Daily strength and mobility class tailored to tennis players
MELT and restorative stretch classes
All meals, snacks and drinks included (bottle service and other exceptions may apply)
10 weeks of conditioning classes via Zoom with Lucero and Michèle leading up to the retreat
Free time to enjoy resort amenities or sign up for additional activities or spa treatments
Additional court time available free with day-of reservation or $25 for advanced reservation (speak with front desk to reserve)
Notes:
Travel insurance highly recommended.
Flights to Cancun, Mexico (CUN) and airport transfers not included.
Final payment due no later than January 5, 2024.