Mark Bezos Appointed President of the Scarsdale Schools Education Foundation
Wednesday, 09 December 2015 16:33
Last Updated: Thursday, 10 December 2015 07:47
Published: Wednesday, 09 December 2015 16:33
Joanne Wallenstein
Hits: 7998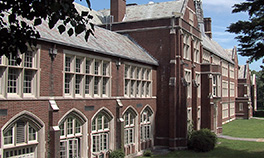 The Board of the Scarsdale Schools Education Foundation approved a new slate of officers at their annual meeting on December 8.
Outgoing President Ellen Miller-Wachtel led the effort for over five years -- since the Board of Education first established a Revenue Committee in Spring 2010 to explore the possibility of establishing a foundation to support the schools.

She will be replaced by Mark Bezos who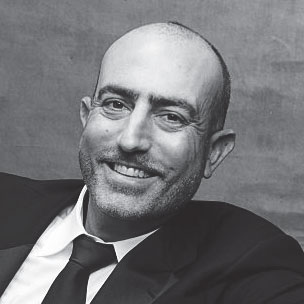 has served on the board since the foundation was incorporated in 2012 and as a Vice President since 2014. Other officers are Vice Presidents Scott Eichel, who is continuing in that role, and Vice President Beth Zadek who has been Secretary since 2013. Pam Rubin becomes Secretary and Dave Shuster continues as Treasurer, a post he has held since 2012.
Ellen, Dave and Beth all served on the original Steering Committee appointed by the BOE in Summer 2011, along with current board members Josh Silverman and Florie Wachtenheim.
The Education Foundation board now has eleven members, listed below. The group added two new members in 2015. They are Lindsay Zaken and Pam Rubin.
Officers:
President: Mark Bezos
Vice Presidents: Scott Eichel
Beth Zadek
Secretary: Pam Rubin
Treasurer: Dave Shuster
Nominations for the Board Class of 2018:
Mark Bezos
Jeremy Cohen
Scott Eichel
Steve Gruber

The Scarsdale Schools Education Foundation has pledged to raise $2.6 million for a design lab and fitness center at the high school to supplement the $18.5 million budget for a district renovation planned to begin in 2016.

According to the foundation website, here is how the funds will be used:

The Design Lab will encourage creativity and provide opportunities for enhanced learning. As part of the plan for a Learning Commons, the D-Lab will support a design thinking curriculum in the STEAM subjects (science, technology, engineering, art and math) and provide a place for students to create, innovate and build prototypes with actual tools, 3D printers and other equipment.
The Fitness Center will be a modern training facility for the entire student body and support the implementation of the Physical Education Department's expanded "Fitness for Life" curriculum. The Center will also provide training and conditioning space for athletes, including free weights, cardio machines, circuit training and additional space for warm-up and stretching.
For more information, visit their website.