Longtime Scarsdale Volunteer Howie Nadel Passes Away on December 19
Thursday, 20 December 2018 14:30
Last Updated: Thursday, 20 December 2018 15:00
Published: Thursday, 20 December 2018 14:30
Joanne Wallenstein
Hits: 5795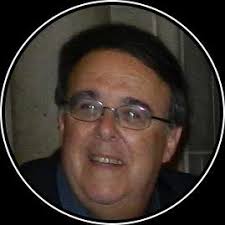 Howard Nadel, a former president of the Scarsdale Forum and a committed Scarsdale volunteer, passed away on Wednesday December 19, 2018 from a heart attack.

Accroding to the Scarsdale Forum:
Known to many as "Howie," he graduated from Columbia College of Pharmaceutical Sciences in 1974 and was an active alumnus and coordinator for the Alumni Association. He served the University in many capacities and receiving Columbia's Alumni Federation Medal in 1989. He began a long career at the pharmacy at Jacobi Medical Center in 1981 until his recent retirement, achieving many distinctions and ultimately serving as the Founder and Director of the Research Center for the North Bronx Healthcare Network. In 1998, he was awarded the Smithsonian Medal for 21st Century Innovation Technology.
His volunteer arc within Scarsdale was just as lengthy and prestigious. In addition to many years as a Committee Chair, member of the Board of Directors, and President (2015-2016) of the Scarsdale Forum, he also served multiple terms as Chair of the Procedure Committee, as a member and as Chair of the Citizens Nominating Committee, and as coach for many youth sports teams. He was affectionately known as the "Unofficial Mayor of the Scarsdale Pool."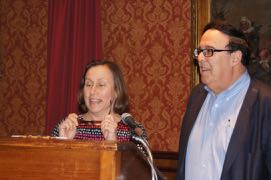 Lena Crandall and Howard Nadel announcing the results of a contested election for Village Mayor and Trustees in March, 2016.
The funeral will take place on Sunday, December 23 at 11:00 am at Ballard & Durand, 2 Maple Avenue, White Plains, NY. We will pass information on when the family will be sitting shiva and receiving guests when those details become available.
Commenting on the passing of his friend, Robert Berg said, "Howie retired a year ago, and was loving life. He was a HUGE Disney fan and travelled to Disney several times a year. He and his wife Deadre were planning on spending the next three months in Florida and had rented an apartment. I heard a little while ago that they were driving down to Florida and pulled up to a hotel last night in Virginia. Howie got out of the car and took some bags out of the trunk and collapsed. He had suffered a massive heart attack and couldn't be resuscitated despite prompt and heroic efforts.
I had selected Howie as my Vice President when I was to be President of the Scarsdale Forum. Howie was just the nicest, gentlest, funniest guy. Everyone enjoyed being around Howie, but what he loved most was being with his family -- his wife, Deadre, daughter Ellen, and son, Stephen. He was so proud of all of them. Howie was a big Columbia supporter. He was a grad of the Pharmacy School. His daughter just graduated from the Nursing School last May, and his wife is a Barnard grad. In Scarsdale, Howie was very active in community affairs, particularly on the fiscal side. For many years, he Chaired the Forum's Village Fiscal Affairs Committee and County Budget Committee. He was an active member of the Assessment Revaluation Committee, and was an outspoken supporter of the first townwide revaluation and an outspoken opponent against doing the Ryan revaluation. Howie coached many of his kids' sports teams. Howie was a tremendous advocate for and user of the Scarsdale swimming pool. He really loved this Village and did a lot for it. Howie will be greatly missed. 2018 has been an annus horribilis for Scarsdale. We've lost some really shining stars -- Bev Sved, Eric Rothschild, Jedd Sereysky, Aaron Panken, Stuart Hendel, and now Howie. Let their memories be a blessing."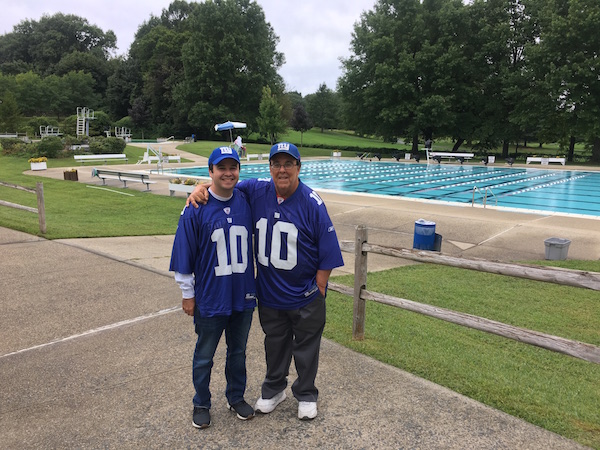 Sunday September 9 marked the end of the season for the Scarsdale Pool. Though the weather was gloomy and cool, the pool was still a pleasant 75 degrees. Here's a photo of Howie and Steven Nadel who came by the pool to do some laps and take a walk before heading to the football game. Photo credit Michelle Lichtenberg