Former Scarsdale Residents Share Their Documentary on President JFK and Poet Robert Frost
Tuesday, 12 February 2019 12:49
Last Updated: Tuesday, 12 February 2019 12:52
Published: Tuesday, 12 February 2019 12:49
Joanne Wallenstein
Hits: 2261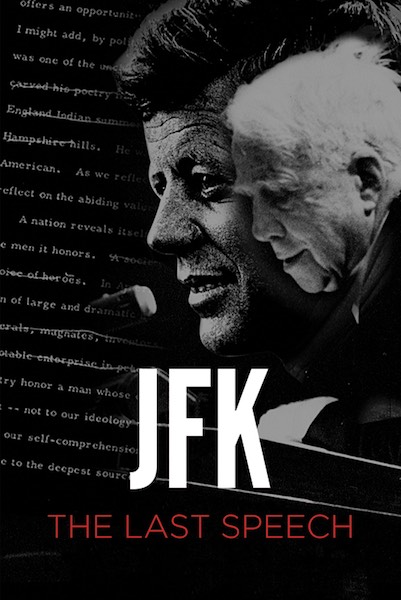 Scarsdalians were treated to a free movie screening and history lesson on Sunday February 7 when former Scarsdale residents Neil and Judy Bicknell returned to town from their new home in Boulder to preview a documentary they made with several of Neil's classmates from the Amherst class of '64. The event was hosted through a collaboration between the Scarsdale Forum, the League of Women Voters of Scarsdale and the Scarsdale Library.
The movie, JFK The Last Speech, examined the relationship between Robert Frost, President John F. Kennedy and a group of seniors who graduated from Amherst in 1964 and were deeply influenced by both the president and the poet.
The film chronicles Frost's relationship with Amherst College and his friendship with John F. Kennedy. The college named a library for Frost, who taught at Amherst, which was dedicated by President John F. Kennedy just a few weeks before his assassination. In a now famous speech, Kennedy said, "When power leads man to arrogance, poetry reminds him of his limitations."
The movie also shows the influence the president had on the young men, some of whom decided to join the newly formed Peace Corps rather than pursuing careers in business.
The film is an ode to poetry, music and a liberal arts education at a time when the importance of the arts has come into question.
Bicknell's classmate, Mark Sandler also spoke, and shared his humorous memories of failing to seize the day when he met both Robert Frost and JFK.
Many of the Bicknell's friends as well as many Scarsdale residents came out to enjoy a glimpse of history on a pleasant Sunday afternoon at the Scarsdale Woman's Club.