Candidate for Trustee Rochelle Waldman Brings a Fresh Perspective and an Open Mind to Village Hall
Monday, 25 February 2019 11:13
Last Updated: Monday, 25 February 2019 11:22
Published: Monday, 25 February 2019 11:13
Joanne Wallenstein
Hits: 3445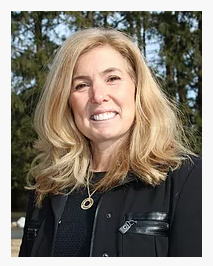 Dr. Rochelle Waldman has been nominated to serve as a Scarsdale Village Trustee by the Citizens' Nominating Committee. The Village Election will take place Tuesday, March 19, 2019 at Village Hall, 1001 Post Road, from 6:00 am to 9:00 pm. In order to learn more about her, we posed some questions and here is what she shared:
How long have you lived in Scarsdale and what do you like about living here?
I have lived in Scarsdale for 20 years with my husband Josh and our three children, Sydney, Jessica and Corey. Throughout our years here, we have benefitted so much from what this special community has to offer. When our children were younger, we spent countless summer days at the Scarsdale Pool where our children learned to swim. Youth sports were a tremendous part of our family including softball, soccer, basketball, volleyball, and hockey. For many years my husband played in the men's softball league, and I was a member of and captain of the Scarsdale women's tennis team.
In addition to the outstanding and diverse activities of the village, we found the school system to be truly beyond compare. Our children went to Quaker Ridge Elementary School, Scarsdale Middle School, and graduated from Scarsdale High School.
Perhaps what I most like about living in Scarsdale is the overwhelming sense of community. I have seen time and again our neighbors come together for someone in need without a moment's hesitation and with no questions asked. The proverb that "it takes a village to raise a child" is certainly true – I feel that my own children have been lucky to grow up in such a place. I am so grateful for the support and opportunity my family has received throughout the years that I have always felt inspired and driven to give back, both in the various volunteer roles I've held throughout the years and now in putting myself forward as a candidate for public service.
Tell us about your professional and volunteer experience and why it led you to apply to serve as Village Trustee?
Professionally, I am a physician and currently work part-time in the field of Sleep Medicine at White Plains Hospital and New York Eye and Ear Infirmary. But even with the demands of my professional career, I have always found the time to volunteer for my community and the causes I believe in.
I served on the Scarsdale Village Advisory Council on Parks and Recreation for 8 years. As a board, we always strove to listen to community members while balancing competing views to enable maximum participation and inclusion for all Scarsdale youths wishing to participate in team sports. It was a tremendous opportunity for me to learn firsthand the diverse perspectives in our community, and to do my best to bring people together around a common purpose.
I served as Treasurer for the Scarsdale Drug and Alcohol Task Force—a community action group dedicated to reducing the underage use of alcohol and illegal drugs in our community. We worked alongside and sought opinions and expertise from parents, teachers, school administrators, mental health professionals, village officials, and community clergy.
Throughout the years my kids were in the school system, I participated in and chaired many PTA activities. I also served on the Quaker Ridge PTA and PT Council Nominating Committees.
In addition to my involvement in Scarsdale, I am also committed and dedicated to a cause very close to my heart - JDRF (Juvenile Diabetes Research Foundation). I serve as a board member for the Westchester/Fairfield/ Hudson Valley Chapter. I have been the Advocacy Team Chair for 3 years and was privileged to travel to Washington DC to meet with members of Congress to raise awareness for Type 1 Diabetes and to advocate for more federal support. Additionally, I have envisioned, created, implemented and participated in numerous fundraising events on behalf of JDRF.
Finally, so many in Scarsdale have a strong and vibrant interest in UJA (United Jewish Appeal), and I count myself among them. I have served the Scarsdale UJA community as an Area Chair and Divisional Chair, and currently sit on the Scarsdale UJA Board where I co-chair the "Freebird" initiative.
For over 15 years through my participation with UJA, I grew as a person and volunteer by rolling up my sleeves and getting my hands dirty. I am confident that my hands-on approach would be beneficial to collaborating with other members of the Village Board of Trustees, Village staff, Boards and Councils, community organizations, and with all residents.
What do you hope to accomplish as Village Trustee?
If I should be fortunate enough to serve as a Village Trustee, I will be entering Rutherford Hall with an open mind and a fresh perspective. As a result, I look forward to directly speaking with members of the community who I may not already know, relying on their concerns and their ideas to guide me, and to be both a sounding board for any residents who wishes to address any issues, as well as an advocate for their perspectives. I have always been impressed with the intelligence, expertise, and original ideas of our residents, as well as their generous spirit, and I would hope to encourage more direct civic engagement and volunteerism the way that I have always been encouraged by others. We live in a fantastic community and I am grateful for having been able to raise our family here. I hope my time as a Trustee will set Scarsdale on a path to ensure that our village will continue to be the best community it can be, and that current and future families will be able to experience all that Scarsdale has to offer.
What is your view on the proposed amendments to our tree laws?
The current Village Board has spent a long time trying to strike a balance between the need to protect the environment and the rich tree canopy that gives Scarsdale its unique character, and the prerogatives of residents to control the number and size of trees on their property. There's more than altruism in the environmental imperative for the recent changes to the tree code. Trees lower ambient temperatures by providing shade and mediate flooding from stormwater runoff. Given the increase in average temperatures in our summers over the past two decades and the increased incidents of severe storms hitting us, especially the uptick in so-called "50-year floods," it's in our self-interest to support trees for their natural defenses.
As I understand it, an estimate based on data collected is that the new tree replacement rules would affect only a small percentage of homeowners, and the real curb will be on some developers who have been responsible for removing a large number of trees, including large mature trees, through clear-cutting.

If I'm fortunate enough to serve as a Trustee, I plan to look very closely at the effectiveness, practical application, and fairness of the code revisions as it gets implemented. As I know from my time on the PRC, even the best of intentions do not always end in perfect results for our residents. There's always the possibility of unintended consequences or uneven application, which obligates us to perform strong oversight. Doing that oversight in a public way will also be an opportunity to share what we will learn with the whole community.
What are your views on the Con Edison moratorium? How do you think it will affect development in Scarsdale? Does the Village have any power to negotiate?
The natural gas moratorium proposed by Con Edison for Westchester County was a surprise and a shock for both residents and developers. It's important for existing gas customers to know that Con Ed has reassured state and local officials that existing customers will not see any changes to their service, and that the moratorium only applies to requests for new service after March 15. It remains to be seen what, if anything, the NY Public Service Commission, which regulates Con Ed, is willing to do to postpone or mitigate the effects of the moratorium.
The Village may not have a lot of power to challenge the decisions of the state or of Con Ed, and even less influence on the underlying math of supply and demand for gas, for heating and cooking, that prompted this moratorium. I think we should all recognize this news as a wake-up call. Given the lack of desire at the state and federal level for building new pipelines, this moratorium looks more like the beginning of a trend than a one-off. We should plan accordingly.
Although the New York State Energy Research and Development Authority (NYSERDA) has a number of different incentives and programs to increase the use of other sources of heating like geothermal and electric, many developers or homeowners looking to renovate or rebuild their homes may not be aware of them. We should look at all the ways that the Village and its departments can promote the adoption of these newer technologies as appropriate (and renewable sources of electricity while we're at it). Finally, we should factor in these questions about reliable sources of energy when we look at the potential redevelopment of the Freightway site.
Remember to vote in the Village Election The Village Election on Tuesday, March 19, 2019 at Village Hall, 1001 Post Road, from 6:00 am to 9:00 pm.