I Want to Give Back to This Wonderful Community
Tuesday, 12 March 2019 15:44
Last Updated: Tuesday, 12 March 2019 15:44
Published: Tuesday, 12 March 2019 15:44
Joanne Wallenstein
Hits: 3040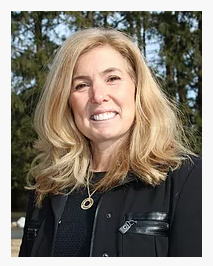 This letter was sent to Scarsdale10583 by Rochelle Waldman, candidate for Village Trustee.
My husband Josh and I have lived in Scarsdale for almost 20 years. We have raised our three children here and have participated in so many of the activities that Scarsdale offers. My entire family has been very active in all aspects of Scarsdale life – from endless summer days at the Scarsdale Pool, to sports (including the women's tennis team and men's softball league), to the Quaker Ridge PTA, to being involved in our synagogue, to the special events that bring our community together.

We know firsthand what a dynamic and unique place Scarsdale is to live and raise a family. At this point in my life, I want to devote my time to giving back what Scarsdale has given to us. In that spirit, I put myself forward as a candidate for the Village Board of Trustees, and I hope to earn your vote on Tuesday, March 19.

My career was in academic medicine at Mt. Sinai Medical Center in New York City, where I was an Associate Professor of Medicine after completing my residency in Internal Medicine and fellowship in Pulmonary, Critical Care and Sleep Medicine.

I have served Scarsdale as a volunteer in a number of roles throughout the years.

I served on the Scarsdale Village Advisory Council on Parks and Recreation for 8 years, and that helped me learn firsthand the diverse perspectives of our community. As a board we strived to listen to community members while balancing competing views to enable maximum participation and inclusion for all Scarsdale youths wishing to participate in team sports.

I served as Treasurer for the Scarsdale Drug and Alcohol Task Force – a community action group dedicated to reducing the underage use of alcohol and illegal drugs in our community. We worked alongside and sought opinions and expertise from parents, teachers, school administrators, mental health professionals, village officials and community clergy.

Like so many others, I was heavily involved in the PTA while my children attended Quaker Ridge Elementary School, Scarsdale Middle School and Scarsdale High School. I kept active by serving pizza, shelving books, working on "Learning to Look," staffing SMS clothing sales, and many other PTA activities. I also served on the Quaker Ridge PTA and PT Council Nominating committees.
In addition to my involvement in our community, I am also very committed and dedicated to a cause very close to my heart - JDRF (Juvenile Diabetes Research Foundation).
I serve as a board member for the Westchester/Fairfield/ Hudson Valley Chapter. I have been the Advocacy Team Chair for 3 years. In that capacity, I was privileged to travel to Washington DC to meet with Senators and members of Congress to raise awareness for Type 1 Diabetes and advocate for federal support. This unique experience has given me an insight to the complexities of government, and the importance of policy making. Locally, on behalf of JDRF I have coordinated and participated in numerous fundraising events. And I must say, my proudest accomplishment was completing two, 100-mile bike rides while raising over $60,000.
I have a strong and vibrant interest in UJA (United Jewish Appeal), where I have represented and led as a Scarsdale area chair and divisional chair. Throughout my 15 years of participation with UJA, I've grown as a person and volunteer by rolling up my sleeves and getting involved. Just recently, the same week I presented before the Citizens Nominating Committee, I had also been busy painting and updating a boys' residential treatment facility under the auspices of the UJA.
I am so grateful for the support and opportunity my family has received throughout the years that I've been inspired to give back, both in the various volunteer roles I've held and now in putting myself forward as a candidate for public service. I've seen time and again how this wonderful community comes together in good times and bad, and I know I can help us work through the challenges to come.