Michael Masarof Releases His First Feature Film
Tuesday, 17 December 2019 18:10
Last Updated: Tuesday, 17 December 2019 18:14
Published: Tuesday, 17 December 2019 18:10
Joanne Wallenstein
Hits: 2873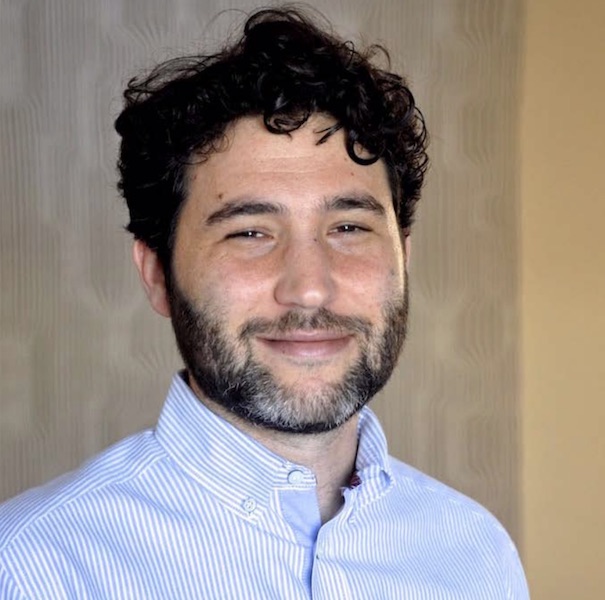 A 1997 grad of Scarsdale High School has just released his first feature film. Michael Masarof both wrote and directed the film, First Love, which played for a week in Los Angeles at the Arena Cinelounge Hollywood and is also streaming online on Amazon Prime.
After graduating from the NYU film school five years ago, Masarof launched a successful Kickstarter campaign to fund the production of his film, First Love. The 100-page script was shot in just 12 days entirely on location in Seal Beach, Venice Beach, and Echo Park, which Masarof calls "a truly miraculous feat that requires a real collaborative effort all the way down the line."
The story line follows Rebecca, a notorious Hollywood actress, holed up in a seaside hotel, in the midst of a nervous breakdown. Her twin brother Matthew is a lapsed lawyer and failed family man, whose new career as a writer is on the verge of a major breakthrough. They haven't seen each other in fifteen years. Matthew travels to Los Angeles, with his tell- all memoir in hand, and a plan to make it big. All he needs is his reclusive twin's blessing. As the California sun gets ever hazier, can Rebecca and Matthew grow a new bond if the old one is severed?
Here is a statement about the film, from Director Michael Masarof:
"On the surface, the story of First Love is a story of twins. More specifically, the tale of a famous actress and her twin brother, who tries to exploit his sister's fame for his own fortune. As we dig deeper we come to learn the story of First Love is a story of connection, of two people who are lost. It so happens: being lost is what connects them. What makes them found, so to speak is that they have a twin; an equal. Therefore, they are never really lost. They are united through life whether they like it or not. Family is the ultimate human connection. A connection we can't shake even if we try to.
I set out to make a movie about disparate people connecting. Of people seeking meaning and coming up short. I like to joke that instead of making a coming of age film or a finding yourself film. I made a not finding yourself movie. The not coming of age story.
Why this movie, why now? Because there is a dearth of them. In the age of superhero laden tent poles we so rarely get a chance to see people be human and go through it on the big screen, like we do in our own lives. What if we just can watch someone as they really are with no judgement. An honest portrayal of humans, so that every line of dialog, every moment feels truthful and fully realized. Annie Heise as Rebecca and Aaron Costa Ganis as Matthew were able to create two broken characters that are genuinely hurting.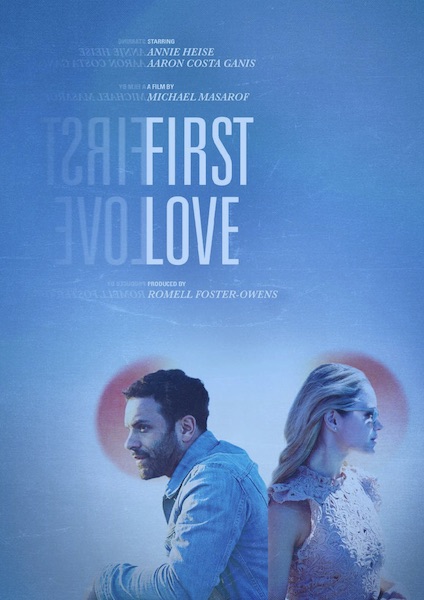 In the making of this film, I cultivated my own voice and style. Intimate and thoughtful, mysterious and poetic. To continue a tradition of a long line of filmmakers who have come before me as keen observers of life: Antonioni, Akerman, Linklater, Reichardt, to name a few. That have set me on this great road of telling my story the way I want to tell it not how others expect it to be told. My mantra as a filmmaker can be best summed up by this Bob Dylan lyric: "And I'll tell it, and speak it, and think it, and breathe it. But I'll know my song well before I start singing."
I am being given the opportunity to show my film to millions of people, and I hope to reflect the private moments of their lives in the public space, so to give those who are lost a picture, to let them know they are not alone."
Asked about his memories of living in Scarsdale, Masarof said he was influenced and encouraged by his English teacher Seth Evans. He has fond memories of the "peacefulness of growing up in Scarsdale," and says, "You were surrounded by woods and nature, and you could ride your bike freely on the streets. That memory was recreated for the film."
Watch First Love on Amazon Prime here: