Kirkendall-Rodríguez Announces Candidacy For The Scarsdale Board of Education
Wednesday, 13 May 2020 11:12
Last Updated: Wednesday, 13 May 2020 11:12
Published: Wednesday, 13 May 2020 11:12
Joanne Wallenstein
Hits: 2828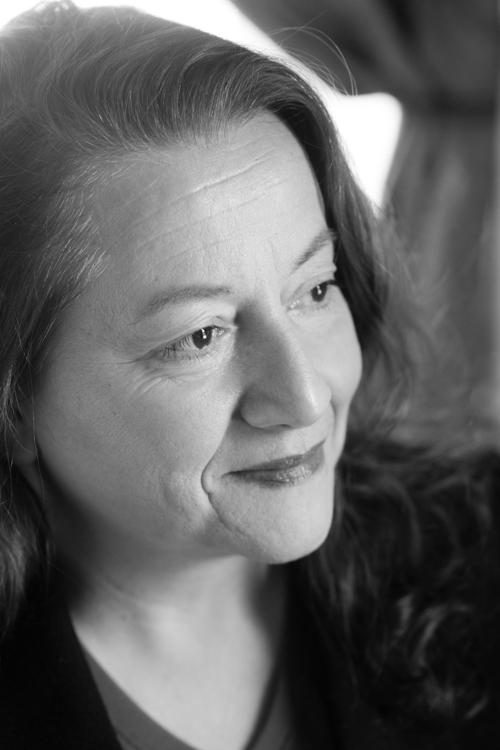 (This press release was sent to Scarsdale10583 by Mayra Kirkendall-Rodriguez)
Mayra Kirkendall-Rodríguez is pleased to announce her candidacy for the Scarsdale Board of Education. Together with her husband, Brice, and two elementary school children, she has lived in Fox Meadow for nine years.
Kirkendall-Rodríguez has been the leading Co-Chair of the Fox Meadow Multicultural Committee for five years where she has helped expand the committee's activities significantly by adding numerous countries to the annual Multicultural Country Fair and to the annual Appreciation Lunch for Teachers. She has also created and led writing workshops for 3rd-5th graders at the annual Young Writers' Workshop held at the Scarsdale Middle School.

Kirkendall-Rodríguez was the Chair and Co-Chair of the Scarsdale Forum's Education Committee for three years. She researched, wrote, and reported upon the Scarsdale school budget, the need for a long-term financial plan for the Scarsdale School District, World Languages in Scarsdale schools, Greenacres School renovation, and metrics to determine what is a global education for Scarsdale students. At the Forum, she was also an active member of the Assessment Revaluation, Communications, Municipal Services, Fiscal Affairs Scarsdale, and Downtown Revitalization Committees, assisting in being the lead writer or contributor to numerous reports on matters relevant to Scarsdale residents. In particular, she was instrumental in designing, distributing and analyzing consumer and merchant surveys to aid in Downtown Revitalization and pedestrian, cycling, and driving surveys to make recommendations to improve safety in Scarsdale. She was on the Executive Committee one year as well as on the Board of Directors for two years.
Kirkendall-Rodríguez is the Secretary and Communications Officer for the Old Scarsdale Neighborhood Association where she regularly creates a newsletter for residents to keep them abreast of important school and Village matters. She also assists her husband Brice, Scarsdale Cub Scout Master, in all communication matters related to the Scarsdale Cub Scout Pack 440; recently, she became a den leader for the first all girls' den.
Mayra is presently a bank and capital markets risk consultant and trainer and has worked in over 30 countries. She has been an Adjunct Professor at New York University and the Fashion Institute of Technology. She has published over 300 articles about a wide range of economics, finance, risk identification, and data analysis topics. Previous to running her own firm, MRV Associates, she held capital markets analyst and energy investment banking roles at the Federal Reserve Bank of New York and in London for JPMorgan and BT.AlexBrown. While at the Federal Reserve, Mayra had the honor of interpreting from Russian to English for Former Federal Reserve Paul Volcker and Secretary of State Henry Kissinger during President Boris Yeltsin's first visit to the United States. She also delivered classes in Spanish to visiting central bankers from Latin America.
She holds an A.B. in Russian and Soviet Studies from Harvard and Radcliffe Colleges. She also holds an MA in Russian and Eurasian Studies from The Lauder Institute and an MBA in Finance and Emerging Markets from The Wharton School of the University of Pennsylvania. She was a Raoul Wallenberg Scholar at the Hebrew University in Jerusalem where took courses in Middle East conflict resolution and Hebrew. While at Hebrew University, she led the first-ever student run human rights conference in Moscow and interpreted from Russian to English for Yelena Bonner. During her undergraduate and graduate studies, she completed several study-abroad programs in Berlin, Jerusalem, Leningrad (now St. Petersburg), and Moscow. Mayra is fluent in English, Spanish, and Russian and is conversational in German, Hebrew, and Italian.
She is an active volunteer in her undergraduate and graduate school alumni associations. Annually, she interviews students from Westchester County, who are applying to Harvard College. Mayra also volunteers with the Yonkers Middle School through the Harvard and Radcliffe Westchester Club. More information about Kirkendall-Rodríguez' professional, academic, and volunteer background may be found at www.MRVAssociates.com.
Mayra is one of 15 children and attended public schools in McAllen, Texas. Her father landed with the Normandy forces at Omaha Beach and served with the Occupation Forces until he was honorably discharged; her mother is a homemaker.
Pursuant to Executive Order 202.26, New York State Governor Andrew Cuomo established June 9, 2020, as the date for the 2020 School Board Election and Budget Vote. Voting will be by absentee ballot only, there will be no in-person voting. Absentee ballots will be sent to all qualified voters in the Scarsdale School District with a postage-paid return envelope. Completed ballots must be received in the Scarsdale Schools Office of the District Clerk by 5:00 p.m. on Tuesday, June 9, 2020. (Not postmarked by June 9th)
Contact:
Mayra For Scarsdale School Board
ScarsdaleMayra@Yahoo.com