Jill Spielberg to Serve as Scarsdale Forum Vice President
Tuesday, 26 May 2020 19:41
Last Updated: Wednesday, 27 May 2020 08:01
Published: Tuesday, 26 May 2020 19:41
Joanne Wallenstein
Hits: 1891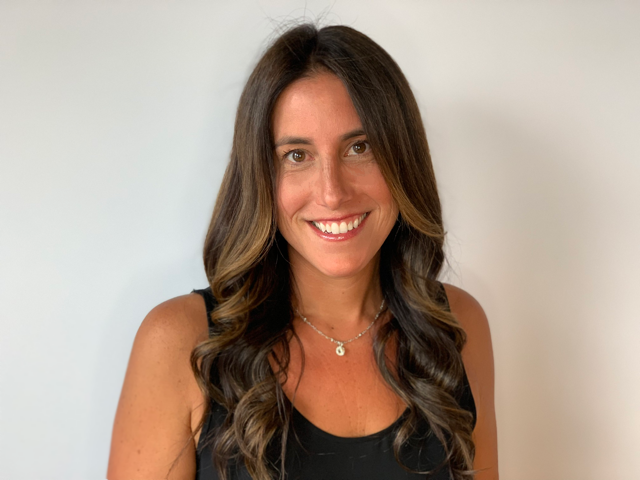 Jill Spielberg will serve as Vice President of the Scardale ForumThe Scarsdale Forum announced that members voted to elect Jill Spielberg as its Vice President at its Annual Membership Meeting. Spielberg will serve alongside Madelaine Eppenstein, Scarsdale Forum's new President. Forum members also elected Matthew Martin as Treasurer, Alexandra Tagami Vargo as Secretary, and Sarah Bell, Marcy Berman-Goldstein, and Christian Callaghan as Directors-at-Large.
According to Spielberg: "I am honored to take on this leadership role for an organization that is so important to the vitality and success of our village. I am excited to work with Madelaine Eppenstein as President, who is inspirational in her dedication to the Forum and to our community. We hope that this will be the beginning of a period of rapid growth for the Forum, furthering our efforts to engage a larger cross-section of Scarsdale in the important discussions and studies of the preferences and challenges of our town."
According to Eppenstein: "It is a profound honor for me to be entrusted with the stewardship of this historically significant organization in the civic life of the Village. I am especially privileged to do so side-by-side with VP Jill Spielberg, who brings the energy, acumen and passion that will contribute so much to the achievements of the Forum. I look forward with equal enthusiasm to working with Jill, Matt, Alex, our new and returning Directors and Directors-at-Large, and all our members during the coming year."
Jill Spielberg was born and raised in Scarsdale, and returned back in 2010 with her husband to raise her two children. She has served on the Forum Board of Directors, as Co-Chair of the Membership Committee, and as Co-Chair of the Scarsdale Electoral Policy Committee. Outside of the Forum, she has served on the Procedure Committee and as a member of the Citizens Nominating Committee. When not actively participating in civic life in Scarsdale, Jill is a lawyer with her own Matrimonial and Family Law practice in Westchester and New York City.
Madelaine Eppenstein and her husband are 27-year residents of the Fox Meadow neighborhood of Scarsdale and have two adult children. She currently serves on the Forum Board of Directors and Executive Committee and is chair of the Municipal Services Committee. She also serves on the board of the Friends of the Scarsdale Parks, Inc., an environmental nonprofit dedicated to the conservation of village parks and greenspaces. She served as the 2018-2019 Chair of the Procedure Committee that administers the nonpartisan election system in Scarsdale. For 37 years, she was managing partner of a New York City civil litigation and arbitration law firm with her husband. During that period she appeared before several Congressional committees on subjects relating to the federal securities laws, and participated in appeals for clients in federal and state courts, including the U.S. Supreme Court. She also completed a year of service as Vice President for the Scarsdale Forum.
Added Eppenstein, "I am delighted to collaborate with so many dedicated Forum members who are committed to its mission of providing 'a platform for meaningful community dialogue about municipal, school and related civic affairs.' More than ever in these challenging times, I encourage residents to join the Forum, and take part in the activities that afford members a variety of opportunities to be informed, to express personal views and to become involved in addressing the issues, choices and solutions that directly impact our community."