Scarsdale Democratic Town Committee Zoom Fundraiser Was Abuzz
Friday, 14 August 2020 09:25
Last Updated: Monday, 17 August 2020 11:46
Published: Friday, 14 August 2020 09:25
Joanne Wallenstein
Hits: 1322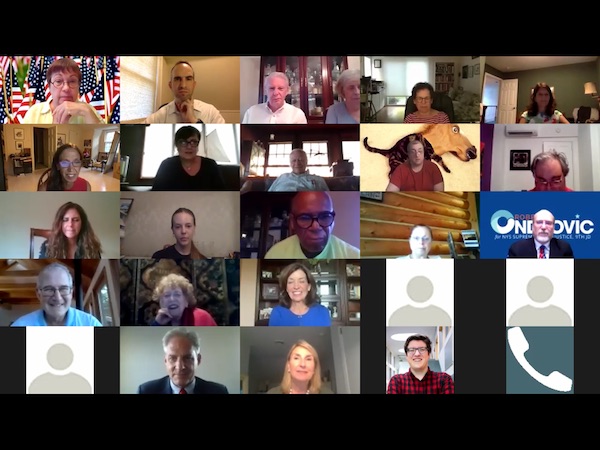 Despite power and internet outages, a Village Board meeting AND a Board of Education meeting, the Scarsdale Democratic Town Committee Zoom Fundraiser was a great success, Tuesday evening, August 11th. The zoom room was buzzing with excitement from Joe Biden's selection of Kamala Harris as his VP running mate, announced earlier in the day.
New York State Lieutenant Governor Kathy Hochul, the highest-ranking female in New York State government was the key note speaker, followed by a surprise visit from United States Senator and Minority Leader Chuck Schumer.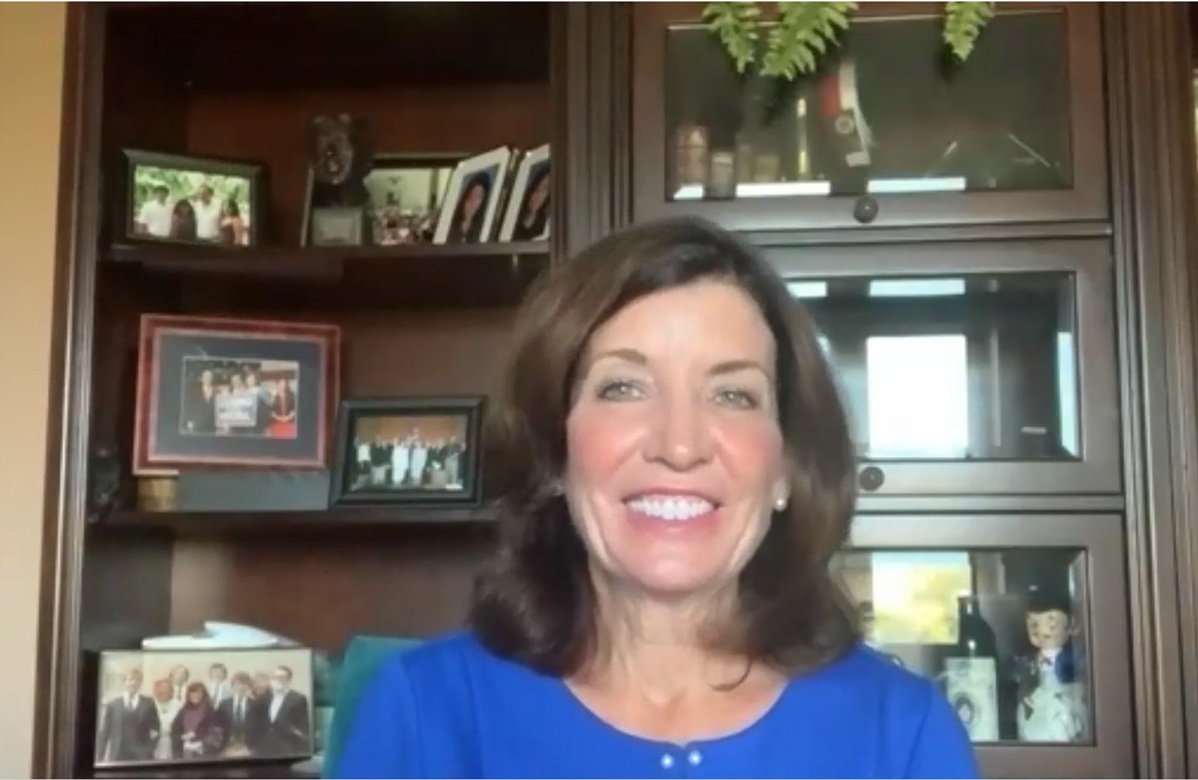 Lieutenant Governor Kathy HochulBoth Hochul and Schumer acknowledged the many extraordinary elected officials from Westchester County, in particular Congressman Eliot Engel and Congresswoman Nita Lowey, State Assemblywoman Amy Paulin and State Senator and Majority Leader Andrea Stewart-Cousins. Both spoke of the importance of Democratic town committees whose members do the footwork for Democratic candidates—getting signatures on petitions, getting the vote out and protecting against voter suppression.

For the transcript of the Lieutenant Governor Hochul's and Senator Schumer's remarks,
visit: www.scarsdaledemocrats.org

Scarsdale Democratic Town Committee Chair Mark Lewis gave heartfelt tributes and thanks to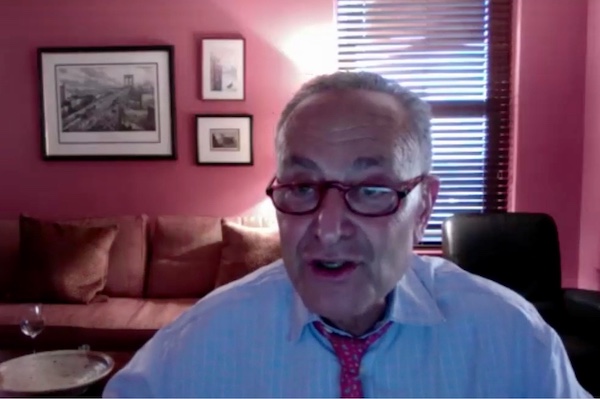 NYS Senator Chuck SchumerWestchester District Anthony Scarpino who has served Westchester in a variety of capacities over the past 30 years and to Congressman Eliot Engel for his 32 years of service to the community.

Remarks from various other officials included NYS Senator Andrea Stewart-Cousins, NYS Assemblywoman Amy Paulin, Westchester County Executive George Latimer and Chairman of the Westchester County Board of Legislators Ben Boykin.
Two Democratic candidates in the upcoming November election were recognized by their fellow Democrats--State Senator Pete Harckham (40th District) and Democratic candidate for Congress (17th District) Mondaire Jones.
Submitted by Michelle Lichtenberg, Chair of the SDTC Fundraising Committee
2020 SDTC Fundraiser - Dignitaries who attended
Federal Level
US Senator Chuck Schumer
US Congressman Eliot Engel
Mondaire Jones, Democratic candidate for Congress, 17th District
State Level
Lt. Governor Kathy Hochul
NYS Senate Majority Leader Andrea Stewart-Cousins
NYS Assemblywoman Amy Paulin
NYS Senator Peter "Pete" Harckham, 40th District
County Level
Westchester District Attorney Anthony Scarpino
Westchester County Executive George Latimer
Chairman of the Westchester County Board of Legislators Ben Boykin
Councilman Justin Brasch, White Plains City Council
Judiciary
Justice Sam Walker, NYS Supreme Court, 9th Judicial District,
Judge E. Loren Williams, candidate for NYS Supreme Court, 9th Judicial District
Robert S. Ondrovic, candidate for NYS Supreme Court, 9th Judicial District
Judge Michelle Schauer, Family Court, Westchester County
Judge Sandra B. Edlitz, Family Court, Westchester County (retired)
2021 candidates for NYS Supreme Court, 9th Judicial District:
Judge Mark Reisman
Amy Puerto
David Squirell
Democratic Party Leaders in Westchester
Bill Serratorre, Executive Director of the Westchester County Committee and Chair of the Mt. Kisco Democratic Town Committee
Christine Robbins, First Vice Chair of the Westchester County Democratic Committee and Chair of the Somers Democratic Town Committee
Tim James, Chair of the White Plains Democratic Party
Bill Alexander, NYS Democratic Committee, 88th Assembly District