CNC Selects Karen Brew to Run for Scarsdale Village Trustee
Wednesday, 03 February 2021 07:58
Last Updated: Wednesday, 03 February 2021 13:20
Published: Wednesday, 03 February 2021 07:58
Joanne Wallenstein
Hits: 1779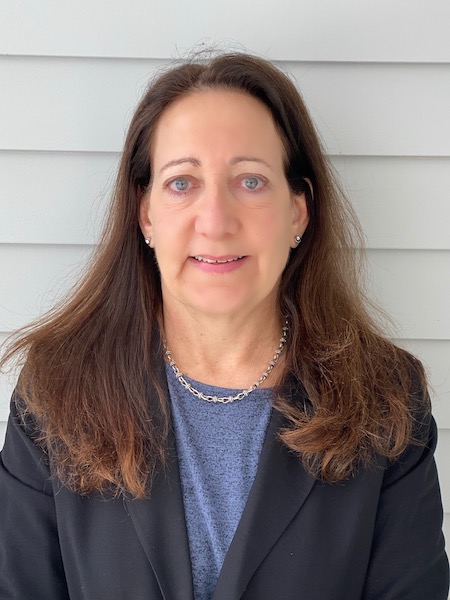 Karen Brew The Citizens Nominating Committee (CNC) announced today that Karen Brew has been selected to replace Ellen Plum, who previously withdrew her nomination, for the Scarsdale Citizens' Non-Partisan Party (SCNPP) slate for Village Trustee. The 2021 SCNPP slate is the following:
Jane Veron of Fox Meadow, a Village Resident for 23 years, Village Mayor;
Sameer Ahuja of Heathcote, a Village Resident for 21 years, Trustee;
Karen Brew of Edgewood, a Village Resident for 16 years, Trustee;
Jonathan Lewis of Edgewood, a Village Resident for 19 years, Trustee
The General Village Election will take place on Tuesday, March 16th at the Scarsdale Congregational Church.
"I am extremely proud of the hard work and effort that the CNC put forth after receiveing Ellen Plum's withdrawal letter. In addition to soliciting candidates from the entire village, the CNC sprung to action and contacted numerous individuals from the Scarsdale community to submit their names for consideration. Despite the tight timeline, the CNC conducted a wide search and performed extensive due diligence," stated Eric Lichtenstein, Chair of the CNC.
Eric Lichtenstein served as Chair and Steve Pass served as Vice Chair of the CNC. In addition to the candidates for Village office, the CNC selected Jill Spielberg as Chair and Jon Krisbergh as Vice Chair for next year's CNC. The CNC also elected Richard Pinto to serve as Vice Chair of the Procedure Committee.
Karen Brew has lived in Scarsdale for 16 years. She has been active in a variety of Village-related civic activities, including serving on the board of the League of Women Voters of Scarsdale for the past six years, and on the Executive Committee of the Scarsdale High School Scholarship Fund for College for five years. Karen also was a member of the School Board Nominating Committee (SBNC) and the SBNC Administrative and Joint Committees. Karen was involved for many years with Scarsdale's schools, serving as the Edgewood PTA President, Treasurer, on various Edgewood, Scarsdale Middle and Scarsdale High School PTA committees, as well as serving on the Parent Teacher Council (PTC). She also served on the Scarsdale Bowl Committee for two years.

Karen most recently worked part-time as an Executive Recruiter with Koren Rogers Executive Search. Before that she had various leadership roles in marketing management, strategy and consulting in the consumer goods and financial services industries. Karen earned a B.A. cum laude from Cornell University and an MBA from the Kellogg Graduate School of Management at Northwestern University.

Together with her husband (Richard) Damian, Karen raised two daughters here who both graduated from Scarsdale High School and are currently in college.