Mattioli and Douglass to Head the Scarsdale Forum
Thursday, 27 May 2021 12:26
Last Updated: Tuesday, 01 June 2021 10:36
Published: Thursday, 27 May 2021 12:26
Joanne Wallenstein
Hits: 840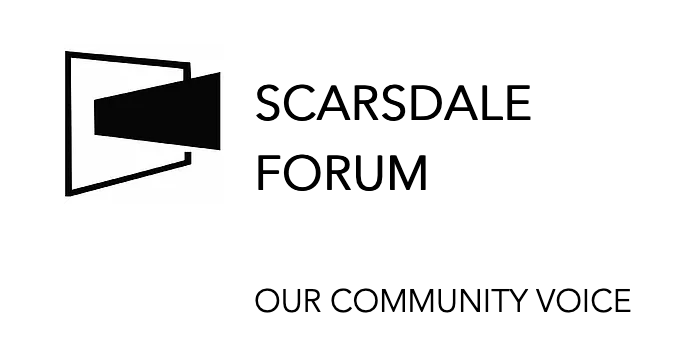 The Scarsdale Forum announced that members voted to elect Susan Douglass as Vice President at its Annual Membership Meeting. Douglass will serve alongside Eli Mattioli, the Forum's new President. Forum members also re-elected Matthew Martin as Treasurer, re-elected Alexandra Tagami Vargo as Secretary, and elected Venu Angara, Sylvia Dundon, and Elaine Weir as Directors-at-Large. Outgoing President Madelaine Eppenstein will continue as Immediate Past President.
According to Douglass: "I am honored to take on this leadership role for an organization that is so important to the vitality and success of our village – a project in which I am deeply invested. I am excited to work with Eli Mattioli as President; he is inspirational in his dedication to the Forum and to our community. We hope that this will be the beginning of a period of rapid growth for the Forum, furthering our efforts to engage a large cross-section of Scarsdale in studying, discussing and then implementing ideas and projects that will benefit our village."
According to Mattioli: "It is a profound honor for me to be entrusted with the stewardship of this historically significant organization in the civic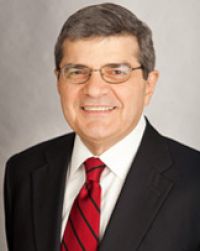 Eli Mattioli affairs of Scarsdale Village. I am especially privileged to do so with Vice President Susan Douglass, who has chaired the Forum's Downtown Revitalization Committee and led many significant Scarsdale Forum projects and initiatives. I look forward with equal enthusiasm to working with our returning Secretary Alexandra Tagami Vargo, Treasurer Matthew Martin, our new and returning Directors and Directors-at-Large, and all our members during the coming year."

Eli Mattioli and his wife are 40-year residents of the Edgewood neighborhood of Scarsdale, and their son, a professor at Indiana University Maurer School of Law, attended the Scarsdale schools. Eli most recently served as Vice President of the Forum, as a member of its Board of Directors and Executive Committee, and as Chair of its Electoral Policy Committee. He served multiple terms on the Scarsdale Citizens Nominating Committee, was both a member and Chair of the Procedure Committee which administers the nonpartisan election system in Scarsdale, served on the Ethics Committee of the Scarsdale Village Board of Trustees, chaired the Membership Committee of the Town & Village Civic Club, was a member of its Education Committee, and was both a former member and Chair of the Hoff-Barthelson Music School's Board of Trustees. Eli practiced law for 43 years specializing in commercial litigation and arbitration, and was a partner in Manatt Phelps & Phillips LLP, K & L Gates LLP, and other leading national and international law firms. In addition, he has served for many years as an independent arbitrator of domestic and international commercial, real estate, and construction disputes.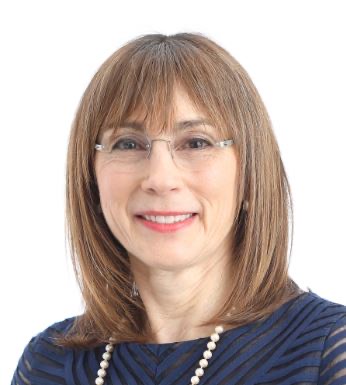 Susan DouglassSusan Douglass is a 32-year resident of the Fox Meadow neighborhood in Scarsdale. She and her husband Scott raised two sons, who now live with their families in the region. She has served on the Forum Board of Directors since 2009, and as Secretary from 2011-2018. In 2016 she was instrumental in the creation of the Forum's Downtown Revitalization Committee and continues to serve as its Chair. Outside the Forum, she serves on the Citizens Nominating Committee, and as a member of the Scarsdale Village Board's Senior Advisory Council. Susan recently retired from her New York City law practice where she specialized in trademark and copyright law. She now teaches yoga daily, and volunteers at White Plains Hospital in the Pet Therapy program and at the Pace Women's Justice Center. She recently completed writing a novel that she hopes to get published.
Added Mattioli, "I look forward to collaborating with Forum members who are committed to its mission of providing a platform for meaningful community dialogue about municipal, school and related civic affairs. As we transition from the Covid-19 era to the reopening of our society, I encourage residents to join the Forum and avail themselves of the many opportunities that Forum membership affords residents to make a difference in the civic life of our wonderful community."

Scarsdale Forum
The Scarsdale Forum is a 501(c)(3) charitable organization dedicated to community education through discussion and analysis of issues relevant to Scarsdale residents. Since 1904, the Forum has contributed meaningfully to Village affairs through its written reports, public speaker events, committee discussions, and initiative follow up. Membership is available to all Scarsdale and Mamaroneck Strip residents regardless of citizenship status.