Letter to the Editor: Vote No on Proposed Amendment 5 to the SBNC Resolution
Sunday, 09 January 2022 16:54
Last Updated: Sunday, 09 January 2022 17:07
Published: Sunday, 09 January 2022 16:54
Joanne Wallenstein
Hits: 1321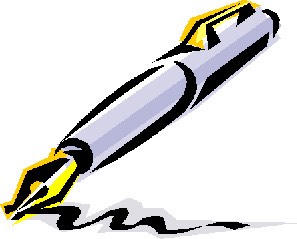 This letter to the editor was submitted by Alex Wolf of Harvest Drive, candidate for the School Board Nominating Committee:

To the Editor,
Vote "No" on SBNC (School Board Nominating Committee) Amendment number 5 codifying the procedure to contact references not provided by each candidate. The SBNC is a committee comprised of volunteers who, in the tradition of non-partisanship, seek to vet candidates for our school board. These candidates for the school board are themselves volunteers contributing their time and talents to serve our schools. While it is entirely consistent with the SBNC's vetting process to contact references given by school board candidates, I contend that it is unneighborly and inconsistent with the Scarsdale spirit when the SBNC's vetting process strays from the legitimate role of evaluating candidates to investigating them. Scarsdale does not suffer from a surfeit of individuals desiring to devote their time to serving the community. In point of fact, a number of the open positions on the SBNC are uncontested. That the SBNC, a number of whose members will have been elected by default in uncontested elections, would investigate school board candidates by contacting individuals not provided by these candidates as references seems inappropriate at best and, at worst, a mechanism for injecting personal bias into the process. It should be enough that a member of our community who wants to give freely of their time and talents can provide references who can speak to their character and capabilities. Let us recall that even Abraham Lincoln had his detractors.
Full disclosure, I am running for the SBNC from Quaker Ridge. I work as a real estate attorney and educator. My wife, Tracy Tang, is very active in the community both professionally and as a volunteer. I have two boys, one at SHS in the 9th grade and the other at SMS in the 7th grade. We, like so many, feel privileged to have our children attend the Scarsdale schools. I welcome the opportunity to share my perspective in selecting candidates for our school board. Anyone with questions about my candidacy may feel free to email me at awolf@wolflawyer.com.

The 2022 SBNC Election will take place on Tuesday, January 11, 2022, 7–10 a.m. and 2–9 p.m. in the Scarsdale Middle School Auditorium Lobby at 134 Mamaroneck Road.
Alex Wolf
Harvest Drive