Listen to the Soulful Music Of Noah Aronson at Scarsdale Synagogue
Thursday, 20 October 2022 07:48
Last Updated: Thursday, 20 October 2022 14:41
Published: Thursday, 20 October 2022 07:48
Joanne Wallenstein
Hits: 653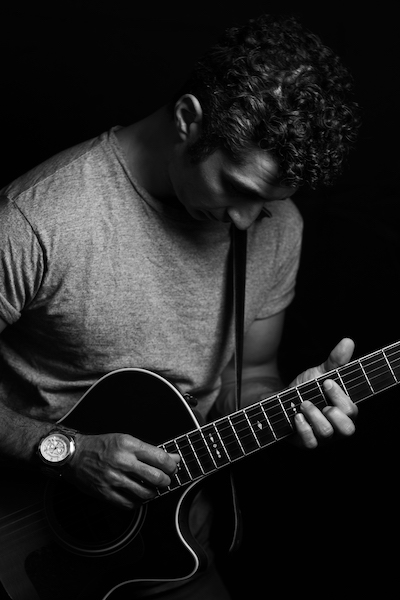 Noah Aronson Musician in Residence Weekend at Scarsdale Synagogue
Scarsdale Synagogue will host a special weekend of music with recording artist, composer and performer Noah Aronson from Friday November 4 to Sunday November 6, 2022. Aronson creates music and interactive experiences at the intersection of wellness, spirituality and creativity and has been creating and inspiring audiences with his heartfelt and soulful music for the last 20 years. His music is sung in communities and summer camps around the world and he tours year-round giving concerts and leading music-driven prayer experiences.
Join Scarsdale Synagogue for these events:
Friday, November 4
4 - 6:00 p.m. - Playground Playdate & Tot Shabbat includes a pizza dinner at 5:30 p.m.
7:30 p.m. - Musical Shabbat Service
Sunday, November 6
10:15 a.m. - Community Concert. Everyone is welcome to attend!
About Noah Aronson
Noah graduated from Berklee College of Music in Boston with a degree in Piano and Jazz Composition. While studying, Noah simultaneously held the position of Artist in Residence at Temple Beth Elohim where he continues to serve in this capacity. He moved to NYC in 2008 and interned at Pulse Music and Headroom Studios. He also served as Conductor of the Manhattan HaZamir choir from 2008-2010. Noah completed the prestigious Lehman Engel BMI Musical Theatre Writing Program in 2011 while attending night classes at DubSpot Electronic Music School.
Noah has released 10 albums of original music including his debut solo album 'Am I Awake' in 2011 (see discography below). His groundbreaking album entitled 'The Left Side of the Page' revolutionized the way contemporary Jewish communities engage with their liturgy.
Noah attended Rabbinical school at Hebrew College in 2013 and completed the Mechon Hadar yearlong fellowship in 2015. In 2017, Noah released his album More Love, featuring his band of Israeli Berklee musicians, Noam Israeli, Tali Rubenstein, Tamir Shmerling and Eitan Kenner. In 2018, Noah partnered with 18 congregations throughout the US to complete The Chai Project; 18 songs for 18 communities in 2018.
Through the years, Noah has served on the faculty of Hebrew Union College of Sacred Music, Hava Nashira, Shabbat Shira, Shirei Chagigah and the Wexner Heritage Foundation and has partnered with countless communities around the world to help people feel more connected in mind and body and spirit through music.
Listen to his music here. http://www.noaharonson.com/music-video
Scarsdale Synagogue is a reform Jewish congregation located at 2 Ogden Road, Scarsdale, NY 10583. www.sstte.org. 914-725-5175