The MAD Lab: Where Creativity Meets Connection
Wednesday, 08 November 2023 17:15
Last Updated: Monday, 13 November 2023 21:08
Published: Wednesday, 08 November 2023 17:15
Wendy MacMillan
Hits: 701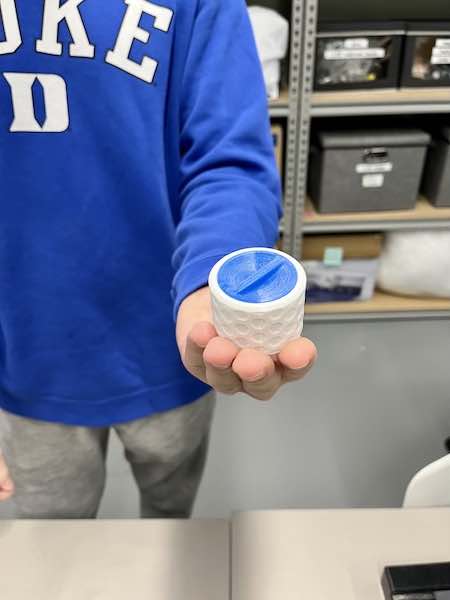 Designed and created on the 3D printer.Come and get inspired at the MAD Lab, a place where creativity meets connection! The Mad Lab (MAD for Make A Difference), is a brand new maker's space at the Scarsdale Public Library where a variety of workshops are led by older kids teaching younger kids within the community.
According to Christine Boyer, retired Heathcote teacher and one of the founders of the MAD Lab, "The new maker's space is sponsored in part by Scarsdale Action for Youth (SAY) and is designed to instill a sense of agency and pride in both the young teachers and their students while also boosting self-esteem and curiosity, all through a design lens and hands-on, highly engaging activities." Ms. Boyer adds, "We've had students on our team from day one and while we are just getting started, we know this program has the potential to make a huge positive impact on the youth in the Scarsdale community."
Hanging on a wall in the MAD Lab is a promotional sign that reminds visitors that:
-The arts can help to develop real-world skills like critical thinking, problem-solving. Motor skills, hand-eye coordination, spatial recognition, and communication.
-Creating something as a group develops personal connections while engaging minds in thought-provoking ways. It also promotes cooperation with others and sharing, which are necessary life skills.
-The arts "mingle" with feelings, emotions, and creativity. They can open a window to different people and cultures. They provide one of the most intensive ways to show human experience in an understandable way. Participating in the arts is an ideal way to build empathy and understanding, which can bring us together in a completely different way.
On a recent visit to the MAD Lab, all of these amazing attributes were on full display as Scarsdale High School Senior, Grant Lieberman taught a room full of young learners (including elementary, middle school, and high school students) how to make their very own 3-D printed creations and stop-motion animation. Mr. Lieberman engaged the students with an ease of an experienced professor but made room for the young learners to explore and create whatever their hearts desired.

All MAD Lab programming is brought to you in partnership with Scarsdale Edgemont Family Counseling Services (SEFSC), Scarsdale Action Youth (SAY), the Scarsdale Public Library, and Design Education 4 Resilience. For more information on any Mad Lab workshop, contact Christine at MADLab.spl@gmail.com
To find out more about the MAD Lab or to sign up for one of their exciting workshops check out the Scarsdale Public Library's website here.Scarsdale Public Library's website here.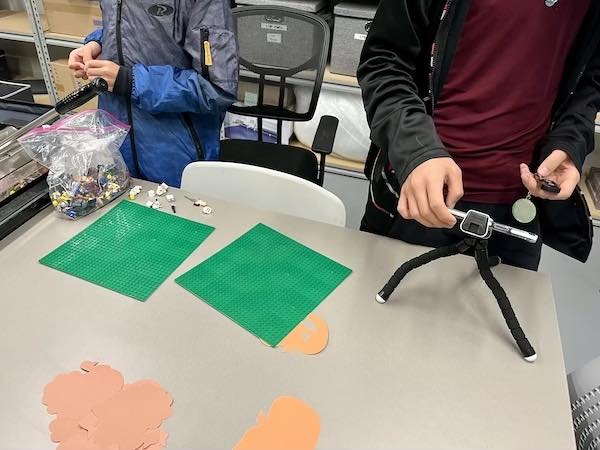 Getting set up for stop motion animation.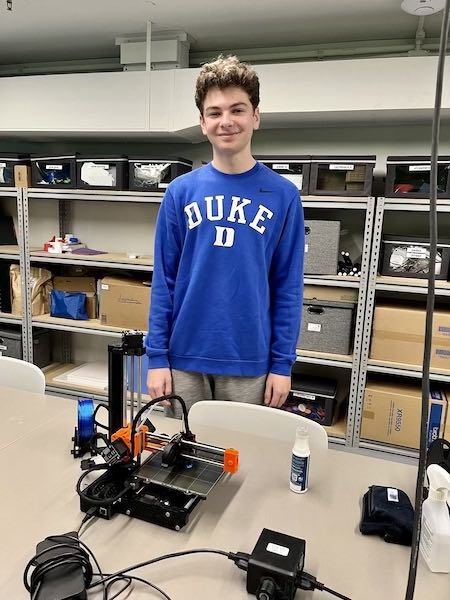 SHS Senior Grant Lieberman taught the class.