To All Whom Much Has Been Given, Much Is Required. Participate in SNAP for HOPE
Details

Written by

Joanne Wallenstein

Hits: 485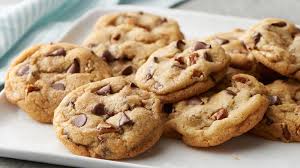 Scarsdale Neighborhood Association Presidents and all of the Scarsdale Neighborhood Associations invite you to participate in SNAP for HOPE, a six week of Village-wide holiday season service to provide baked goods, books and toys to HOPE Community Services in New Rochelle.
All Scarsdale residents are invited to assist HOPE (Help Our People Eat) Community Services. HOPE is the largest emergency Food Pantry and Soup Kitchen in our region. They need 1,600 baked items every week to provide to their client population, especially families and the elderly, as well as used books and new toys. SNAP's goal is for Scarsdale to meet HOPE's full 1,600 item need every week for the six consecutive weeks from Thanksgiving to the New Year plus donate much needed books and toys.
Scarsdale residents can sign up for as many slots as they are able to bake, collect used books and/or collect and new toys every week, from November 23 to December 28, with a minimum of 25 baking volunteers/families per week (no max!). Delivery of items will be to volunteer leads in Scarsdale each week, any day and any time up until Mondays at 2pm. All deliveries to HOPE will be Mondays from 3:30-4pm, by leads or volunteer families may also deliver their items personally to HOPE.
There are options for EVERYONE in Scarsdale to contribute - young, old and in between. Sign up to participate on Google Sheets here: (Note there are three tabs for pages at the bottom of the doc.)
There are three ways to participate:
-Bake
-Collect Used Books
-Collect New Toys
Sign up for slot(s) to bake and individually wrap 65 baked items during one week.

They need a minimum of 25 volunteers per week. Great for folks who like to bake!

Have fun, be festive! Sign up for slot(s) to collect (and deliver) used or new books over the course of one week.

Call friends, family members, local libraries, etc.

Sign up for slot(s) to collect and deliver new toys over the course of one week.
Special thanks to the corporate volunteers who will be baking for HOPE:

Questions? Email SnapPres10583@gmail.com

Frequently Asked Questions: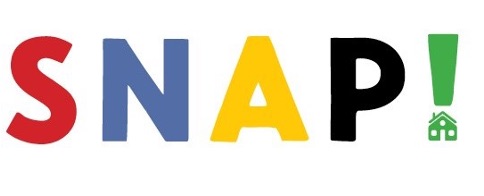 1. How many baked items should I bake?

Each "baker" – individual, family, group, etc, that commits to a baking slot commits to baking 65 individually wrapped and non-perishable baked items. You can sign up for as many slots as you would like!
2. What safety measures should we follow when baking?

Bakers should take the routine COVID safety precautions of wearing masks and gloves.
3. How does the weekly schedule work?

Bakers and collectors do their baking/collecting Tuesday-Sunday of any given week. Monday is "delivery day" – on Mondays, bakers and collectors can choose to deliver their items to HOPE directly or to one of the "Week Leads" who will then deliver to HOPE. If you cannot drive, please contact SNAPPres10583@gmail.com to arrange a pick up.
*All items must be delivered to a Week Lead before 2pm on Mondays.
*Deliveries to HOPE directly are 3:30-4pm on Mondays.
4. How do my baked items, books and/or toys get from me to HOPE?

There are two options: You can deliver them yourself or deliver to one of our Scarsdale Week Leads – who will then deliver all of the items. You must elect one of the options on the Google Sign Up Sheets.
5. What types of books does HOPE need?

Mostly books for children – preschool age through Middle/High School. Workbooks, school books, board books, story books, whatever you have!
6. I have gently used toys – can I donate those?

No, sorry, only new toys.
7. I have a question – who do I contact?

Email SNAPPres10583@gmail.com
Boys Varsity Soccer Team Celebrates Senior Night
Details

Written by

Joanne Wallenstein

Hits: 546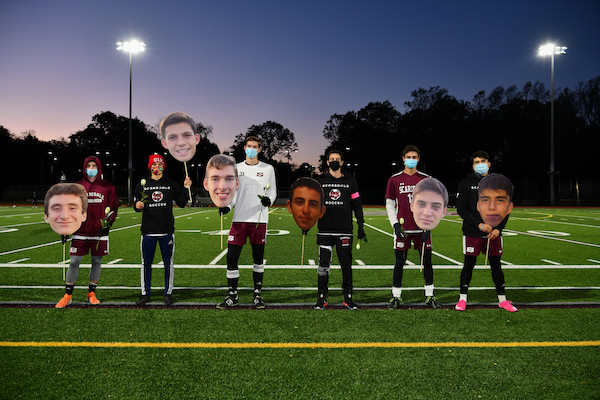 Senior Night ceremony (from left to right): Jack Porter, Michael Waxman, Sebastian Rhett, Cooper Cohen, Adam Wasserman, and Esteban Rudloff. (Senior Alex Coeytaux was unable to attend due to quarantine.)On November 2nd, Scarsdale's Boys Varsity A Soccer team celebrated "Senior Night" with a 3-0 victory over Blind Brook. A pre-game ceremony under Butler Field's new lights honored seniors Alexander Coeytaux, Cooper Cohen, Jack Porter, Sebastian Rhett, Esteban Rudloff, Adam Wasserman, and Michael Waxman. Co-captain Cohen, who tore his ACL over the summer, started off the game with a ceremonial first kick. The crowd's cheers acknowledged Cohen's significant contributions to the team on and off the field for the past four years. Both teams played tough in a goalless first half, with junior co-captain Luke Peltz and junior Roman Tirabassi controlling Scarsdale's midfield and Blind Brook's goalkeeper staving off several strong Raider attacks. Scarsdale's defense remained solid in the second half as its offense asserted itself. With just 6 minutes remaining, Rafael Tassari scored the Raider's first goal, a left-footed strike from 20-yards out. Rudloff quickly added two more goals to the lead, assisted by junior midfielder Eli Gelblum and co-captain-defender Adam Wasserman.
Photos by Jon Thaler. See more here.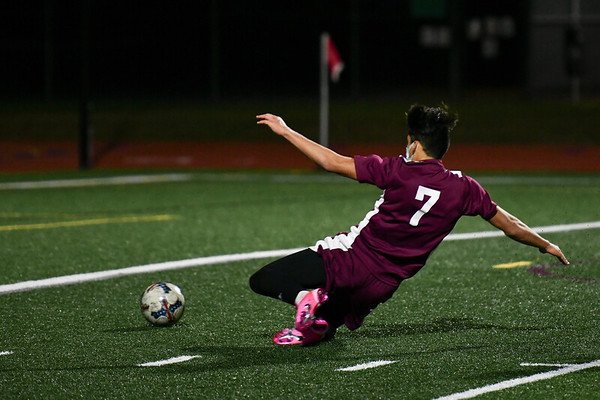 Esteban Rudloff slides and scores to put Raiders up 2-0.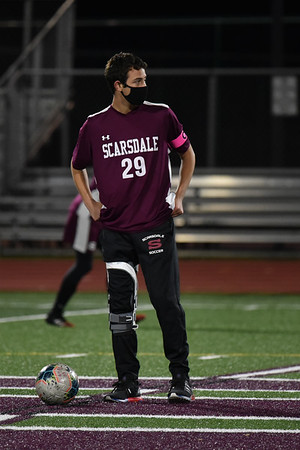 Cooper Cohen taking opening kick-off.
Trick or Treat Virtually for UNICEF and Give Back on Halloween
Details

Written by

Joanne Wallenstein

Hits: 649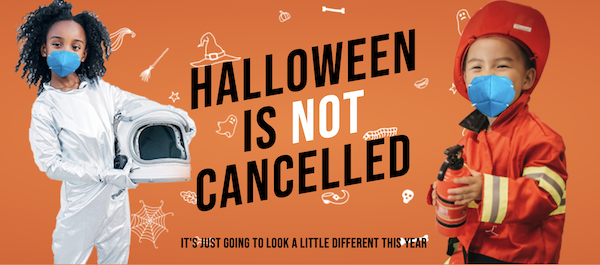 Do you ever wonder what happened to the orange UNICEF box that was used to collect pennies on Halloween? Like everything else, that box has gone virtual. According to UNICEF, only 27% of parents expect to take their children trick-or-treating this Halloween, so UNICEF USA has launched a Trick-or-Treat for UNICEF virtual experience. In honor of the 70th anniversary of this iconic, American tradition, this year's initiative will be comprised of fun, digital and interactive experiences all while teaching children the importance of giving back and fundraising for a socially distanced Halloween.
Parents and teachers can register and create an online profile by visiting trickortreatforunicef.org where they will receive a Virtual Collection Box with a customized link and QR code. By participating in fun activities and watching educational videos, children will earn Trick-or-Treat Coins that add up to real-life donations. As coins are collected, children will be able to say where they would like their earnings to go, empowering them and connecting their efforts to positive impact for children around the world.
"After a stressful year for so many children and young people, we know they need a way to have fun this Halloween, while also feeling empowered to give back." said UNICEF USA President and CEO Michael J. Nyenhuis. "Keeping children safe and healthy has always been at the core of UNICEF's mission and Trick-or-Treat for UNICEF's virtual offering enables children to safely celebrate Halloween while having fun and learning the importance of giving back."
Trick-or-Treat for UNICEF began 70 years ago as a way to help kids affected by World War II. Since 1950, the annual tradition of Kids Helping Kids® - involving donations big and small - has raised $180 million to help UNICEF support children with health care, nutrition, safe water, emergency relief and education.
Scarsdale resident Shelley Diamond is UNICEF USA's Chief Marketing Officer. She says, "For many of us, Trick-or-Treat for UNICEF was our first fundraising experience. The iconic, orange box is a powerful memory of how we were empowered as children to help other children all over the world. While Trick-or-Treat for UNICEF is virtual this year, the goal remains the same - to encourage global citizenship and teach the importance of giving back while making Halloween fun and meaningful." 
Parents and educators are encouraged to visit www.trickortreatforunicef.org to learn more.
The Surprising History of Scarsdale's Black Community
Details

Written by

Joanne Wallenstein

Hits: 1429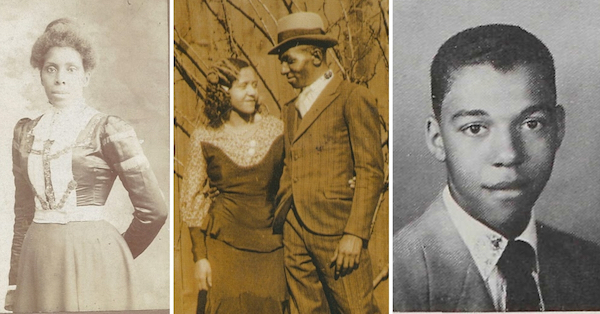 With the issue of race in the forefront, Scarsdale attorney, teacher and historian Jordan Copeland has produced a fascinating video highlighting his research on the Black community in Scarsdale, from slavery to the modern era. Originally delivered as a public cosponsored by the Scarsdale Forum, Scarsdale Public Library, and Scarsdale Historical Society, the video is posted on YouTube and can be viewed here:
The research includes historic photos, documents, maps, newspaper articles and live interviews with the descendants of Scarsdale's first black residents Black people who grew up in Scarsdale from the 1950's to 80's. They paint a portrait of a strong Black community which has been an important part of Scarsdale but has not always been fully accepted.
He begins with the story of Scarsdale's earliest Black residents who were two thirds of Scarsdale's population in 1712. In fact, Thomas Hadden, the first owner of what is now Wayside Cottage and 150 acres of land, had three children with his wife and another five with his slave or "wench Rose" who he provided for in his will at the time of his death in 1762.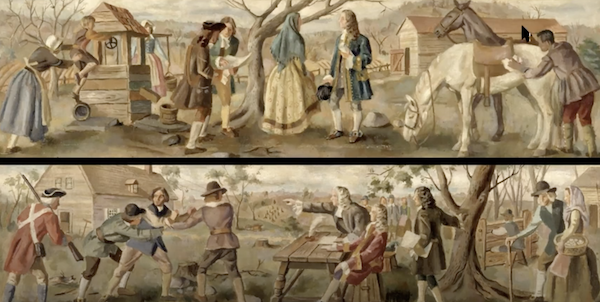 As evidence, Copeland shows a set of murals that is still displayed in the Scarsdale Post Office that depicts the formation of Scarsdale in 1701 when Caleb Heathcote bought the land from the widow Richbell. The mural includes one slave tending to a horse.
Though discrimination was not unusual throughout Village history, Black children were permitted to attend school with their white peers, which was highly unusual. He shows several school photographs, including a one room Quaker School in the 1890 and another of the students of the Griffin School in the 1920's. Both pictures show both white and black children and adults in attendance at school and the building that housed the Griffin School remains today on the grounds of the Quaker Ridge Golf Club.
By the 1930's, Scarsdale's Black population had grown to 482, but many were living in white households as maids, butlers and chauffeurs.
One of neighboring Edgemont's first Black homeowners ended up in court. Joshua Cockburn, a wealthy steamship captain purchased a tract of land in what was known as "Edgemont Hills." He built a Tudor style home there in 1937 but was sued because the covenant on the land barred black homeowners. A neighbor feared that Black families would harm their own real estate values. Cockburn was defended in court by Thurgood Marshall but lost the case. Despite the defeat he remained in the home because the decision was not enforced.
Copeland shows that Blacks did not significantly participate in Scarsdale's transition from an agrarian to a suburban community. Even as late as the 1960's, Blacks met discrimination when attempting to purchase homes in Scarsdale.
Copeland includes an interview with Joretta Evans Crabbe who shared what happened when her parents tried to buy a home in Scarsdale in 1969. They went into contract to purchase a home in Heathcote without meeting the current owners face to face. When the sellers realized that the buyers were Black, the homeowner called Crabbe's father and asked him to back out of the deal. He said, "My wife is threatening to kill herself and pull up all the plants if we sell it to a Black family." He then offered the buyers $10,000 on a $40,000 house to back off, but her parents refused.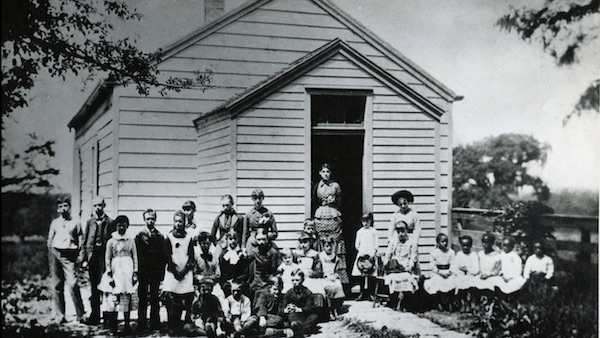 Black and White Students at school in the 1890's
This is just one of the scores of revealing stories that Copeland elicited in his hours of interviews with current and former black residents of Scarsdale.
Here are a few quotes from others who shared what it was like to grow up in Scarsdale.
"We had wonderful friends who were white – but we were "other."
"I didn't go to my prom because there was no one to invite me."
"I had to work twice as hard to be half as good."
"What was hard, was not coming from a family with money."
Some of the listeners who posed questions to Copeland during his presentation hosted by the Scarsdale Forum asked if he would seek changes based on his findings. One wanted to know if streets like Cornell and Griffin that were named after slaveholders should be changed. Another asked if the mural at the post office should be taken down. Copeland made it clear that his purpose for now was to uncover Scarsdale's history rather than to proscribe change.
Copeland is continuing his research and welcomes input. He has set up a discussion and avenues for people to learn more, take action, and support each other. If you are interested, please fill out this form.
Scarsdale Athletes Back on the Field
Details

Written by

Anna Cho

Hits: 929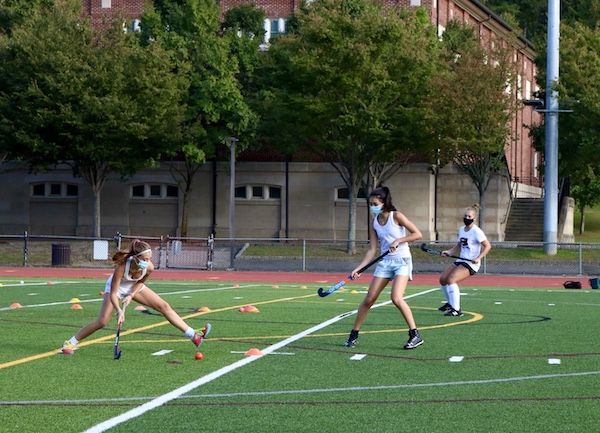 Grades 9-12 of cohort A playing field hockey coached by Coach Bryant and Coach Barton.After a delayed start to the season, student athletes are now out on the tennis courts, track and fields at both Scarsdale High School and Scarsdale Middle School. From the early morning hours as the sun comes up to evenings as the sun goes down, players can be seen training and conditioning throughout the town. While there is still a lot of uncertainty surrounding the fall sports season, the players are making the most of their training.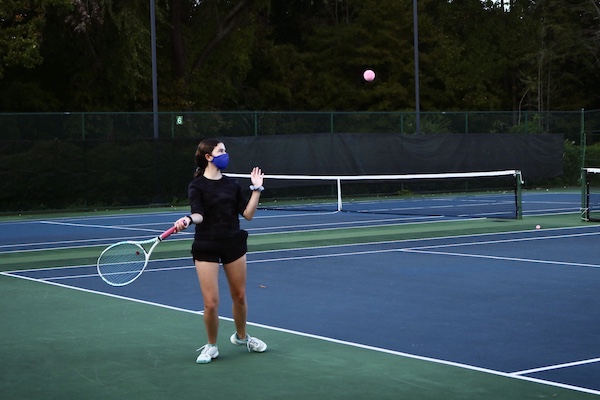 Day one of tennis tryouts for cohort A.
Not all of the traditional fall sports teams are playing. Only cross country, field hockey, boys soccer, girls soccer, and girl's tennis are able to have their fall season this year. Cheerleading, football and volleyball, which are usually fall sports, will wait to begin their seasons until March 1, 2021. Additionally, because Scarsdale High School is split into two cohorts, cohort A and cohort B, coaches are required to keep the two cohorts separate during practices. Both cohorts practice every day, but at separate times.
Senior Varsity A tennis player, Natalie Schonfeld said, "the season is definitely different than I hoped it would be but I'm glad we are able to play." Players feel grateful that they are permitted to play this season at all, especially seniors who are now able to participate during their last year on the team.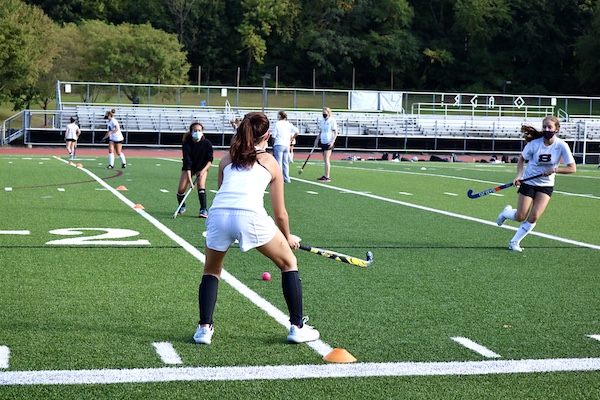 Athletes wear their masks during practice.
Boys soccer, girls soccer, and track and field plan on playing games this season against other schools. However, coaches for the girls tennis and girls field hockey remain unsure about whether games will occur this season since cohorts cannot be mixed. Senior Emily Felder who plays on the field hockey team explained, "Our first game was supposed to be Saturday, but we can't combine cohorts until hopefully the 15th. If we can combine cohorts, then hopefully we can play games."
Fortunately for girl's tennis, doubles will continue as planned this season. A very noticeable difference this year, is the appearance of masks on everyone's faces, one of the many consequences of COVID that makes it difficult to breathe at times. Natalie described, "It's a little challenging adjusting to these changes. Playing with a mask is a little tricky, but as I play more often with it, I think it is getting easier. Mask breaks during games also help."
While the sports teams do face some obstacles, both athletes and coaches alike remain optimistic about this season and hope that eventually the cohorts will be able to mix to form full teams.