How One Scarsdale Woman Changed the Landscape of Afghanistan
Monday, 06 December 2010 18:28
Last Updated: Monday, 06 December 2010 21:46
Published: Monday, 06 December 2010 18:28
Hits: 5563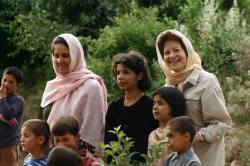 Here's an amazing story of how a woman's first job out of college in 1965, drove her dreams for a post-retirement career 39 years later -- helping to rebuild a war-torn country and get thousands of people back on their feet. Upon graduation from Connecticut College, Dana Freyer took a job at the United Nations working for the Afghan Ambassador from 1965 -1968. She went on to law school, graduated and worked for a year as an attorney. Then with her husband Bruce, she took a year off and embarked on a life-changing adventure. They rented a Volkswagen Beetle in Germany and toured rural Afghanistan; a picturesque country, filled with old-growth forests, vineyards and fruit and nut trees that were a staple of the agricultural economy. The Freyers were moved by the hospitality of the people of Afghanistan, which was known as the orchard of Central Asia.
They returned to the United States to pursue their careers and start a family, only to see Afghanistan destroyed by 30 years of war. During the Soviet invasion in 1979, all of the country's treasured trees were cut down, leaving farmers without a livelihood or a future. Though the United States provided aid to the Mujahideen to drive out the Soviets, we did little to help rebuild the country once the Russians were gone.
Dana Freyer worked diligently for years, rising to become a partner at Skadden Arps in New York. In 1977, she and her husband moved to Scarsdale, where they still live today. Fast-forward to 9/11/01, Freyer describes watching the World Trade Center burn from her office in New York and thinking about how she might help to convert Afghanistan from an incubator for terrorists to a responsible nation. How could she help them to rebuild their lives rather than foster terrorism?
With these thoughts in mind, the Freyers returned to Afghanistan in 2003 and toured the countryside, meeting with village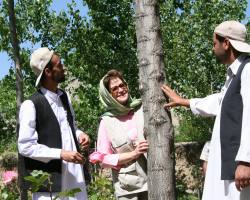 elders to see how they could help. They spoke to farmers and villagers, and drank endless cups of tea and learned that the greatest need was to rebuild the orchards. With trees in place, people would have an income and a job, and could then rebuild homes, schools and clinics.
The Freyers returned home and worked on plans to build an Afghan NGO – or enterprise --, which would be run by Afghans. The purpose would be to work with Afghan farmers to help them to restore their orchards and woodlots. Rather than sending foreigners with expertise they hired and trained Afghans to take charge of their own futures and lead the rebirth of this critical sector of the economy.
In 2004, with $150,000 raised from family and friends, the Freyers began the Global Partnership for Afghanistan (GPFA) and hired two Afghans to begin operations. The Freyers traveled to rural Guldara where they offered to help 30 farmers develop 30 fruit orchards by providing them with 50 tree saplings, fertilizer and training. But the village elders asked them to do more with less – they wanted the GPFA to help 60 farmers get started on half of the land, which they agreed to do.
Since 2004, the organization has grown steadily and now has a staff of 180 professionals of whom 40 are women. To date, they have helped 15,000 rural farmers by partnering with local leaders and farmers in 450 villages. The group helps both men and women to plant and prosper.
The partnership is funded through individual contributions, as well as government funding from the US and the European Union, and the World Bank. The Partnership now has an active Board of Directors, a Comptroller, a Finance Director in Kabul, and a Director in New York who run a transparent, professional organization.
The fact that Afghans -- not foreigners -- run the partnership, does much to lessen interference by the combatants in the ongoing hostilities in the country. The farmers and the staff are part of the communities in which they work and they are invested in protecting their land. Farmers produce apples, apricots, plums, peaches, pomegranates, pistachios, almonds, all of which are sold in Afghanistan. Since 80% of the Afghan economy is tied to agriculture, the GPFA is making an impact in returning the country to prosperity.
Freyer and her husband originally travelled to Afghanistan several times per year, but now go only once a year, when they drive from province to province in a dusty Toyota Corolla. When she visits, Freyer does not see a nation at war - instead she sees people toiling in the fields in an effort to rebuild their lives.
Most recently, Dana Freyer was honored for her achievements when she was named one of ten winners of the 2010 Purpose Prize for her work to alleviate rural poverty in Afghanistan. Now in its fifth year, the $17 million Purpose Prize program is the nation's only large-scale investment in social entrepreneurs over 60 who, in their encore careers, are using their experience and passion to make an extraordinary impact on society's biggest challenges. Dana was chosen among 1,400 nominees for her work through the Global Partnership for Afghanistan to alleviate poverty from the ground up by providing Afghans with the tools, materials and skills they need to rebuild their farm-based economy.
Freyer says that the $50,000 in prize money will go to GPFA to be used to enhance their ability to improve their programs and to further their reach. The prize will also draw attention to their work, and hopefully help them to raise additional funds.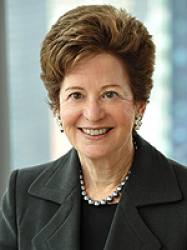 According to Freyer, "The prize money will fund our attack on the severe poverty afflicting the 80% of Afghans who depend on agriculture for income, and whose lands and livelihoods have been destroyed by war. We will continue to train agriculture professionals and farmers who suffer from a 25-year knowledge gap, to empower women to own high-income agriculture enterprises, to restore the devastated environment by supporting orchard, woodlot and other tree-based enterprise development, to improve water management, and to strengthen local agricultural institutions."
See a three-minute video featuring GPFA staff and farmers in Guldara district, north of Kabul, where GPFA began its work in 2004, and learn more about the work of the Global Partnership for Afghanistan here.