Where to Worship for the High Holidays
Thursday, 19 September 2019 07:56
Last Updated: Monday, 23 September 2019 12:23
Published: Thursday, 19 September 2019 07:56
Joanne Wallenstein
Hits: 2252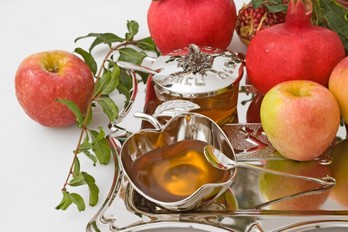 The High Holidays are upon us – with Erev Rosh Hashanah on September 29 and Kol Nidre on October 8. Those of you who belong to a synagogue have likely already received your tickets to services and made plans to worship and celebrate with family and friends.
For those who are not members of a local congregation, the High Holidays offer a good time to visit local synagogues, attend services and see if you would like to join.
Many invite the community at large to worship and here are details from three local congregations with open door policies for certain services.
Bet Am Shalom at 295 Soundview Avenue in White Plains invites everyone to all services.
All are welcome. No tickets. No reserved seating. To help them plan, please register here:
Bet Am is a vibrant, egalitarian Reconstructionist congregation of people from diverse backgrounds, bound together by a shared belief in a thoughtful, progressive approach to Judaism. They warmly welcome all generations and religious backgrounds, including interfaith families, empty nesters, singles, LGBTQ, the scholarly, the observant, and those new to Judaism. When you come into their beautiful services, you will find a distinctive openness and spirituality as they mark the traditional rituals of the Days of Awe. It's an environment of inspiration, welcome, community, and song.
Key things to know: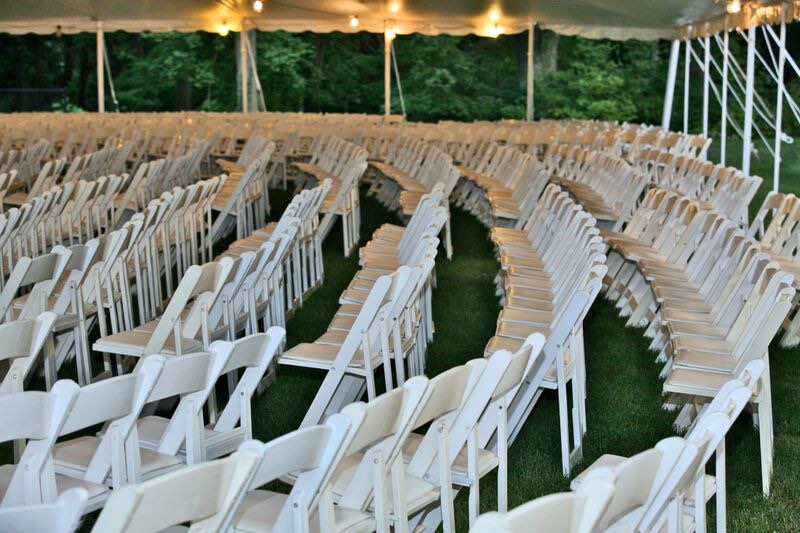 -They have a great child-friendly family service, babysitting, and childrens' activities on both mornings of Rosh Hashanah and on Yom Kippur.
-Services are highly participatory
-They worship – literally - in an open tent on our park-like grounds. The tent is rain-proof and has heaters for chilly weather.
Schedule:
Rosh Hashanah September 29-October 1
September 29
Erev Rosh Hashanah, 6:30 pm
September 30
Family service, 9:30 am
Main service, 9:30 am
Children's activities, 10:30 am
Tashlich, 5:30 pm
October 1
Family service, 9:30 am
Main service, 9:30 am
Children's activities, 10:30 am
Yom Kippur, October 8-9
October 8
Kol Nidre service, 6:30 pm
October 9
Family service, 9:30 a.m.
Main service, 9:30 a.m.
Children's activities, 10:30 a.m.

Congregation Kol Ami is a Reform Jewish Synagogue at 252 Soundview Avenue in White Plains. Here, with members of every age.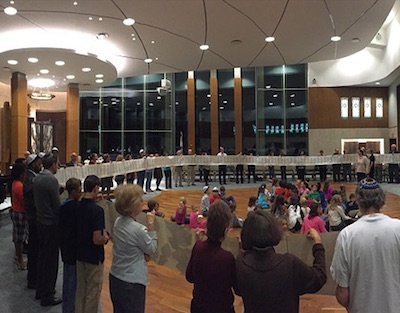 Congregants of diverse backgrounds and identities, are their heartbeat. Here, hear your voice! Reach out at 914-949-4717, www.nykolami.org, or follow them on Facebook and Instagram at #nykolami.
Rosh Hashanah Family Service: Monday, September 30th at 3:30pm (Reception to follow)
Second Day Rosh Hashanah Service: Tuesday, October 1st at 10:00am (Reception to follow)
Yom Kippur Afternoon Service (Schulman Chapel): Wednesday, October 9th at 3:15pm
Yom Kippur Family Service: Wednesday, October 9th
Yom Kippur Memorial and Concluding Service: Wednesday, October 9th at 5:00pm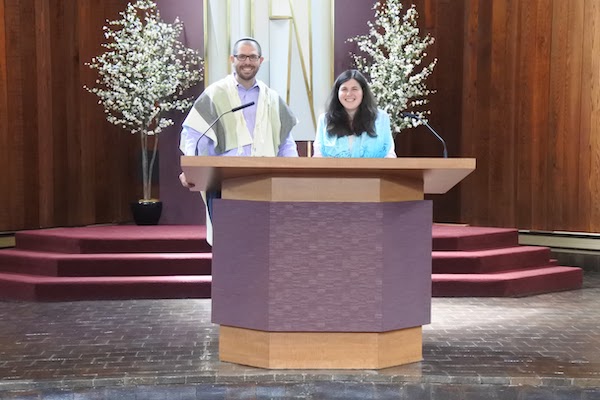 Scarsdale Synagogue Temples Tremont and Emanu-El is a reform congregation at 2 Ogden Road Scarsdale. They invite you to visit the synagogue and congregation, join them for a service and learn more about our community by contacting our Temple Administrator, Fawn Mendelor our President, Karen Chapro or call (914) 725-5175. Check them out online here.
They have scheduled many events and services that are open to the public. See below:
Selichot*
Saturday, September 21
7:15 - 10:00 p.m.
Join friends old and new as they once again welcome in the High Holy Day season. Bring a friend - all are welcome! We'll start the evening by screening the recent New York Times "Critic's Pick" documentary Who Will Write Our History. Executive Produced by Nancy Spielberg, the film tells the story of Emanuel Ringelblum and the 30,000 page Oyneg Shabes Archive, which chronicles firsthand accounts of the Holocaust.
At approximately 9:30 p.m., they will convene in the Sanctuary for Havdallah (as we mark the conclusion of Shabbat) and the brief service of Selichot, which will include the traditional changing of our Torah covers and our initial recitation of our traditional prayers of forgiveness (and the familiar melodies that accompany them).
Erev Rosh Hashanah*
Sunday, September 29
8:00 p.m. - Evening Service
First Day Rosh Hashanah
Monday, September 30
2:30 p.m. - High Holy Day Family Service* - An engaging, song-filled gathering geared for families with children through 3rd grade. Includes a PJ Library story, blessing for new babies and a birthday cake for the World!

Second Day Rosh Hashanah*
Tuesday, October 1
9:45 - 11:30 a.m. – Rosh Hashanah Experience: New Year Nature Walk in Saxon Woods. Meet at Saxon Woods at 9:45 a.m.
RSVP: programs@sstte.org
10:00 a.m. - Morning Service, Main Sanctuary

Shabbat Shuvah*
Friday, October 4
6:15 p.m. Erev Shabbat Service
We continue our High Holy Day journey on this Shabbat of turning and returning to all that is sacred in our lives.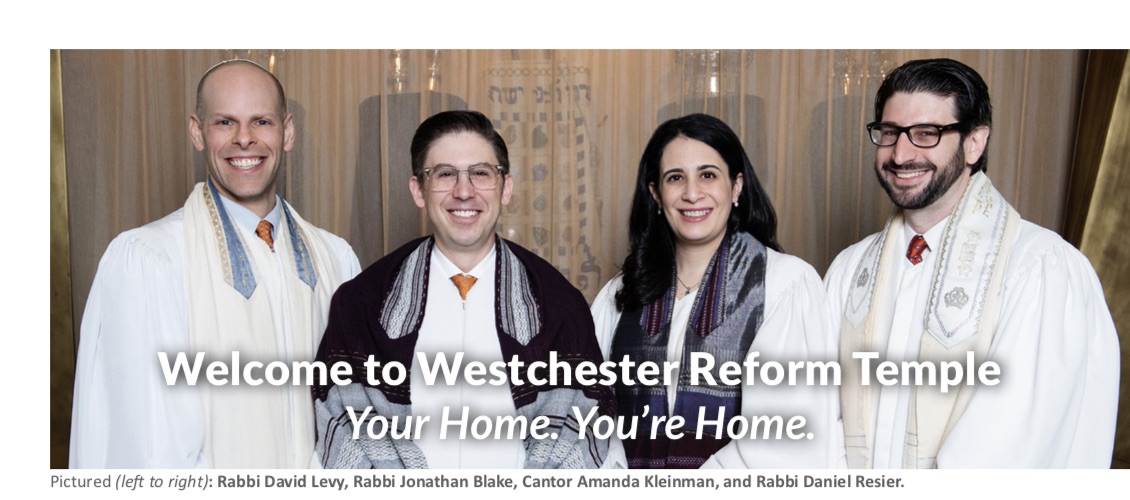 Westchester Reform Temple at 255 Mamaroneck Road in Scarsdale has a wide selection of programming open to the community. Visit their website here for additional information.
Selichot: Saturday, September 21
Program at 7:00 pm, followed by dessert, Service at 8:00 pm
Together with friends from other local congregations, WRT welcomes Middle Eastern vocalist and composer Galeet Dardashti, who will perform her acclaimed work, Monajat. Monajat (a Persian word meaning dialogue with God) re- imagines the Selichot ritual with a gifted ensemble of musicians, an electronic soundscape, and dynamic live video art. Using Persian melodies and Hebrew texts, the work pays homage to Dardashti's grandfather, a master Persian classical vocalist. Through electronics, she defies time and performs with her grandfather.
Following the program, join them for their Selichot service, and reflect on the meditative themes of Selichot and prime yourself for the spiritual renewal of the Days of Awe.
Erev Rosh Hashanah:
Sunday, September 29 5:00 pm: Family Service - Beit Midrash
Rosh Hashanah: Monday, September 30
3:00 pm: *Tot Service - Sanctuary
5:45 pm: *Tashlich with Young Israel of Scarsdale - at Carpenter's Pond Park

Rosh HaShanah (second day): Tuesday, October 1 10:00 am: *Morning Service - Sanctuary
Kol Nidre / Yom Kippur: Tuesday, October 8 5:00 pm: *Family Service - Beit Midrash

Yom Kippur: Wednesday, October 9
2:15 pm: *Musical Meditation and Alternate Yizkor - Sanctuary 2:45 pm: *Tot Service - Beit Midrash
3:30 pm: *Afternoon Service, Yizkor, Ne'ilah - Sanctuary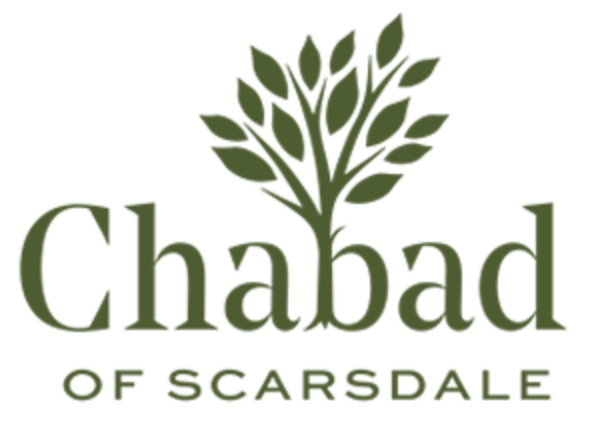 Chabad of Scarsdale will hold their High Holiday Services at the Scarsdale Woman's Club at 37 Drake Road in Scarsdale. Services are free of charge and walk-ins are welcome. RSVP's re appreciated at info@chabadofscarsdale.com. Or visit their website at Chabadofscarsdale.com. Here is their schedule of services:
Rosh Hashanah
Sunday, September 29
Light Candles: 6:23 pm
Services: 7:00 pm
Monday, September 30
Services: 9:30 am
Children's Program 10:30 am
Shofar: 11:30 am
Tuesday, October 1
Services: 9:30 am
Children's Program 10:30 am
Shofar: 11:30 am
Yom Kippur
Tuesday, October 8
Light Candles/Fast Begins: 6:08 pm
Kol Nidrei: 6:30 pm
Wednesday, October 9
Morning Services: 9:30 am
Children's Program: 10:30 am
Yizkor Memorial Service: 11:30 am
Mincha Service: 5:30 pm
Neilah Service: 6:00 pm
Fast Ends: 7:05 pm