Photos Opps from the Field and the Vital Aging Fair
Thursday, 24 October 2019 12:40
Last Updated: Thursday, 24 October 2019 12:41
Published: Thursday, 24 October 2019 12:40
Joanne Wallenstein
Hits: 1705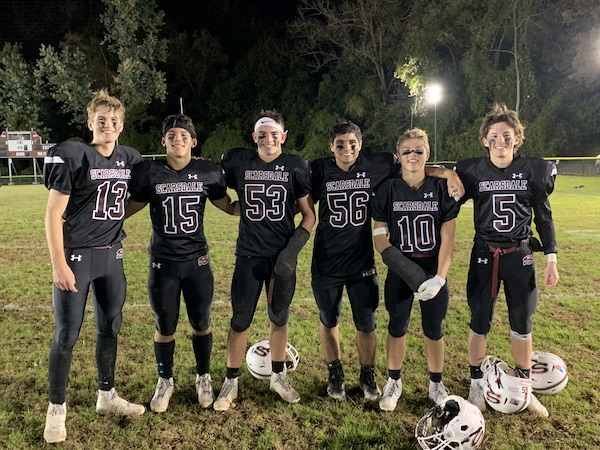 Here are a few photos of activities occurring around town this week.
Above is a picture of Scarsdale High School Juniors who have played football together since third grade. They celebrated their victory over Mamaroneck. From left to right: Noah Ebner-Borst, Ben Miller, Brendan Knopp, Eddie Eforo, Michael Jamesley and Sam Silverman.
This photo was taken at Scarsdale Varsity Football's Senior night where there was a special half time presentation to the seniors with their parents.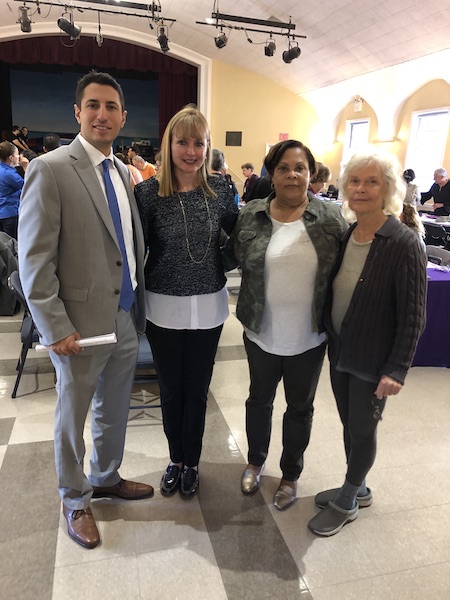 The 4th Annual Vital Aging Fair was held on Monday October 21 at Scarsdale Congregational Church. Maryellen Saenger reports that it was the largest one yet, and very well attended. They had almost 40 vendors delivering free advice and consultations. Pictured at left are County Legislator David Tubiolo, Maryellen Saenger, Claudette Gassler (Library) and Kathy Hurwitz (Scarsdale Recreation).