Bronx River Bike Path Scheduled for Completion in Early Summer
Tuesday, 13 April 2021 12:07
Last Updated: Tuesday, 13 April 2021 12:12
Published: Tuesday, 13 April 2021 12:07
Joanne Wallenstein
Hits: 975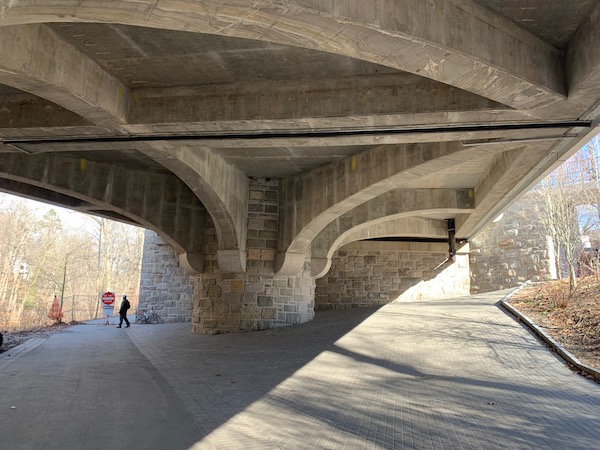 The path traverses under the parkway in Scarsdale Village.If you have driven on the Bronx River Parkway lately, you may have noticed that work is underway on the construction of the bike path to link the missing portion between Greenacres Avenue and Scarsdale Village. This 1.6 mile section of the path has been long in the works and will link the upper portion which extends north to Kensico Dam with the southern portion that travels to Yonkers.
The work is being done by Westchester County and is scheduled for completion early this summer.
After receiving objections from Fox Meadow residents who did not want the path to be sited on the east side of the parkway, the county made plans to route this section onto the west side. Unfortunately, to traverse the parkway, riders will need to cross Fenimore Road on or near the bridge. Residents are concerned about bikers and walkers traversing the busy roadway. But according to David DeLucia of the Westchester County Parks Department, at Fenimore Road there will be an "enhanced pedestrian crossing with flashing lights to alert motorists."
So far the work looks beautiful and the path will be a wonderful enhancement to the neighborhood.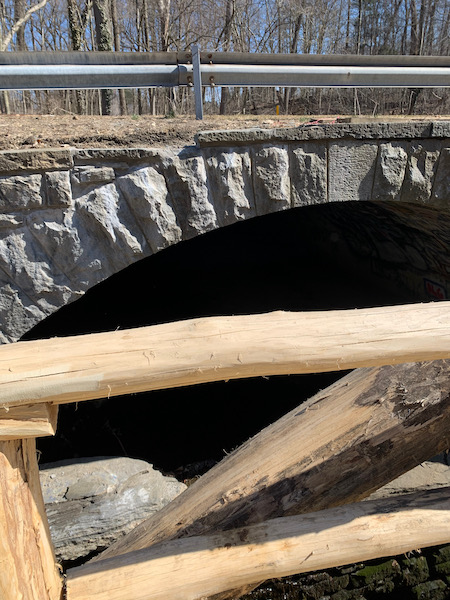 The path includes scenic vistas over the Bronx River.