Raider Pride is Back
Tuesday, 05 October 2021 13:14
Last Updated: Tuesday, 05 October 2021 13:14
Published: Tuesday, 05 October 2021 13:14
Daniel Love
Hits: 780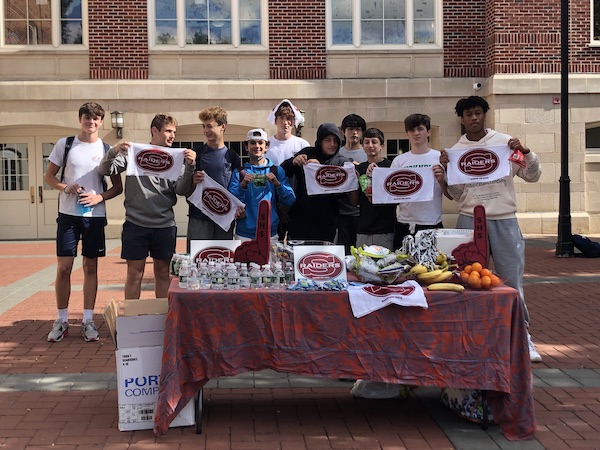 After a break in 2020 due to the pandemic, Raider Pride Week was back at Scarsdale High School, during the week of September 27, stronger than ever. Maroon and White, the athletic booster organization, kicked off Raider Pride week by distributing black WE ARE SCARSDALE tee shirts to student organizations and teams to demonstrate support for the Friday night homecoming black out game vs. Mamaroneck.
Students dressed for Raider Pride week starting off with pajama day on Monday, September 27th. They continued to show their school spirit by wearing red, white, and blue on Tuesday. Maroon and White supplemented Wednesday's white out with healthy snacks for students after school before teams' practices. On Thursday students wore maroon and even more school spirit was visible with Raider Rooter magnet mania in the parking lots.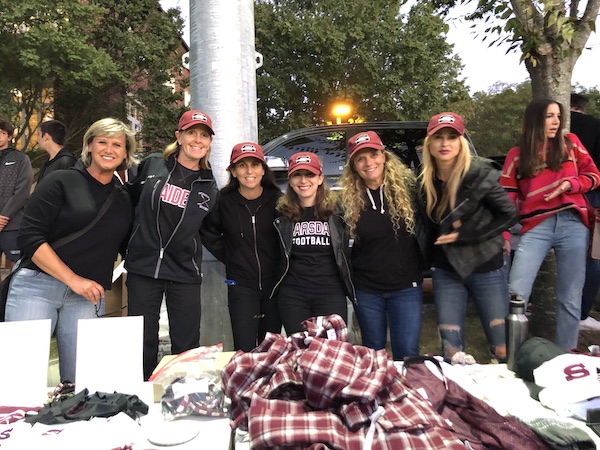 Raider Pride Week culminated on Friday with the first ever outdoor Pep Rally. SHS teams, clubs and teachers, dressed in black, demonstrated their skills and Raider pride on Butler Field while the band played on the track, and students assembled by grade in the bleachers, on chairs and on the turf. To make the pep rally safer and socially distant, the event was held outside rather than in the gym. Student Government Advisor Lauren Barton, "the major difference is that the pep rally will be outside and students will be spaced apart on the turf and bleachers. Masks are required for students, faculty and staff watching as well."

When asked about how school spirit has been affected by the pandemic, Student Government President Claire Scarcella stated, "Ever since the start of the year student government has noticed a change in the school dynamic and community. The spirit levels have been way up and we knew that this was our opportunity to "redefine" our school spirit week! We are so happy with the outcome of our spirit days!"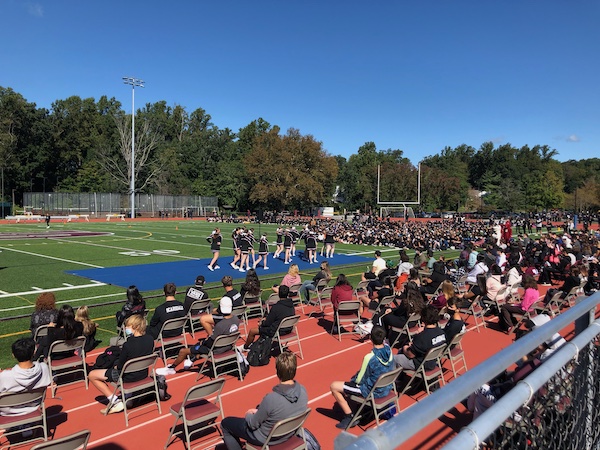 Students and faculty agreed that the outdoor format for the pep rally was a welcome change that was not only safer but much more enjoyable and helped the entire high school community feel more connected.