Support the Scarsdale Library: We Rely on You
Tuesday, 07 December 2021 08:51
Last Updated: Tuesday, 07 December 2021 09:00
Published: Tuesday, 07 December 2021 08:51
Joanne Wallenstein
Hits: 1139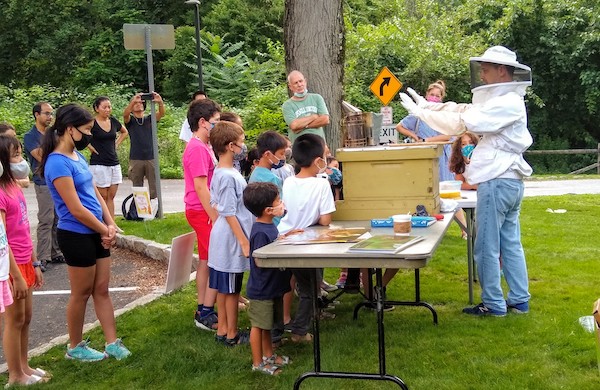 Honeybees and Pollinators with John Gallgher
(This letter was written by Dara Gruenberg, President of the Friends of Scarsdale Library)

Hopefully 2021 has brought forth an emerging sense of normalcy. As most of you know, the newly renovated and modernized Scarsdale Public Library proudly opened its doors last March and has been bustling ever since!
To launch the Library's re-opening, the Friends hosted a community-wide Love our Library spring celebration, which generated a palpable feeling of enthusiasm and excitement amongst attendees after many months of isolation, and also sponsored an uplifting art installation entitled Hindsight 2020, which showcased some of Scarsdale's talented artists exploring their responses to COVID.

In addition to the Library's physical enhancements, this year the reinvigorated SPL offered the community a plethora of virtual and in-person programming and activities. Some of the programmatic highlights include the restart of our Teen Advisory Board, Becoming Podcast, and the Historical Research Conference for teens as well as the Tails & Tales Summer Reading Game for our youngest Library-goers. The Friends continued to fund some Library favorites such as the SPL Writers' Center, book discussions and speaker series, the museum pass program, and the book delivery service for the homebound. The Friends also underwrote much of the state-of-the art technology you now find at Olmsted Road in order to ensure a productive and user-friendly experience for everyone. As we move forward, we strive to maintain this momentum by delivering a variety of robust offerings ranging from exercise classes to poetry readings, and from craft lessons and to walking tours.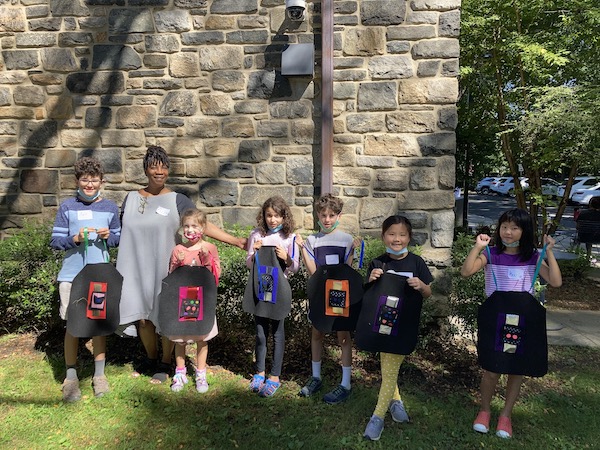 Sew It! Halloween Capes with Ellen Lumpkin Brown

Donor support is vital in order to sustain these programs and to support ongoing innovation at the Library. The Friends relies on your contributions in order to maintain the SPL's vibrancy. Since the Friends is a not-for-profit entity, your generosity is crucial as we strive to make Scarsdale's library a model of national excellence.

Please show your support by clicking on this link to become a Friend of the Scarsdale Library--our calendar year runs from December 1st to November 30th. We are truly grateful for donations of any size, and all the funds raised will be dedicated toward the ongoing improvement of our treasured community gem.

We would like to extend our warmest wishes to you all for a safe and joyous holiday season. May the new year bring peace, happiness, and of course, good health--along with lots of excellent reading, movie-watching and inspired learning!
Click here to make your donation today.
Warmly,
Dara Gruenberg
President, Friends of the Scarsdale Library

P.S. Mark your calendars: On the evening of May 20th, 2022, the Friends will be holding a Spring Fundraiser at the Library. Planning for this event is already in the works. Please be sure to save the date!