Rachel Moseley Appointed President of the Board of the JCCMW
Wednesday, 13 July 2022 09:44
Last Updated: Wednesday, 13 July 2022 09:45
Published: Wednesday, 13 July 2022 09:44
Joanne Wallenstein
Hits: 2331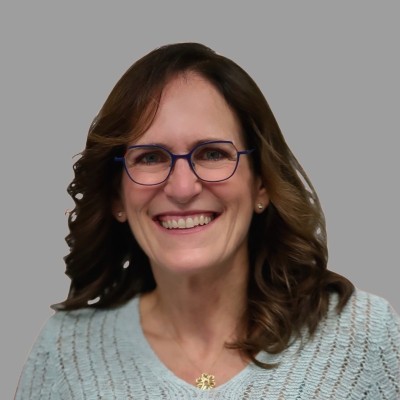 Rachel Moseley, who will retire as the Director of Information Technology, Chief Information and Data Protection officer for the Scarsdale Schools this summer, does not let grass grow under her feet.
On July 12, we received the following email from Moseley, announcing that she has been elected to serve as the President of the Board of the JCC Mid-Westchester, where she has been a board member for nine years.
Read the announcement and her interesting life story below:
Dear JCCMW Community,
I am honored that my colleagues on the JCC Mid-Westchester Board of Directors have voted to appoint me as the new president of the board. I have been a part of the JCCMW leadership for the past nine years, having served as both board member and, more recently, as board secretary. I always marvel at the impact this agency makes and the work it champions on behalf of our community.
For the last four years, our board has been expertly led by Dr. Ellen Reinheimer. Much of her tenure was focused on supporting the JCCMW as we navigated the challenges of COVID. We stand here today in a position of strength, serving many members of the Westchester community because of her tireless work and commitment. I thank Ellen for handing over the leadership reins with a JCCMW poised to thrive in the years ahead. I am also grateful that she will continue to serve on the JCCMW Board, as a member of the executive committee, such that we can continue benefiting from her insights and experience.
What's more, I am thrilled to be working in close partnership with our new CEO, Elise Dowell, who has truly hit the ground running since she joined us in January. Her exemplary vision, strong leadership and management expertise have been evident from the start, as well as the sense of warmth and compassion she brings to everything she does.
For those who do not know me, I have deep roots not only here at the JCCMW but in our own corner of Westchester. I raised my children in Scarsdale, where my husband and I still live, and I worked for nearly 20 years for the Scarsdale Public Schools. For the past six years, I served as the district's director of information technology, chief information and data protection officer. Last year, I announced my retirement, which takes effect next month. I have also held positions at two fixed income electronic trading firms and previously worked at Union Bank of Switzerland, first in Switzerland and then in Manhattan.
I am also fortunate to have been part of, or at least been exposed to, well-established Jewish communities, both in the United States and abroad. I was born in Israel and, at a young age, moved to Switzerland where I spent my childhood and attended university. Through my husband, who grew up in Ireland, I also became part of the Dublin Jewish community. I have always placed great emphasis on the importance of community, as I was nurtured and sustained by the various communities in which I have lived.
It is my intention to ensure that the same type of nurturing, supportive community is available through the JCCMW to all those who need it. From the older adults who make meaningful connections by participating in our variety of programs to the families of children in our early childhood and special needs programs who rely on us for specialized early education and socialization opportunities, I will keep our members in mind at every juncture. You are the reason we do what we do. You make us vibrant and strong.
I look forward to getting to know you all better in the days, weeks and months ahead. In the meantime, I wish you a wonderful summer.
Sincerely,
Rachel Moseley
President, JCCMW Board of Directors