Synagogues Host Drive for "Second Life" Medical Items to be Donated to Ukraine
Tuesday, 26 July 2022 22:34
Last Updated: Wednesday, 27 July 2022 22:20
Published: Tuesday, 26 July 2022 22:34
Max Grudin
Hits: 935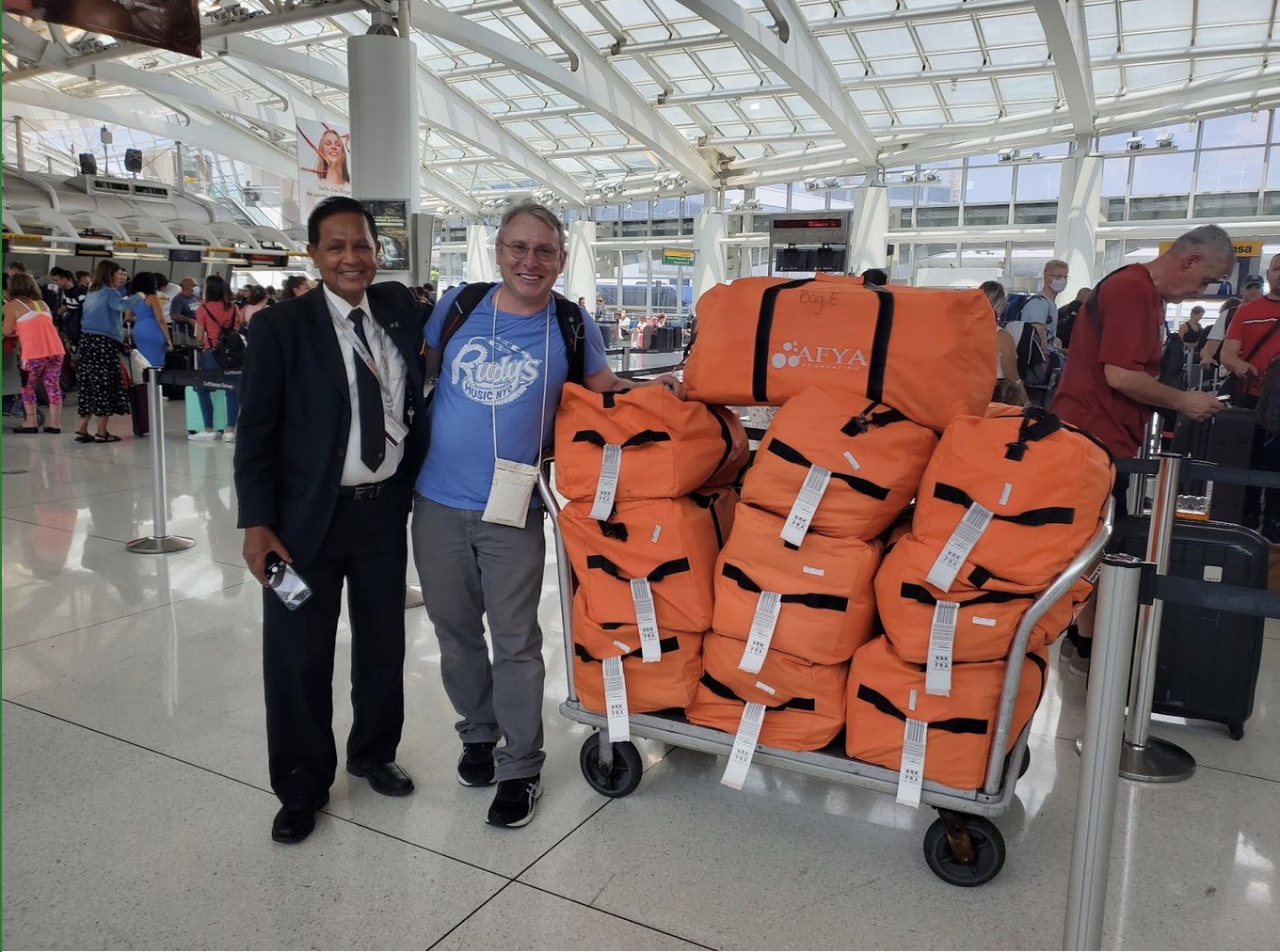 Max Grudin with Shah Haq, a Lufthansa representative at the JFK airport. Lufthansa has been supportive of the effort.
The following article was submitted by Max Grudin of Overhill Road, Scarsdale. He is a native of Vinnytsia, Ukraine.
Despite the many challenges this summer (high fuel prices, extreme heat, gun violence), two organizations are stepping up to help with the Ukraine crisis. Local Jewish congregations Temple Israel and Westchester Reform Temple are co-hosting a donation drive for pre-owned medical items for Afya Foundation, a local leader on aid to Ukraine. Your pre-owned, in-kind donations may be tax deductible. If your organization would like to join the drive, please reach out to Max Grudin (mgrudin@yahoo.com).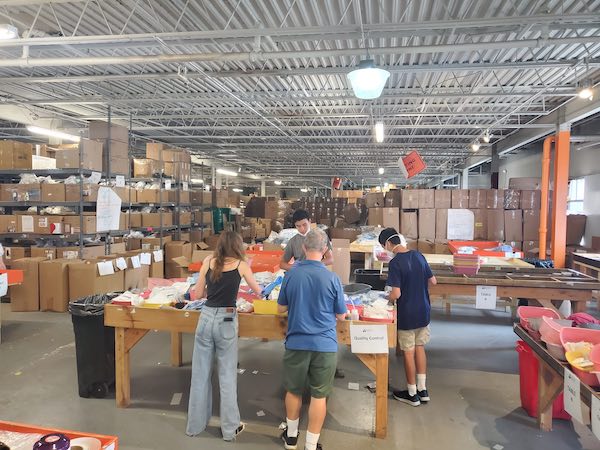 Volunteers performing quality control at Afya's warehouse in Yonkers.Afya was founded by former Scarsdalian Danielle Butin. It is a very efficient nonprofit: for every dollar donated to the Afya Disaster Response Hub an astounding $0.90 goes directly to supporting global health during times of disaster.
Just last week Afya arranged almost 500 pounds of supplies for Ukraine, such as first aid kits, knee braces, gowns, wound care, etc. I personally delivered the supplies to Poland from where volunteers are transporting them to Ukraine. Big thanks to Lufthansa for the support and to my neighbor Nick Buchen for helping bring the bags to the airport.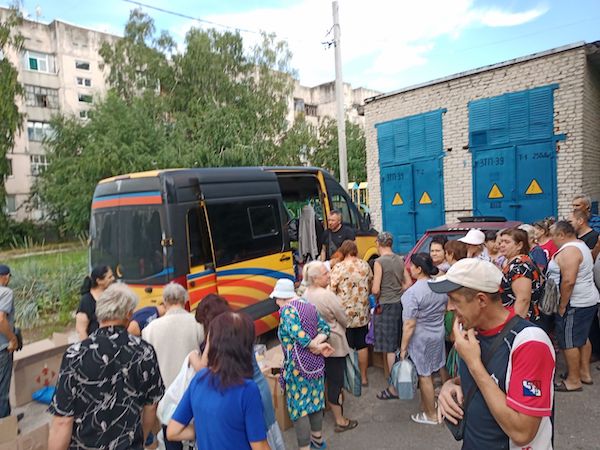 Right now and throughout the end of August, Temple Israel and Westchester Reform Temple are holding a donation drive for "second life" (pre-owned) medical items such as:

-thermometers (no mercury)
-walkers, non-electric wheelchairs, crutches
-stethoscopes
-reading glasses and magnifier glasses
-unopened pain killers and ointments
-test strips, adult diapers, slings, braces, underpads …and so on.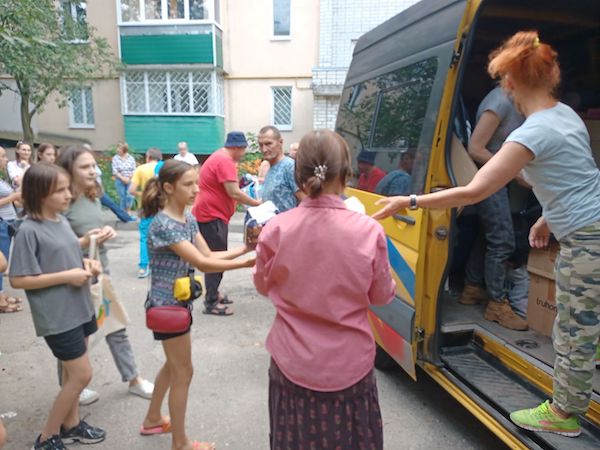 Open packages are OK. No expired medicines. Please contact Sharon Stiefel at the WRT (sharon.stiefel@wrtemple.org) and Rabbi Annie Tucker at Temple Israel Center (a.tucker@templeisraelcenter.org) for their guidelines. The needs are dire; your help is really appreciated.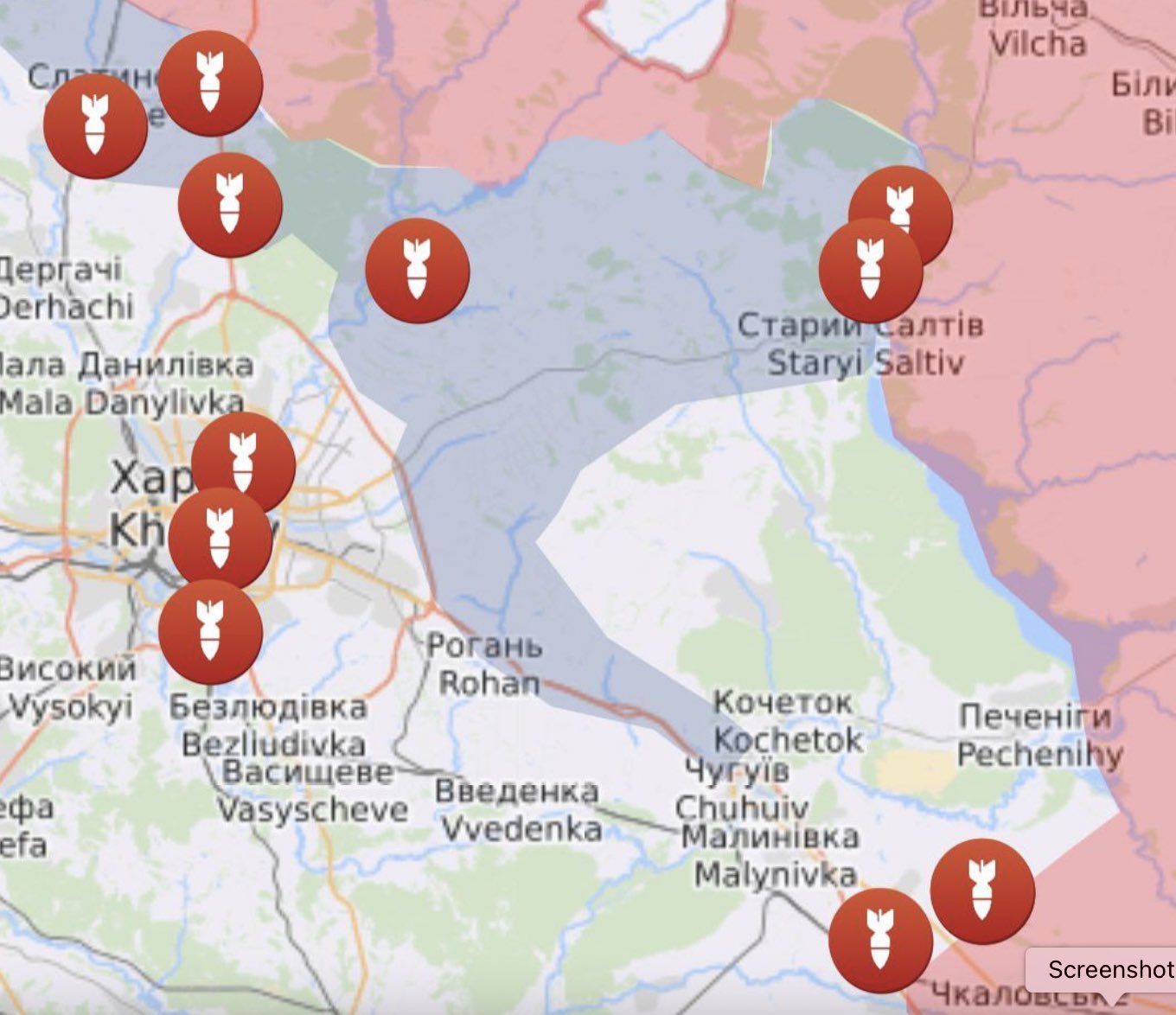 The Kharkiv area map of Eastern Ukraine with the recent Russian missile strikes. The Kyiv-based volunteers delivered two tons of humanitarian supplies to Malynivka (lower right corner, 3 miles from the front lines) on 7/13/2022 just two hours before the strikes.
Afya can provide a letter acknowledging your donation, but for an itemized list of your donations, you should also reach out to the congregations. Please consult with your tax advisor about deductibility of your donation.
Afya also needs funds to buy some items that cannot be obtained otherwise and also to fund transportation to disaster areas. You could bring a check to one of the congregations mentioned above or go to https://afyafoundation.org/donate/ to make a donation. It would be really appreciated. If you want to make sure that your donation goes to a particular cause you can write Afya a check and mention the cause. Or, if you want your donation to go to Ukraine, you can email me (mgrudin@yahoo.com) your name and I will let Afya know. Afya's Ukraine campaign page https://afyafoundation.org/campaign/ukraine/ has a link to an Amazon list of the most needed items.
The Afya supplies I brought to Poland last week will reach volunteers from Ukrainian nonprofit Ridnyi Krai (Brovary branch) in Kyiv, Ukraine before July 31th. These volunteers, led by Svitlana Fedosova, will distribute medical aid to civilians in the Kharkiv region as well as to defenders in the east and south of Ukraine.
In the meantime these volunteers have been distributing other humanitarian help in Chuhuiv and Malynivka, near the city of Kharkiv, three miles from the front line. Few organizations supply these dangerous areas, and these volunteers provide help that is otherwise not available.
Acknowledgments (apologies if I have missed anyone)
-The Afya Foundation - Danielle Butin, David Bourns, and Arilene Garcia for providing and packing the supplies and for the motivation.
-All the Scarsdale donors who gave funds and supplies to the Afya Foundation, to other charities, and to me.
-The Lufthansa Group for their support. Shah Haq is their representative who managed the check in process very efficiently!
-Dara Broxmeyer Gruenberg - for connecting me with Afya and advice
-Westchester Reform Temple - Rabbi Blake, Mary Blum, and Sharon Stiefel for spearheading the donation drive effort
-Temple Israel Center - Rabbi Annie Tucker for joining the effort at a short notice
-Nick Buchen for helping with the transportation and handling of the Afya Foundation supplies
-The Scarsdale Forum for giving me an opportunity to speak about the issue
-Mykhailo Sorochynskyi for transferring the supplies from Poland
-Svitlana Fedosova and the Ridnyi Krai Brovary Branch for their selfless dedication…and my wife Ingrid Tamm for giving me time and inspiration to work on this.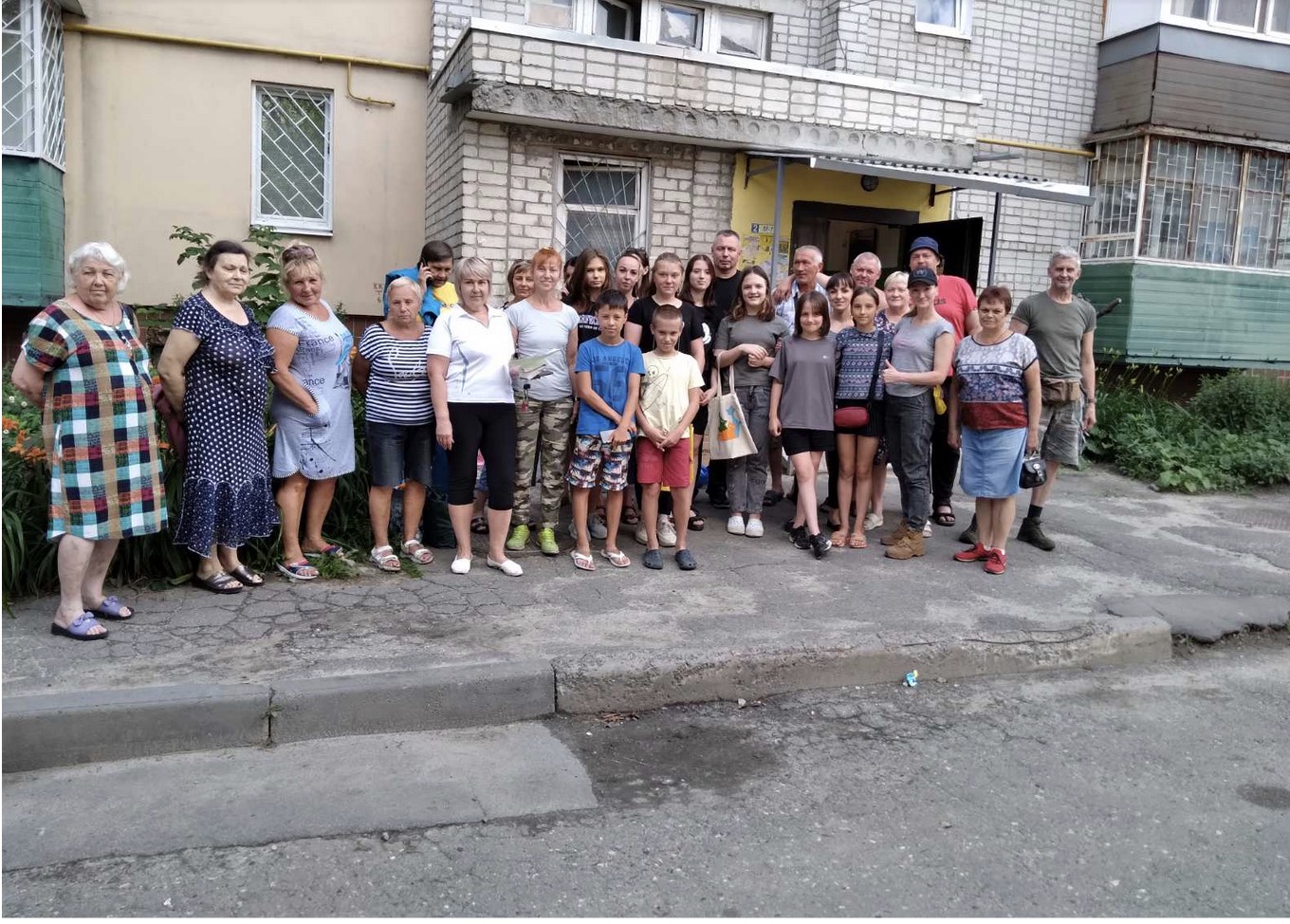 The locals get very little humanitarian support because many volunteer efforts do not distribute supplies in unsafe areas. A lot of women and children came to get help.