Patrick Prioritizes Well-Being, Diversity, Equity and Inclusion For the 2022-23 School Year
Wednesday, 07 September 2022 08:46
Last Updated: Thursday, 08 September 2022 13:36
Published: Wednesday, 07 September 2022 08:46
Joanne Wallenstein
Hits: 541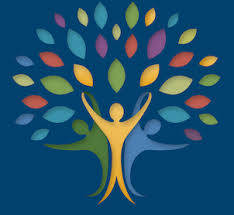 Interim Scarsdale School Superintendent Drew Patrick sent the following message to the community communicating his ethos for the coming school year.
Dear Parents, Caregivers, and Community Members,
As we say in the schools, Happy New Year! As the summer gives way to an exciting new school year, I do hope you have all taken the time necessary to rest, recuperate, and reflect. I am delighted to add my own welcome to the 2022-23 school year to those extended by our Board of Education and our building principals.
On Wednesday morning, the faculty and staff gathered for our annual convocation ceremony on Butler Field to launch the new year. In addition to staff, Board of Education members were in attendance, along with this year's Parent Teacher Council President, Lauren Grossberg. Board President Amber Yusuf shared words of encouragement for the year, as did Ms. Grossberg and Mr. Joe Vaughan, the President of the Scarsdale Teachers Association. As I stood to deliver my own message, I was energized by the fact that there were strong overlapping themes among our words. We each acknowledged the shared hardship of the past two and a half years, along with the hope for a return to the familiar. We also communicated messages about building community, and the importance of reengaging with our parents and with each other, as the challenges of the pandemic start to give way to more inclusive and collaborative opportunities. In short, we are unified in our view that the year holds incredible promise for our students and families!
That's not to say we won't have challenges to address and overcome. As I noted in my remarks, we are in new territory as educators, operating at a unique moment in the history of public education. Our responsibility is to fulfill Scarsdale's mission to sponsor each student's full development, enabling our youth to be effective and independent contributors in a democratic society and an interdependent world. We must do this at a time when our democracy seems increasingly fragile, with the first generation of young people living their entire lives in the presence of social media, and in a landscape where truth and facts are expertly distorted and disguised. On top of this, we continue to confront the circumstances of raising and educating kids in the midst of a devastating global pandemic. As I said, there are challenges, but I assure you we are up to the task.
One of our strategies this year will be to organize our work as educators around a few key priorities. We are calling this effort Connecting our WIDE Community. Connecting refers to both connecting the dots- helping our educators to see the full K-12 picture, and to recognize how their individual goals and work support the mission and the larger purposes of the education we provide. Connecting also refers to working with one another in partnership. Our best work happens when we are working well together, sharing, and learning with and from one another in order to advance something greater than ourselves.
The acronym WIDE stands for Wellbeing, Inclusion, Diversity and Equity. This reorganizes DEI to include well-being as a co-equal partner in the work of creating an even more inclusive, diverse, and equitable learning community. WIDE reflects both a fundamental precondition for learning and an ambitious goal. We want our students to be good at learning AND at life; and we all must seek to thrive, not just survive. Thus, we must find ways to make everyone in our learning community feel like they belong and are included. Last year we were challenged by our DEI consultant Dr. Derrick Gay to reconsider the word diversity, and to do so in two important ways. The first, to see diversity as a space to which we all share a claim, because we are all diverse. The second, to shift our mindset from thinking about diversity as a particular type of person to thinking about it as a goal that adds value for everyone in our community by focusing on excellence and equity simultaneously. We expect to continue this work by aiming to adopt shared definitions for the terms inclusion, belonging, diversity, and equity, and by constructing a visual representation- a model- that communicates both these definitions and our vision for how DEI, or WIDE, can guide our practices. Simultaneously, we will continue our collaboration with Dr. Gay to deepen our knowledge and skills, even as our seven schools continue their WIDE work in unique and specific ways. We look forward to communicating more about this important work in the near future. In the coming months, I will be attending elementary school general PTA meetings to hear from parents about their hopes and interests with respect to our work in this area.
Finally, nurturing community is our fundamental charge as educators and human beings, and it is the surest route to wellbeing. However, the pandemic, coupled with the challenges of digital life, has surfaced disruptions in typical patterns of social emotional growth and development, as well as challenges to concentration, engagement, and deep thinking for our students. Complicating things further, the pandemic also upset our normal patterns of school:home connection. Our ability to confront these challenges depends on our willingness to come together as a community, and to actively work to create community in all of our spaces, interactions, and encounters. This is because each of us plays a role in creating community, utilizing partnerships and leveraging the urgency of our purpose. We will be challenging ourselves each day to think of ways we can build community and help our students, families, faculty, staff, and leaders flourish.
In conclusion, it is my hope that this simple framework, Connecting our WIDE Community, can serve as a helpful structure for collaborating to fulfill our mission. I want to thank you, our parents, caregivers, and community members, for entrusting us with your children. We look forward to engaging with you in our schools and events, and expect this to be a transformative school year!
Sincerely,
Dr. Drew Patrick
Interim Superintendent of Schools