SHS Students Collect More Than 100 Bags of Children's Clothing for 914Cares
Monday, 03 October 2022 12:11
Last Updated: Monday, 03 October 2022 12:19
Published: Monday, 03 October 2022 12:11
Daniel Love
Hits: 671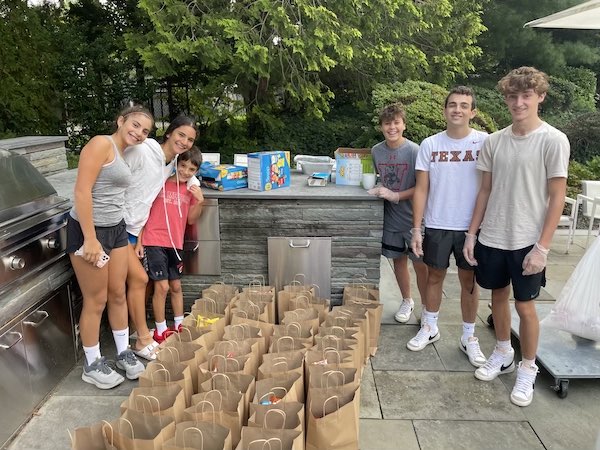 On September 15, 2022, Scarsdale High School's Baby2Baby Club organized a used clothing drive for 914Cares, a local non-profit organization whose mission is for everyone in Westchester to live a full and happy life free from the hardship of poverty. 914Cares distributes tangible, essential items to families in need throughout Westchester.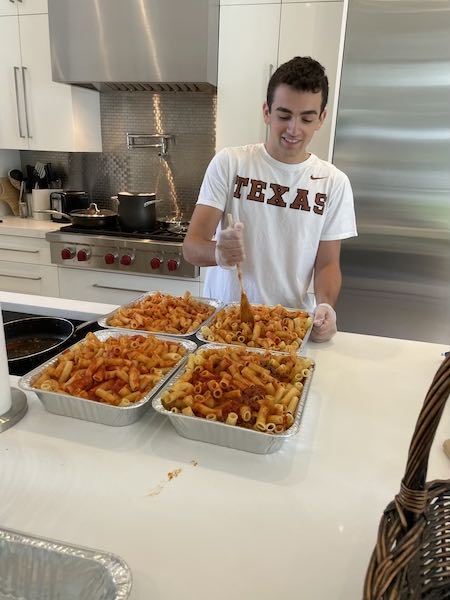 Baby2Baby collected more than 100 bags of all types of needed children's items donated by our local Westchester community. In addition, SHS Baby2Baby, cooked a pasta dinner and put together over 40 lunches for St Bartholomew Church's Soup Kitchen. SHS Baby2Baby is run by Scarsdale High School students, Tyler Ziffer, Ali Schwartz and Claudia Rosenberg.
Last year, the Baby2Baby club collected and donated over 4000 diapers to 914Cares and more than 2500 to Bundles of Joy, a not-for-profit charitable organization that provides essentials to babies, toddlers and new parents in critical need. It also donated 50 brand new coats
to the church and raised over $1000 for UNICEF for Ukranian children.
Baby2baby pivoted during Covid from doing fundraisers to building partnerships with local agencies like 914Cares and local soup kitchens to collect goods directly from the community and donate them to the people who needed it the most. To meet the evolving needs of the
community, this past year Baby2Baby also started making take away lunches to distribute throughout the community.
Baby2Baby would like to thank the Scarsdale community for its generosity and positive impact on helping children in need. They are currently holding a coat drive. For more information on how to donate please email tziffer24@scarsdaleschools.org.
(Pictured at top: Stevie Rosenberg, Claudia Rosenberg, Jordy Rosenberg, Joey Pappalardo, Tyler Ziffer, John Pappalardo)