Wait - There's One More Important Election - Vote on Tuesday
Sunday, 13 November 2022 14:05
Last Updated: Sunday, 13 November 2022 14:10
Published: Sunday, 13 November 2022 14:05
Joanne Wallenstein
Hits: 398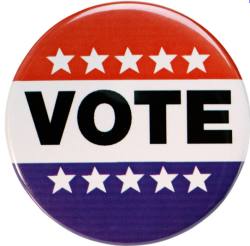 Please vote in the CNC Election on November 15, 2022, 7:00-9:30 am and 2:00-9:00 pm at the Scarsdale Library.
The 30 members of the Scarsdale Citizen's Nominating Committee (CNC) each year choose a slate of non-partisan candidates to run in Scarsdale's March election for Mayor and Village Trustee positions. There are 12 new CNC members who are up for election on Tuesday, November 15.
The current and proposed new CNC members are:

This year several amendments to the Non-Partisan Resolution (NPR), which is the document that governs the CNC process, are also part of the CNC election ballot.
This year there are 7 substantive proposed amendments to the NPR, and 8 non-substantive ones. All of the amendments can be reviewed at www.scarsdaleprocedurecommittee.org.
One of the substantive proposed amendments would allow Scarsdale residents who are not U.S. citizens to fully participate in the CNC process by serving on the CNC, signing CNC petitions and participating on the Procedure Committee.
"At this year's CNC election we have on the ballot an amendment to our governing resolution which will allow non-citizen Scarsdale residents to participate in the CNC," said Michelle Sterling, Chair of the Procedure Committee. "We have many residents who live here, own homes, pay taxes, and send their kids to school here, but are not able to participate in their local governance because they are not U.S. citizens. With this amendment we have a chance to allow all residents to get involved and impact their local government by being able to participate on the CNC. I hope that residents come out and vote in support of it at the CNC election on November 15."