Students: National Merit Awards, Pan-American Maccabi Games and Model Building
Wednesday, 10 May 2023 10:54
Last Updated: Wednesday, 10 May 2023 10:58
Published: Wednesday, 10 May 2023 10:54
Joanne Wallenstein
Hits: 534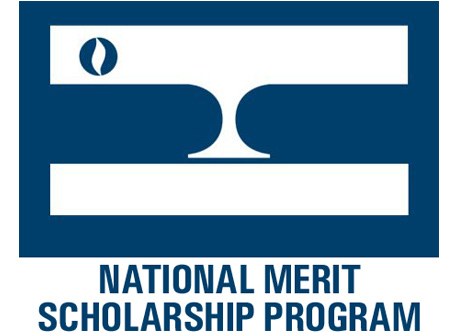 National Merit Scholarship Corporation (NMSC®) announced their $2500 Scholarship winners on May 10, 2023. The 2,500 Merit Scholar designees were chosen from a talent pool of more than 15,000 outstanding Finalists in the 2023 National Merit Scholarship Program.
National Merit $2500 Scholarship winners are the finalists in each state judged to have the strongest combination of accomplishments, skills, and potential for success in rigorous college studies. The number of winners named in each state is proportional to the state's percentage of the nation's graduating high school seniors.
These Scholars were selected by a committee of college admissions officers and high school counselors, who appraised a substantial amount of information submitted by both the Finalists and their high schools: the academic record, including difficulty level of subjects studied and grades earned; scores from the Preliminary SAT/National Merit Scholarship Qualifying Test (PSAT/NMSQT®); contributions and leadership in school and community activities; an essay written by the Finalist; and a recommendation written by a high school official.
Here are the local winners:
Scarsdale High School
Cindy DeDianous
Carly Gelles
Olivia Liu
Edgemont High School
Aarya Kumar
King School
Benjamin S. Persily
Stafford Selected for Pan-American Maccabi Games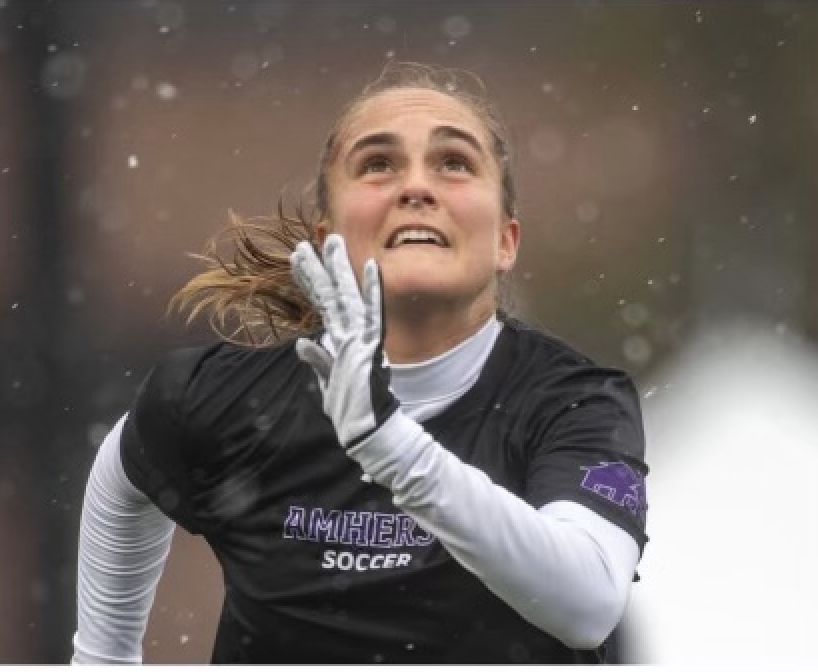 Allison Stafford
Allison Stafford, Scarsdale High School class of 2019 and a senior at Amherst College, has been selected as a member of the US women's soccer team for the 15th Pan American Maccabi Games to be held in Buenos Aires, Argentina from December 27, 2023 - January 4, 2024. The Pan-American Maccabi Games are held every four years in a cycle two years apart from the international Maccabiah Games that are held in Israel. The Games are known as the Jewish Olympics, in which the best Jewish athletes from throughout the world compete. The 2023 Pan American Games are expected to attract 4,000 athletes from 19 countries that compete in 24 sports, with approximately 15,000 spectators. Competitors are required to be Jewish or Israeli. The goal of the Games is to promote athletic competition while fostering a sense of identity and pride among the athletes. During the weeklong Games, athletes participate in cultural activities that are intended to foster camaraderie and immersion in Jewish culture and identity. The Games are named for the Jewish warrior Judah Maccabee who fought against the ancient Greeks. Many notable Jewish athletes have competed in the Maccabi Games, including swimmer Mark Spitz, gymnast Mitch Gaylord, golfer Corey Pavin, and basketball players Ernie Grunfeld and Danny Schayes. Stafford, a four-year member of Amherst College's varsity women's soccer team who plans to attend medical school, said "I am thrilled to have been selected for the US women's soccer team at the upcoming Maccabi Games. It's the culmination of my soccer career. It gives me a great sense of pride to be representing the United States in a world competition that is so meaningful athletically and culturally."
Rozens Takes Gold in Military Model Building Competition

A Scarsdale High School student combined a passion for military history with STEM skills to achieve two gold medals in an international military model building competition on May 6.


Ian Rozens, a 15-year-old freshman at Scarsdale High School, has been building technical-scale miniature models in his family's basement workshop since he was 8 years old. A lover of WWII history, Ian enjoys researching the armored vehicles he builds to ensure they are realistic and historically accurate.

Rozens spent over nine months building seven tank models and dioramas to enter in the intermediate category at the Armor Modeling and Preservation Society's 2023 International Convention recently held in Camp Hill, Pennsylvania. Rozens' efforts paid off when – despite being the youngest competitor at the conference – he took home 2 gold and 5 silver medals.

While Rozens once used simple paint kits and glues to construct miniature models of houses and vehicles when he was younger, today he is more likely to download blueprints of armored vehicle parts to help produce highly detailed models on a resin 3D printer. An air brush is used to precisely apply paints, a hot wire tool to slice foam creates even bases for dioramas, and butane torches and UV light help harden resin into a realistic depiction of water for landscape scenes.

Technical skill is only part of what goes in to creating realistic military model vehicles. Historical research is the other.

"Model building is a way to learn and a way to unwind," Rozens said, adding that he researches every subject that he builds.

For example, his award-winning diorama featured a scene of the United States' 1942 invasion of the island of Tarawa based off a historical photo of U.S. Marines landing on the Japanese-controlled island.