Chris Coughlin Named Interim Principal of Scarsdale Middle School
Thursday, 01 June 2023 13:23
Last Updated: Saturday, 03 June 2023 08:39
Published: Thursday, 01 June 2023 13:23
Joanne Wallenstein
Hits: 763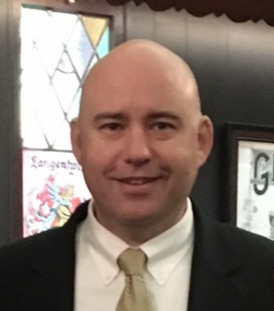 (This just in from Superintendent Drew Patrick)
Since the announcement of current principal Meghan Troy's appointment to the position of Assistant Superintendent for Human Resources, we have been engaged in a search process to identify an Interim Principal for Scarsdale Middle School. I am pleased to tell you that the search has concluded, and that Chris Coughlin, Assistant Principal of Scarsdale Middle School, has been selected to fill the role for the 2023-2024 school year. Chris will be recommended for appointment at the June 5, 2023, Board of Education meeting. Please join me in extending our congratulations to Chris, along with our thanks and appreciation for his interest in helping to continue the outstanding work that takes place every day at SMS. Since joining the Scarsdale community four years ago, Chris has been able to draw upon his wealth of experience to make important contributions to the school while learning with and from the amazing SMS community. His passion for students, knowledge of teaching and learning, and strong commitment to collaboration will ensure a successful transition and a positive year ahead. Once approved, Chris will officially assume the role of Interim Principal on July 1, 2023.
Of course, appointing Chris to the role creates a new vacancy. We will begin the process of searching for an interim assistant principal for the 2023-24 school year immediately upon his appointment on June 5. I also want to acknowledge the feelings of uncertainty that a change in leadership can conjure. In addition to the supportive transition conversations Meghan Troy will have with Chris, I will also be actively supporting Chris, Assistant Principal Rochelle Hauge, and the entire SMS community throughout this transition year. The goal of this support will be to ensure that the needs of the school community are met. Even as Chris commences his service in the role of Interim Principal, we will begin to organize ourselves for the search process for the permanent leader of Scarsdale Middle School. That process will include collaboration with and input from the SMS community to define desired characteristics, describe strengths and practices that should continue, and identify opportunities for growth and improvement. I am confident that with this process, and with Chris's leadership, SMS students will have a fantastic year, and the school will be set up for success going forward.
Read our interview with Coughlin when he came to Scarsdale from Bedford in 2019.