Library Book Returned -- 84 Years Later
Thursday, 26 October 2023 08:25
Last Updated: Thursday, 26 October 2023 08:26
Published: Thursday, 26 October 2023 08:25
Joanne Wallenstein
Hits: 579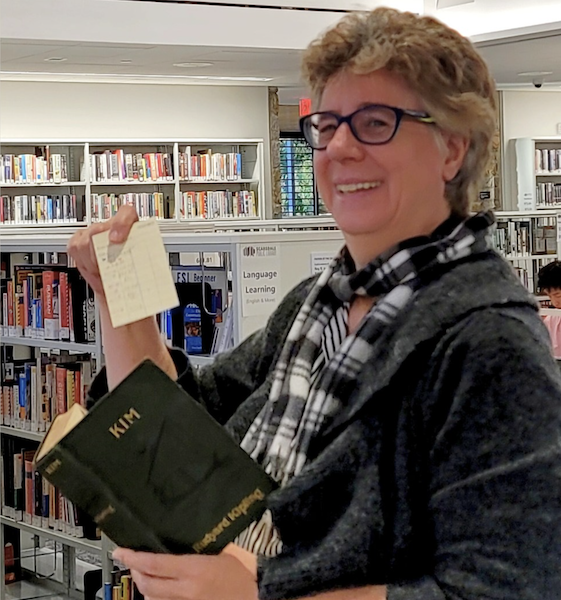 It's never too late to return your books to the library.
This week a copy of KIM by Rudyard Kipling was returned to the reference desk at Scarsdale Library.
The book was checked out 84 years ago --- in 1939 and uncovered during a renovation project.
It was taken out when records were kept by hand and due dates were marked on a slip inside the book.
If the fee was .02 cents a day for 84 years, $613.20 would be owed in late payments.
Thankfully, Scarsdale has a fine-free library!