It's Never Too Late for Love
Sunday, 29 October 2023 10:31
Last Updated: Sunday, 29 October 2023 10:35
Published: Sunday, 29 October 2023 10:31
Joanne Wallenstein
Hits: 1390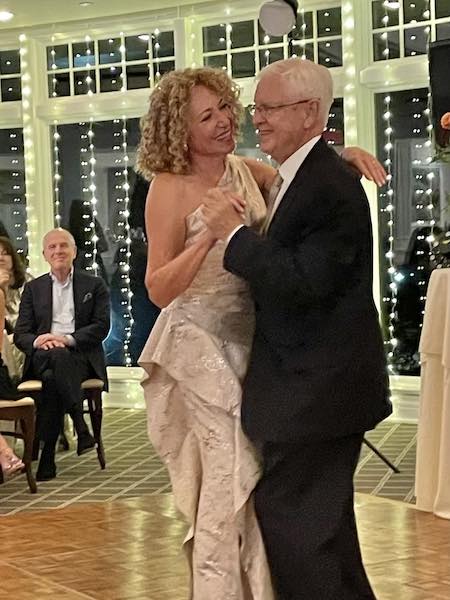 That was the theme of the wedding of Bella Dalton and Lawrence G. Smith, both 74 years old, who were married at Scarsdale Golf Club on October 21, 2023.
Bella, who lived in Edgemont for forty years, was introduced to Larry by a mutual friend at Fox Meadow Tennis Club, where Dalton is an avid tennis and paddle player. They had both lost their long-term spouses six years ago and neither expected to find another partner at this stage of life.
But they were both surprised to find out that's it is never too late to start again, and even re-marry.
Larry has four sons and eight grandchildren and his oldest son, Dr. Kristofer Smith, officiated at the wedding, surrounded by their families. Bella's brother Adik Stalhamer and her stepdaughter Amanda Dalton were by her side. The family, on both sides, was delighted.
Each invited one person from every stage of their lives. Bella, who spent her early years in Russia, invited a friend with whom she played in the sandbox. Larry had one friend from high school, one from medical school, a friend from residency, a colleague from his medical practice and one from each decade thereafter. Also in attendance were members of his former wife's family, including her father, who is now 94 years old.
Larry is a physician who practiced medicine for many years and was the senior administrator of Northwell Health and the Founding Dean of the Zucker School of Medicine at Hofstra/Northwell.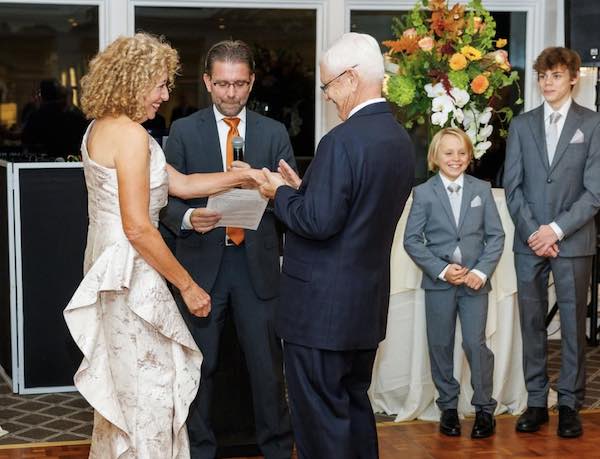 The two are members of both Fox Meadow Tennis Club and Scarsdale Golf Club, where they are enjoying the course. They live in Hastings on Hudson and spend their time walking and hiking, eating good meals, visiting family and babysitting for their many grandchildren.
Nanette Koryn, a Fox Meadow Tennis Club friend and a baker, created a themed wedding cake for the occasion. It shows Dalton holding an antique clock, as she is a collector, and Smith dressed as a doctor.
They are planning a honeymoon in January to Australia and New Zealand with some close friends.