Pets of the Week: Diesel and Shelby
Wednesday, 29 September 2021 12:27
Last Updated: Wednesday, 29 September 2021 12:32
Published: Wednesday, 29 September 2021 12:27
Katy Goldman and Dara Gruenberg
Hits: 497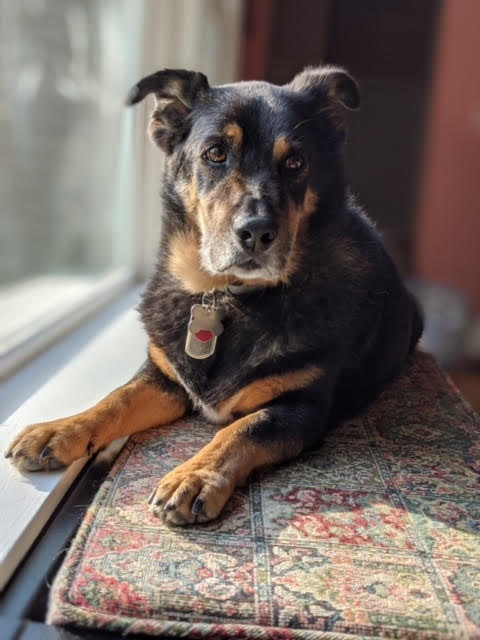 Diesel - lounging around.Welcome to the second installment of 10583's Pet of the Week feature! We are so excited to showcase the pets of the Dale and their families!
This week, we are featuring two beautiful rescue dogs.
Meet Nora Marino's rescue, Diesel. He is part Shepherd and part Corgi. Diesel was rescued from a kill shelter in Ashtabula, Ohio in 2014 when he was about five years old. He has been the perfect pet, and Nora's family loves Diesel to pieces. He was diagnosed with Cushing's disease just over a year ago, but is doing okay. Nora says Diesel is the best dog ever!
Also meet Shelby, a rescue from SNARR (Special Needs Animal Rescue and Rehabilitation), a Westchester-based rescue. Shelby is an 8-year old Beagle/Foxhound mix who has a heart of gold and loves any and all humans and animals. She joined the Levine family when she was only 10 weeks old and lives with her sisters Rachel and Samantha, mom Renee and Dad Josh.
Look out for Diesel and Shelby on the streets of Scarsdale!
Send us your pictures and a bit of information about your sweet pets. We will feature at least one a week. Email us at petsofdale@gmail.com.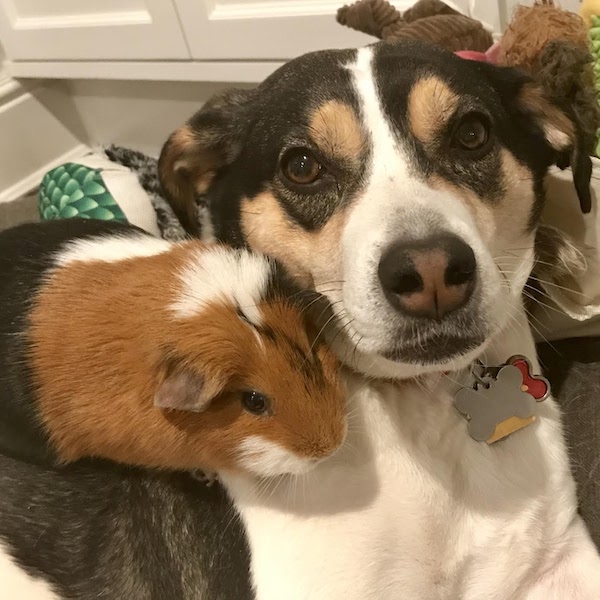 Here is Shelby with their guinea pig, Victoria, who the Levine family lost two years ago...they were best buddies.