Buck Beak and Francesca - Birds of the Week
Monday, 10 January 2022 11:33
Last Updated: Monday, 10 January 2022 11:35
Published: Monday, 10 January 2022 11:33
Katy Goldman and Dara Gruenberg
Hits: 795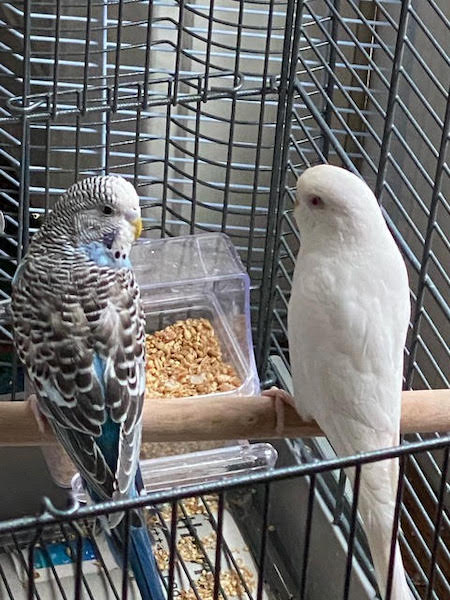 Meet Buck Beak and Francesca, our first featured birds! They are the proud pets of Fox Meadow fourth grader, Ada Williams. Buck Beak was just a baby when she joined the family this past summer. When Ada thought Buck Beak was lonely, she got Francesca to keep Buck Beak company.
Ada says the birds play nicely with each other and get along well. They chirp each morning and it makes her day! Ada's father keeps the birds company while she is at school or at an activity.
Ada loves having such unique pets, and Pet of the Week is grateful to feature them!